London self storage business has been awarded the respected Feefo Trusted Merchant - Gold award for 2016.
Storage drums roll. Spotlight. Camera. "And the Winner is…" Attic Self Storage (and all our lovely customers). Thank you, thank you, thank you. *sob. I'd just like to express my appreciation to Sonia, Ikraam, Leon, Marc and the rest of our front of house team for their exceptional hard work in keeping our customers happy, contented and well & truly sorted for all their storage needs. This week they helped Attic Self Storage pick up a Feefo (nothing to do with football, everything to do with a smile, a sympathetic ear and a vast store of knowledge) for 'Gold Trusted Merchant'. What an honour. The great thing for us is that Feefo is 'The Global Feedback Engine' and a Feefo award is not only totally independent, but is based on genuine customer opinion about the service they have received. The great thing for you is that you can trust that our
Feefo award
actually means something – it's based on the views of other real-life consumers and not those of staff members trying to boost sales and ratings. (We're far too busy providing exceptional service to mess around trying to fix the figures). Attic Self Storage's happy, smiley, 'can do' attitude has already helped us win the prestigious
FEDESSA European Customer Service Award
. It seems we just can't help but keep adding to our collection of awards. Luckily we're East London's premier self storage company, so if we run out of room in our reception, we'll always have somewhere to keep them. If you have your own collection of Medals, Trophies, Boxing Belts, Volleyball Cups or Oscars and Baftas, you know who to talk to if you want to save some space and keep them safe. We've also got boxes, bubble wrap and packing tape if you need them. Give Attic Self Storage a call today. Or nip in and see us to experience our award winning service first hand. Whatever your storage needs, we promise Hackney Wick has more to offer you than Hollywood.
Frederic de Ryckman de Betz
(or just Fred)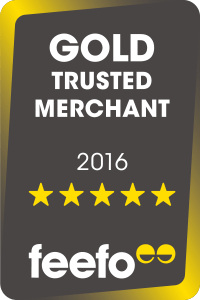 This store is the 4th for Attic and the first one that has been purpose built for self storage. With...
28 May 2021
Most of us have had that feeling at some point – where we could do with just a little more space! Wh...
14 Apr 2021
If you've found a way of continuing to work through the vagaries of the past ten tier-filled months,...
17 Feb 2021