Times are pretty tough right now. If you're considering renting out your east wing, whole house, granny flat, holiday cottage, spare room, shed or house boat to generate extra income, Attic has some down-to-earth advice for anyone considering Airbnb.
GETTING STARTED ON AIRBNB
Coping with the cost of living crisis is causing a lot of our customers to fundamentally reconsider their housing options. But before you leap up and frantically clear space to start an Airbnb business, clear a space in your diary and do a bit of in-depth research. Alternatively, put your feet up, carry on reading and let us do the groundwork for you…
WHAT IS AIRBNB?
Or, to put it another way, what is AN airbnb?
Well, for the sake of the blog, let's assume you have some idea of what "Airbnb" might turn up in a cursory Google search (after you've skipped Air Fryers, Airpods and Air Jordans). Otherwise, right now, you'd be consulting Wikipedia or checking to see if Airbnb has a website.
Yes, of course, they do (airbnb.co.uk) but allow us to save you a click:
"Airbnb, Inc., (ɛərˌbiːɛnˈbi/AIR-BEE-en-BEE) founded in 2008, based in San Francisco, California, USA, operates an online marketplace focused on short-term homestays and experiences. The company acts as a broker and charges a commission from each booking."
So there you have it. Air Bed & Breakfast (as it started out) has disrupted the short-lettings, holiday home and housing rental market across London like a hurricane named after a Russian oligarch.
HOW DOES AIRBNB WORK?
Airbnb is billed as "a community built on a sharing economy". Put simply, it's an online platform that allows property owners to list their place(s) as holiday accommodation and allows travellers to find a place to stay while they are away from home. So long as they wipe their shoes on the way in.
With Airbnb, the host is free to charge whatever they feel is right for their space. Airbnb is really just a "middleman" that takes a 3% commission from the amount you, their host, have set. It can be one of the most profitable ways to make an extra income – Airbnb Hosts make an average of £670* a month renting out their spare rooms or properties.
*More if you're offering a room with a view of the river or you've got a swimming pool and spa in the basement.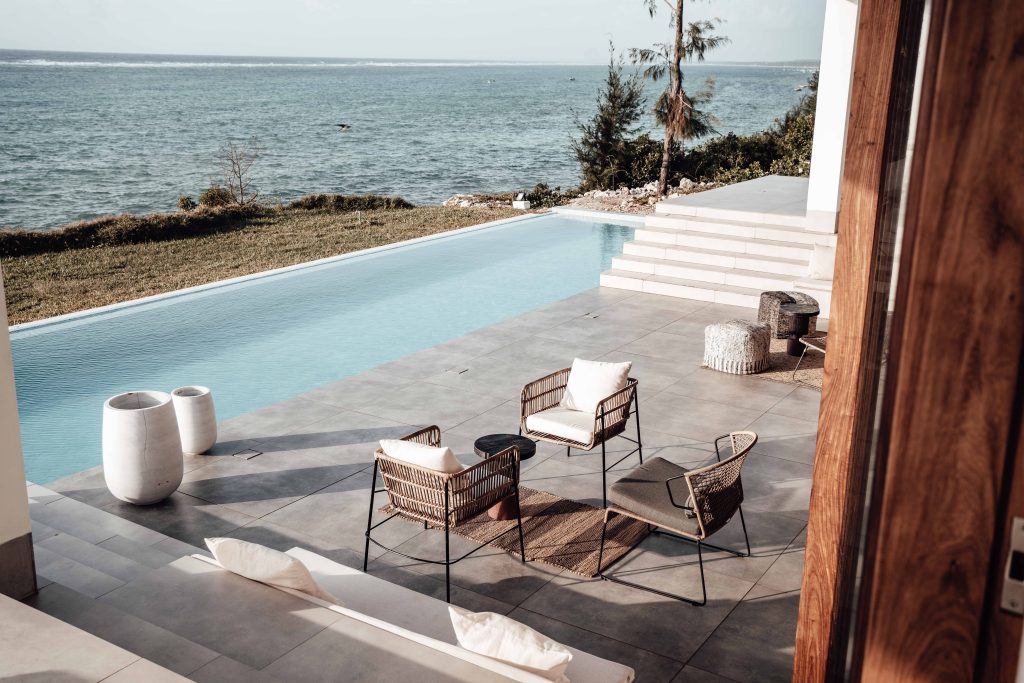 HOW TO BECOME A HOST FOR AIRBNB
Setting yourself up as an Airbnb Host is a doddle. You can pretty much do the whole thing online. Simply choose your price, decide on your audience and create a listing for your property – including a written description, recent photos, a list of amenities and information about the local area – and you're all ready to rock and roll.
Potential guests can use filters to search for holiday accommodation that's right for them – such as the number of bedrooms, location, price and dates. The Airbnb business model is based on trust and it's achieved by asking both guests and hosts to review each other. This creates a rating system for all listings and ensures that, in most cases, everyone has a good experience.
WHAT IS A SUPERHOST ON AIRBNB?
Superhosts have a 4.8 or higher average overall rating based on reviews from their Airbnb guests during the previous year. A Superhost is someone who goes up, up, and way above their hosting duties – a shining example of what a lesser human should aspire to be. Chocolates on the pillows, no cat hairs on the sofa and a happy, welcoming smile for everyone, no matter where they come from.
You can easily identify a Superhost from the badge they display on their listing and profile. and, if you happen to see one coming out of a phone box, on the chest of their lycra costume.
THREE EASY STEPS TO AIRBNB HEAVEN
STEP 1: MAKE YOUR HOME FEEL TIDY, WELCOMING AND SPACIOUS
Make your property as clean, spacious and welcoming as superhumanly possible. Attic Self Storage are always on hand to help, in person and online. We provide 24-hour access, 7-days-a-week, 365-days-a-year storage solutions for budding Airbnb Hosts across London.
STEP 2: SET YOUR HOUSE RULES & NAME YOUR PRICE
Before you tick the box and agree to Airbnb's T&Cs, check your options at Attic Self Storage. Long Term, Short Term, In-between Term, whatever you need we're happy to discuss. No other London storage company bends over further to be flexible – you can change the size of your unit and the length you need it for with just one call.
STEP 3: LIST YOUR HOME ON AIRBNB
What are you waiting for? Leave no storage tub unturned in your search to make your property make money. Give us a call today. Attic are the experts when it comes to providing storage, creating space and squeezing some extra cash out of your spare room.
Good luck!