Transport
Arranging transport for your personal belongings or business stock can be time consuming, especially when you don't know who you can trust. Let us take the strain and help you to arrange what you need with our trusted suppliers.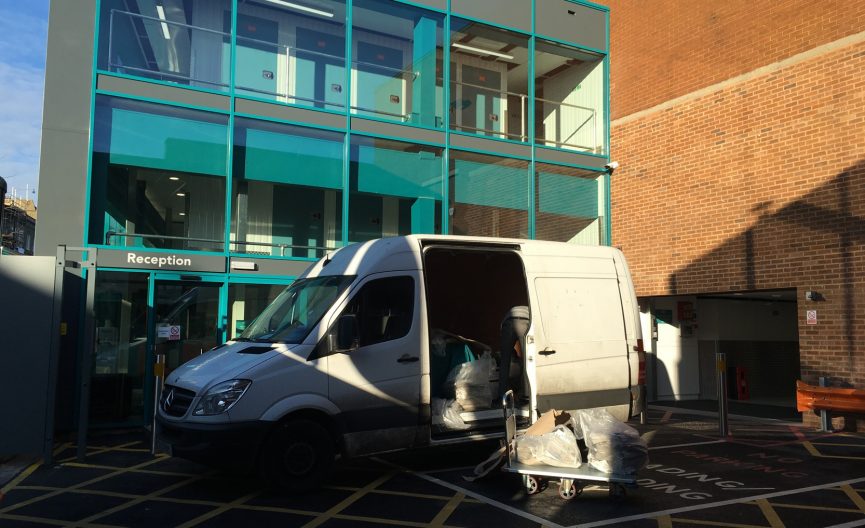 Driving In London
We understand that for many people the thought of driving in London can be pretty daunting, let alone if you need to drive a van, something much bigger than you usually drive. You'll also have the hassle of putting down a deposit, providing your driving licence, proving you're over 25 and collecting and returning the van all within a strict deadline. It's therefore unsurprising that hiring someone with a van to manage the whole move is a popular option for our customers. This is so convenient – all you need to do is pack, and help is even at hand if you need it for that too.
Reduce the stress of moving
Even if you are happy with the driving element, we know that moving – whether it's a whole house or just a few boxes – is stressful, and only adds to your already lengthy to-do list. Also, just think of the time needed to contact a few people to get prices. Then there's the question of who you can trust to do the job well – without damaging your precious belongings. Just let us help – it's what we're here for.
If you're quite happy and frankly prefer to carry out the move yourself then we can also help to arrange van hire should you need this.
Trusted network of suppliers
Our friendly team will be happy to help organise any transport that you need for your move-in day, or at a later date if you need to move more things in or out of your storage unit. Once we understand your requirements, we will obtain quotations from our trusted network of suppliers. We will then contact you with options, before making the booking on your behalf once you confirm you're happy with everything. You then simply pay the driver directly when they have completed the work. The same goes for you, we're always happy to call a taxi for you to collect you from the store.
Free quotation
Our network of trusted and reliable removers, typically charge upwards from £40 – £50 per hour, but it really does depend on what your requirements are so the best thing is to ask us to get a quote for you. We don't charge for this – it's just our way of helping you out.
Ongoing logistics support
If you need to build a relationship with someone for ongoing deliveries as part of your business, talk to us. We can introduce you to a number of potential partners, and help get you started. They are all familiar with our business, out sites, our access control systems and our storage units. It's all about options – keeping things flexible and giving you options.
Get an instant online quote
Find a cheaper quote and we'll match it!
Get a quote