Back to Business Storage Overview
Storage For Business
Looking for business storage units in London? With Attic self-storage facilities across London, our friendly team can help you find the perfect storage solution. We're on hand to help you along every step of the journey. First, let's pick the right location.
Get an online quote
Find a location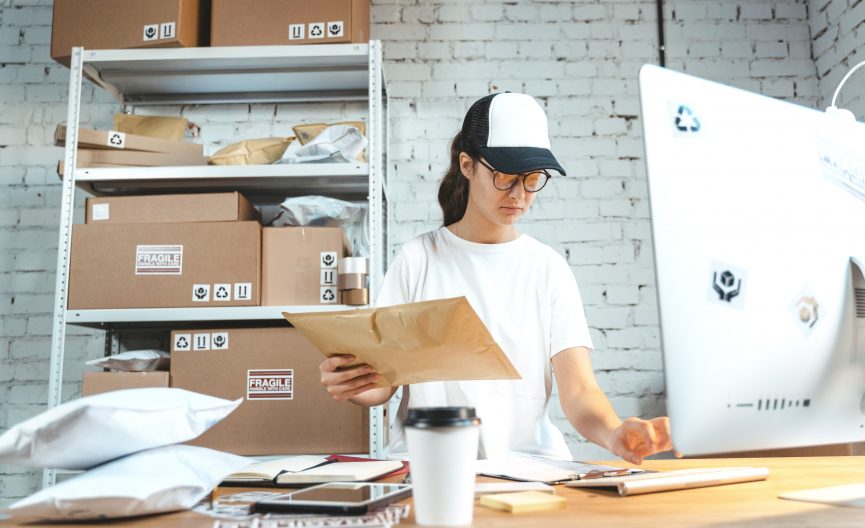 WHY CHOOSE US
What makes Attic different
Complimentary 24 hour access
Award-winning customer service
Flexible contract with no minimum stay
Secure buildings
Loading and unloading bay
Storage for Businesses
When it comes to flexible and affordable business storage, London can be one of the most frustrating places to look. Office or warehouse space in the capital often comes with long leases. You can easily find yourself tied into a space that you are likely to outgrow very quickly or paying more money for much more space than you actually need.
For smaller, home-based businesses looking to find their first premises, flexibility is particularly essential to counteract the uncertainties of business. Aside from this, there's always the challenge of what to do with those old documents too to stop them cluttering up your working space.
We offer storage for businesses in need of the extra space to grow and allow them to increase or decrease the space as and when they need to.
At Attic Self Storage we make the whole process simple. From helping you choose the right unit to helping organising your move in, we'll be there to help every step of the way. We have a complimentary collection and receipt service for deliveries.
We are also able to offer 24/7 storage for businesses that don't adhere to the standard 9-5. This means that you can always count on us being open whenever you need to pop down. What's more, your employees can access your unit too using individual PIN codes – all with your permission of course.
Read more about how self storage can help to create space in your life.
At Attic Self Storage we also have a series of complimentary services to help make running your business a little simpler. We offer a free collection and dispatch service and 24-hour access – giving you ultimate flexibility to work whenever you need to. We also have mailboxes for hire along with workspace pods.
Our archiving service works on a per box basis. You tell us how many boxes you need to store, we collect them from you and deliver them back to you whenever you request them. Just give us a call for more information.
We provide storage for businesses, big and small, and our storage units are available in a wide range of sizes. You have the flexibility to upsize or downsize at any time in accordance with your needs. And you can stay for as long as you need too.
With our reputation for offering incredibly secure business storage, London businesses can rest easy knowing that each of our sites have digital, externally monitored CCTV, and are protected with a full perimeter fence. Each storage unit is also individually alarmed, and every customer has a unique PIN to access the site and their own padlock, meaning they and only they have access.
Our online check in also means that you can get a quote, reserve a unit and check in online all from the comfort of your desk. So, on move in day, you only need to focus on moving. We can even help arrange transport for you if you like.
We also have a full range of packaging solutions to help organise your stock in your unit. Our friendly team will always be on hand to offer help at any stage of the process should you need it.
Storage Calculator
Calculate your storage needs!
With stores across London our friendly teams can help you get the right storage solution for you. We're on hand to help you along every step of the journey.
These are just some examples from the range of sizes we have available. View by location to see the full range.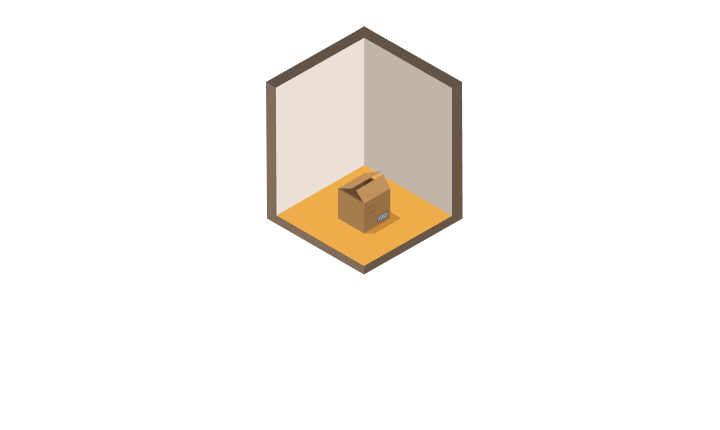 10 ft2 unit
Ideal for storing the contents of a small car or the equivalent of a double wardrobe.
These are just some examples from the range of sizes we have available. View by location to see the full range.
Get a quote
Self-storage Services
More than just renting a storage unit
For us it's about making the process of using our units as simple and hassle free as possible.
What is self storage and how does it work?
Self Storage means that you're able to lock your own units and have total control over who has access to it. If you do ever need assistance though, our team of storage experts will be on hand to help you every step of the way.
How long do I have to stay for?
At Attic Self Storage we usually ask customers to stay for a minimum of a week but you're free to stay as long as you like and give the notice to move out at any time. We do have a minimum spend of £75.  We will bill you monthly and then refund any unused rent when you move out of your unit. Whilst you're with us you can upsize or downsize your unit or even take another one – it's all completely within your control.
The terms of the agreement are largely stipulated by our trade body, the SSA UK, and have been agreed with Trading Standards, but if you have any concerns then our team is always on hand to help.
How much does a storage unit cost?
The price of storage units will largely depend upon the amount of space you require but for some context, our smallest units usually cost around £15 per week to rent out.
Help & Support
Here to help every step of the way
For us it's about making the process of using our units as simple and hassle free as possible.