Big Storage Units
If you have important items that you need to be safely and securely stored during a house or office move or even to make more space, then Attic Self Storage can help. Our big storage units in London give you the space and security you need to hold your prized possessions, all for a competitive price.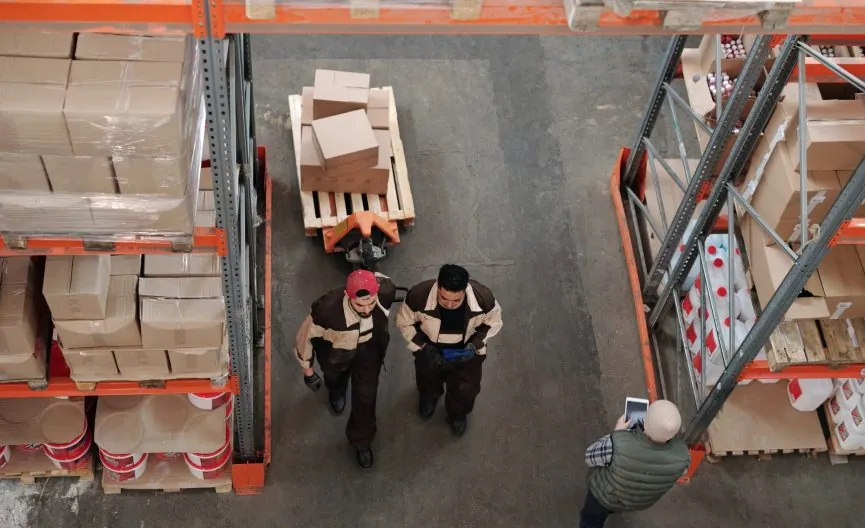 WHY CHOOSE US
What makes Attic different
Complimentary 24 hour access
Award-winning customer service
Flexible contracts with no minimum stay
Loading and unloading bay
Local price match promise
Located in easily accessible areas of London, Attic Self Storage have a range of large storage units available for all your self storage needs. Our largest storage unit can hold the equivalent of three double garages, and each of our big self storage units can be used for business or personal use; with 24-hour access included as standard.
Security for Our Big Self Storage Units
All of our large storage units are highly secure.
With a perimeter fence surrounding our facilities, each of our large storage units are also individually alarmed and monitored by CCTV at all times.
Your safety is paramount, so the sites holding our big storage units are brightly lit and airy. The sites have been designed this way so you feel safe visiting your unit and you can be assured that anything you store with us is being kept safe and secure.
You will be given a unique PIN to access our facility and a padlock on the unit that only you are able to access, and so anytime you need to get something from your unit you have the peace of mind that you are safe to do so and that your unit will not be accessed by anyone you don't authorise.
How Much Storage Space Will I Need?
If you've not used a storage unit before, the unit sizes might be hard to visualise. We have created a handy storage calculator to help you figure out exactly what you need.
We want you to get a storage unit that fits your needs perfectly instead of wasting money on storage you don't need or, conversely, not having enough storage space.
Try out our storage calculator
For example, a 300 square foot storage unit will hold around 10 rooms of furniture, perfect for moving from a 5-bedroom house or using as a business stock room.
Ranging from 10-500 square foot, our range of large storage units, across London, can accommodate your needs.
Once you've used our storage calculator to work out which size unit is right for you, you can get an instant quote online and one of our customer service representatives will contact you to discuss your quote and your storage needs.
Large Storage Units Near Me
Each of our big storage units across London is located in easily accessible areas of the city. Currently, we have big self storage units available in Marylebone, Kings Cross, Bow, Harrow and Beckton.
These state-of-the-art facilities are ideal for storing your goods in a safe, clean environment and we will always try to cater for your requirements wherever we can. At all of our locations, customer service is our top priority.
So, get in touch today to discuss your big storage needs and see how we can provide the perfect storage solution near you.
Storage Calculator
Calculate your storage needs!
With stores across London our friendly teams can help you get the right storage solution for you. We're on hand to help you along every step of the journey.
These are just some examples from the range of sizes we have available. View by location to see the full range.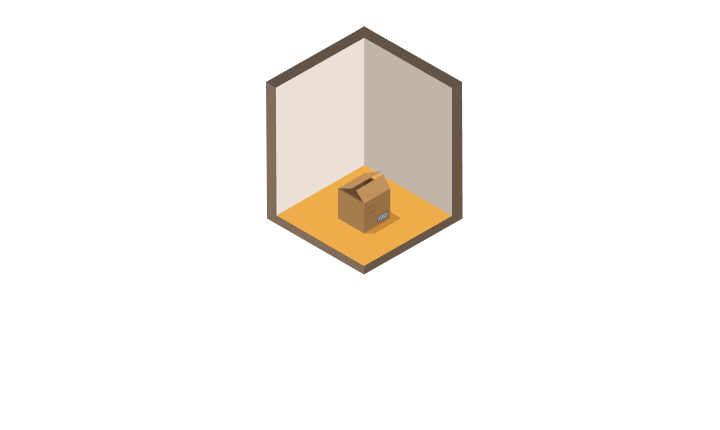 10 ft2 unit
Ideal for storing the contents of a small car or the equivalent of a double wardrobe.
These are just some examples from the range of sizes we have available. View by location to see the full range.
Get a quote
Self-storage Services
More than just renting a storage unit
For us it's about making the process of using our units as simple and hassle free as possible.
How does self storage work?
Attic Self Storage offers flexible storage space for anyone to use. All of our units are clean, dry and individually alarmed and our customers receive complimentary 24 hour access, 7 days a week. You lock your own unit and only you, (or anyone you permit) has access to it. You have total control. All of our units can be booked online, by phone or in person and you simply pick the size you need, reserve, check in and move in! You can stay from as little as a week to as long as you like. You just need to give us notice of when you intend to leave – a bit like renting a flat. Our team of storage experts will be on hand through every step of the process should you have any questions or need any help.
How do I pay for storage?
We invoice all of our clients on a monthly basis so that you will always pay on the same day each month, unlike with 4 weekly payments. You can pay by direct debit or continuous payments on a credit or debit card. We do not usually accept cash or cheques. You can see details and manage all your payments, invoices and payment details (and more) on your online account at any time.
How much does self storage cost?
Of course the cost will depend on the size of the unit you take but, generally prices start from around £15 per week for our smallest units. You can use our storage calculator to estimate the amount of space you might need or our trained team can also advise. Our team can advise how best to effectively use the space and will always try to make sure that you don't take any more space than you need.  
First, you need to estimate how much space you will need. Our size calculator can help with this. We also have videos and even VR tours of our units which can help you visualise the space. Once you've decided on your space and location you can see prices online here and then reserve the unit of your choice – all online, from your sofa or the convenience of your desk! Naturally, if you would prefer to talk to one of our team we are always happy to answer any questions, talk through the process or even reserve a unit for you. If you would like more information on the process then you can find this here.
Help & Support
Here to help every step of the way
For us it's about making the process of using our units as simple and hassle free as possible.