Our Story
Our approach is to make storage as convenient as possible so that our customers view their storage units as an extension of their home or business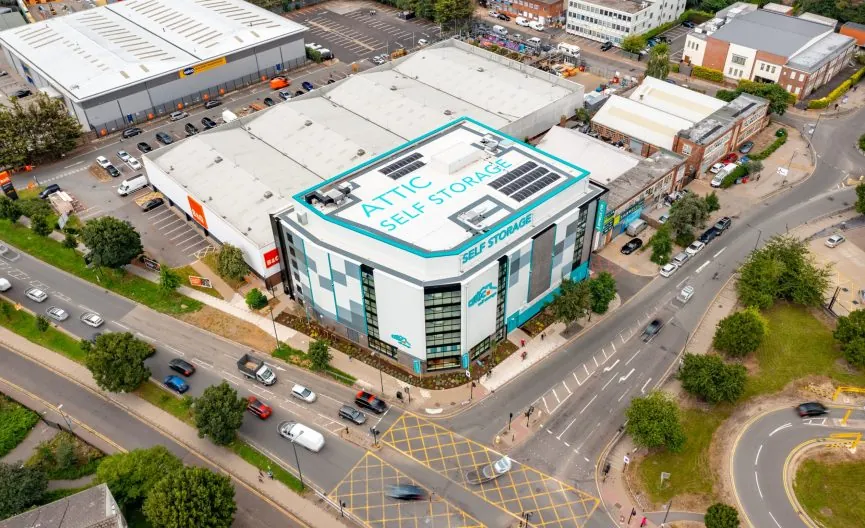 Our value combination of modern, clean, safe facilities, price and added benefits such as complimentary 24-hour access, all delivered with our exceptional customer service makes us the first choice for domestic and business storage in London. Our approach is to make storage as convenient as possible so that our customers view their storage units as an extension of their home or business. We are an independent, award-winning self storage space provider based in London, focused on offering the highest levels of customer service and the best all round value proposition in the market place.
Attic Self Storage was established as a start up by Frederic de Ryckman de Betz in 2006 with the first store opening in Bow, East London in 2008. Trading through the recession that followed, the Attic Self Storage team kept the focus on our customers and by providing a service that we ourselves would be happy to receive. This approach has helped us to successfully grow the business. We opened our second store in King's Cross in November, 2016. Our Marylebone facility was our third, opening in August, 2020 and becoming our first site to have app-controlled locks accessible with the Attic app. In March of 2021, we were extremely proud to open the doors to our first ever new build store in Harrow! As this was the first of our sites to be built intentionally for self storage, we kept our customers at the heart of the entire process and with the aim of making the storage process as simple as possible.
Our aim is to change the perception of self storage facilities by creating units that feel safe and welcoming. We provide free 24-hour access that allows our customers the freedom to come and go as they please. We automate our systems as much as possible to minimise input needed by our customers. Additionally, our experienced customer service teams are available at every step of the storage journey to provide any assistance needed from arranging a removal van to making you a cup of tea when you move in. The numerous awards, customer feedback and positive recommendations that we receive from our current customers demonstrates that we must be doing something right!
As a business, it is essential to us that we operate ethically and in a socially responsible manner. You can read more about our ESG policies and approach here. This is an area we will continue to develop and evolve to ensure that we are driving standards in our industry. We are committed to growing our portfolio of sites across the London area with a strong focus on delivering first class self storage facilities and customer service. We believe in harnessing new technologies wherever possible to make the self storage journey as convenient as possible for our customers.