Harrow Self Storage
Self Storage House, 164 Honeypot Lane, Harrow, Edgware, HA7 1EE
Available Units
10 sq ft unit

Ideal for storing the contents of a small car or the equivalent of a double wardrobe

15 sq ft unit

Ideal for storing the contents of a regular car or the equivalent of a large wardrobe

20 sq ft unit

Ideal for storing the contents of an estate car or a kitchen for example

50 sq ft unit

Ideal for storing the contents of a 1-2 bedroom flat or a large transit van

60 sq ft unit

Ideal for storing the contents of a 1-2 bedroom flat or a large transit van

65 sq ft unit

Ideal for storing the contents of a 1-2 bedroom flat or a large transit van

70 sq ft unit

Ideal for storing the contents of a 1-2 bedroom flat or a large transit van

150 sq ft unit

Ideal for storing the contents of a small 4 bedroom house or 2 Luton box vans

175 sq ft unit

Ideal for storing the contents of a small 4 bedroom house or 2 Luton box vans

200 sq ft unit

Ideal for storing the contents of a small 4 bedroom house or 2-3 Luton box vans

250 sq ft unit

Ideal for storing the contents of a small 4 bedroom house or 2-3 Luton box vans

300 sq ft unit

Ideal for storing the contents of a 5 bedroom house, or a stock room for a business

350 sq ft unit

Ideal for storing the contents of a 5 bedroom house, or a stock room for a business
Site Facilities
Complimentary 24 hour access

Online Check In

App Controlled Locks

Packaging Materials

Work Space Pods

EV Charging Points

Award Winning Customer Service

Transport Services

Free WiFi

Trolleys

Customer Toilets

Externally Monitored CCTV

Outside Congestion Charging Zone

Defibrillator

Staffed 7 days per week

Special Offers Available

Customer Recommended

Powered & Lit Units

Delivery Receipt

Secure Buildings & Units

Free Parking for Loading
Location
Self Storage House, 164 Honeypot Lane, Harrow, Edgware, HA7 1EE
How to Find Attic Self Storage, Harrow
Located just off the A4140 right on the junction of Honeypot Lane and Cumberland Drive, adjacent to Queensbury Park and opposite the Morrison's supermarket – our facility is easy to spot.
Our storage units in Harrow are well-connected via London's Underground and Bus services; being a short 2 minute walk away from Queensbury Tube Station – on the Jubilee Line. Nearby stations include: Kenton, Canons Park, Kingsbury and Preston Road. We are also just next to the Queensbury Morrison's DD bus stop, which is served by the 324 bus as well as other local bus routes including 79, 114, 288 and more. We have dedicated cycle stands on site, including those large enough to accommodate cargo bikes, making cycling to and from your unit easy.
Those living in any of the following areas should find our storage facilities easy to get to: North West London, Wealdstone, Wembley, Brent Cross, Belmont, Colindale, South Harrow, Canons Park or Harrow-on-the-Hill.
You can find out more about your public transport and cycling options by downloading our Public Transport & Cycling Guide or a map showing you how to find our storage units in Harrow.
You can download a map to your phone here.
Site Details
NOW OPEN: Attic Self Storage, Harrow
The home of our brand new, state-of-the-art storage units, Harrow is one of the largest towns in London and home to many of our wonderful customers. With that in mind, we decided that Harrow should be the first of our sites built and designed specifically as a storage facility. We placed our customers at the heart of this project and have made every effort to ensure that the storage process is made as simple as possible for you.
Just a 2 minute walk from Queensbury tube station, and opposite Morrison's on Honeypot Lane our new storage units in Harrow are as conveniently located as possible.
With app-controlled locks and access, storage in the Harrow facility feels simultaneously convenient and secure. The facility also boasts a wide selection of units from 10 square feet up and workspace pods where customers can work away from their units, in the warmth of our reception, with coffee and a printer all to hand.
Why Visit Attic Self Storage Harrow?
We aim to be the best value storage provider in the Harrow area. We want our customers to feel able to access their unit whenever they want and so our storage units are situated in a safe, light and welcoming environment, enhanced with additional services and all delivered with exceptional customer service as standard.
We will always try to cater for your individual requirements wherever possible. Get in touch and put us to the test! Here are the key benefits to using an Attic Self Storage unit.
Complimentary 24 hour access: Harrow residents benefit from complimentary, day and night access to storage units
Electronic, app-controlled locks on all units: making it simple to access your storage with your phone
Flexible contracts: We offer flexible contracts with no minimum stay
Local price match guarantee: To ensure our place as the best value storage provider in Harrow, we offer a local price match guarantee
You're only charged for what you use: We refund any unused rent
Top tier customer service: Our customer service is award-winning (see our great customer reviews)
Fairly paid staff: We are proud to say that we are a London Living wage employer
Supporting Harrow: We are a local business that believes strongly in supporting local initiatives.
Discounted packaging materials: As our customer, you can benefit from great savings on all of our packaging materials.
Flexible billing options: We utilise calendar monthly billing.
Access Hours
Mon - Sun

24 Hours

Public Holidays

24 Hours
Staffed Hours
Mon - Fri

08:30 - 19:00

Sat

09:30 - 18:30

Sun

10:00 - 16:00

Public Holidays

10:00 - 16:00
Meet the store team
Our fully trained team is on hand to answer any questions, provide help and generally to make sure you have a great storage experience. They can help at any stage of the process from selecting the right unit size for your needs to arranging transport for your move in. Just ask us!
James Preddy
Store Manager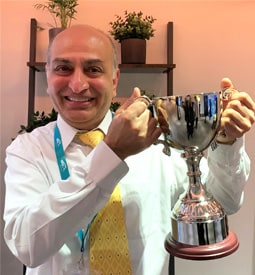 Samir Shah
Assistant Store Manager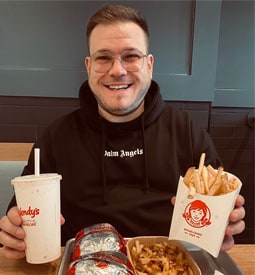 Marco Pierro
Sales Consultant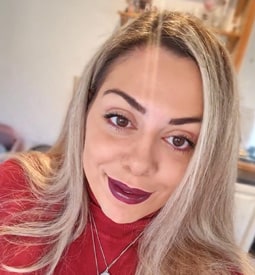 Maria Basile
Sales Consultant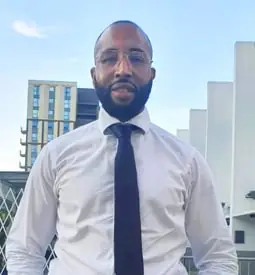 Andre Campbell
Sales Consultant
Nearby Stores
Marylebone Self Storage
Park Road, Marylebone, London NW1 6XX
Free WiFi
Online Check In
Complimentary 24 hour access
Get an online quote
Store details
VR tour
Kings Cross Self Storage
270-276 York Way, Kings Cross, London, N7 9PQ
Complimentary 24 hour access
Online Check In
Get an online quote
Store details
VR tour