Document Storage & Archiving
Keep your office clutter free - put your old documents into storage and keep your office space clear. We will manage the process for you - just tell us what you need us to store and for how long.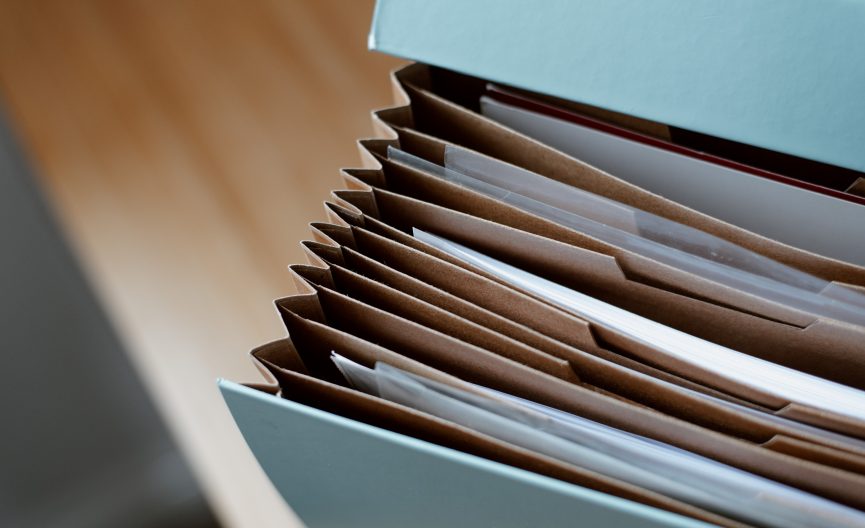 As much as we might wish, we don't yet live in a paperless world and keeping old documents is a necessary part of doing
business. The trouble is they can take up so much space in the office causing counter-productive clutter which will only continue to build up. Attic Self Storage's professional document storage service is the solution.
We offer a by-the-box service meaning that you can store from as few as one box for as long as you like from as little as 52p (exc VAT) per box per week. We can collect this from you, assign it a unique identification number and store it in our secure, ISO27001 approved archiving facility for as long as you want. When you need it back or something from it, just let us know and we can arrange for it to be delivered back to you. If you just need to look at something from a box, you're also welcome to come to the store and view it there too.
We're also really proud to hold the ISO 27001 accreditation, which means you can be certain your documents will be in safe hands in storage with us. This accreditation is only awarded to businesses who demonstrate meticulous, secure processes and have a continuous improvement process in place.
Our 'by the box' document management service takes the hassle out of your paperwork storage so you can concentrate on growing your business.
You chose what documents you want to store and we collect whenever is convenient for you
Each box will be given a unique reference number
Store as little as 1 box
We work with you to make sure you remain fully compliant
Your boxes will be stored securely in our central archiving unit and retrievable during our store opening times
Give us a call or email us whenever you need a box returned and we will deliver it to you without delay. If you prefer, you can even come to the store to collect it or inspect the contents
Why Choose Attic for your Document Storage & Archiving?
ISO 27001 accredited
Living Wage Accredited
Accredited member of the SSA UK
Financial Ombudsman Voluntary Jurisdiction scheme member
Secure facilities, staffed 7 days a week, with advanced fire detection
24/7 digital CCTV
Fully fenced perimeter with electronic access control
Active supporter of our local communities
Award-winning business
Call us today on 020 8981 6800 to reserve space for your documents!
Promotional Offer*
We are currently offering full-service document storage from just £0.52 per box per month.* On top of our high quality service we also have an additional promotional offer:
For a limited period, we will hand you a shopping voucher with £1 loaded on it for every box you move into storage with us during the promotion. What better way to get some money banked for your Christmas shopping!
Also, to help with your office productivity, we will give away 2 plants to the first 25 customers who respond to this offer. Plants have also been shown to have a positive impact on air quality and office productivity.
And let's not forget your staff too, all document archiving customers storing with us are entitled to offer their staff and family 10% off our storage rates and packaging materials.
Join the attic community today! Give our team a call on 020 8981 6800 to discuss your needs and arrange for a personalised quotation.
*T&Cs apply
| | | | | |
| --- | --- | --- | --- | --- |
| Number of boxes collected or stored: | 0-250 | 251 – 499 | 499 – 999 | 1,000 + |
| Med – storage cost per box (pcm): | 60p | 56p | 54p | 52p |
| Large – storage cost per box (pcm): | 90p | 85p | 82p | 80p |
| Deposit charge per box | £2.50 | £2.50 | £2.50 | £2.50 |
| Collect / delivery charge (per box): | £3.00 | £2.90 | £2.80 | £2.75 |
| Minimum collect / delivery charge: | £60 | £60 | £60 | £60 |
| Destruction (shredding) per box: | £3.00 | £3.00 | £3.00 | £3.00 |
| New archiving boxes (medium): | £3.25 | £3.25 | £3.25 | £3.25 |
| New archiving boxes (large): | £4.25 | £4.25 | £4.25 | £4.25 |
| Repacking charge per box (if required): | £5.00 | £5.00 | £5.00 | £5.00 |
Please note that all charges are subject to VAT at the applicable rate.
Charge is based on the number of boxes in storage at the beginning of each month
Minimum delivery charge includes the first 12 boxes
Easy access for loading / offloading purposes is assumed. If access is restricted the collection & delivery rates will be subject to change (please call to enquire)
We deliver next business day for all orders placed before mid-day Monday-Friday. Where possible we will deliver on the same day for no additional charge. Out of hours and week-end collection / delivery rates also available (please call to enquire)
Get an instant online quote
Find a cheaper quote and we'll match it!
Get a quote