Back to Personal Storage Solutions 
Student Storage London
Need student storage in London? With Attic self-storage facilities across London, our friendly team can help you find the perfect storage solution. We're on hand to help you along every step of the journey. First, let's pick the right location.
Get a quote
Find a location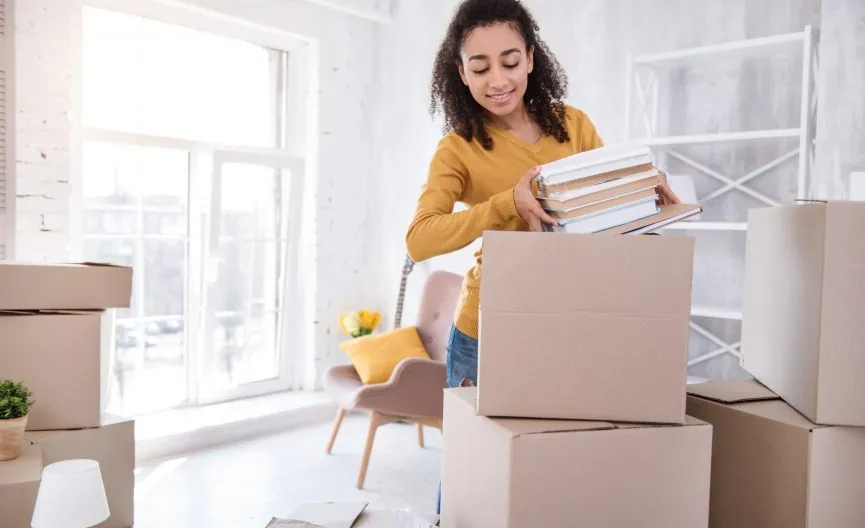 WHY CHOOSE US
What makes Attic different
Complimentary 24 hour access
Special offers available
Local price match promise
Refund any unused rent
Staff on site 7 days a week
Annoying flat mates, daytime TV marathons and last minute-panic-stricken essay submissions – the student experience wouldn't be an authentic one without it. If there's anything else that can be guaranteed (apart from studying very hard, of course) it's that you will probably move accommodation at least once. The less lucky will move much more than this.
With this comes the consideration of what to do with your belongings, especially during the summer break period. If you are a university student needing storage in London, here at Attic Storage, we believe we can help.
For a Student, Having Storage Makes London More Affordable
Summer holidays aside, there are also other instances where self storage is beneficial for students. Let's face it, students aren't exactly renowned for having lots of cash at their disposal! Budgeting so that you have extra money for nights out is always on the agenda (priorities)! Renting in London doesn't help matters either. As much as the greatest of great places to go out are on your doorstep in London, accommodation in the city is, more often than not, extremely cramped and pricey. Self storage, in this instance, could save you money by allowing you to rent a smaller accommodation, or not rent at all over the summer just to keep your larger belongings safe.
Having Some Extra Student Storage Space can make Studying that Bit Less Stressful
As a student, you have deadlines and exam stress all term long. When it comes to summer, it's time to relax! The last thing you want to worry about is lugging all the new stuff you've acquired back home – especially if they are items you won't necessarily need. Even if you have the means to continue paying rent during the holidays, it's possible your landlord will forbid you from storing your items over summer.
Packing up your stuff and taking it home is, of course, an option. The laborious task of lugging your belongings here and there is a hassle you can do without, especially if you plan ahead. If you are international student leaving London for the summer to return home, the expense and stress is even more magnified. This can be avoided with local student storage in London.
We Have Student Storage Spaces Across London
Even though with the underground, most places in London are within reach, we do have storage facilities in both Bow in East London, and King's Cross in North London – making us a convenient option for London-based university students.
Student Storage in London can be More Flexible than You'd Think
We pride ourselves on being a student storage company in London that truly can accommodate anyone regardless of their requirements and circumstances.
Our monthly rolling contract is ideal for students over the summer period. We offer spaces as small as a locker to dramatically larger storage space. Our flexible storage services also mean you won't be drawn into an unnecessary, long-term commitment. Our secure storage space can be accessed 24/7 with your own personal key, so should you forget your all-important course textbook which you are eager to read to get ahead for next terms syllabus (yeah, right!) this can be easily rectified (phew).
Whether you're returning home for the summer from studying in London– be it in the UK or abroad – contact Attic Self Storage today about our student storage solutions in London. Alternatively, if you simply need more space in your student housing we are an affordable, flexible option to keep your precious belongings safe and secure in London.
Storage Calculator
Calculate your storage needs!
With stores across London our friendly teams can help you get the right storage solution for you. We're on hand to help you along every step of the journey.
These are just some examples from the range of sizes we have available. View by location to see the full range.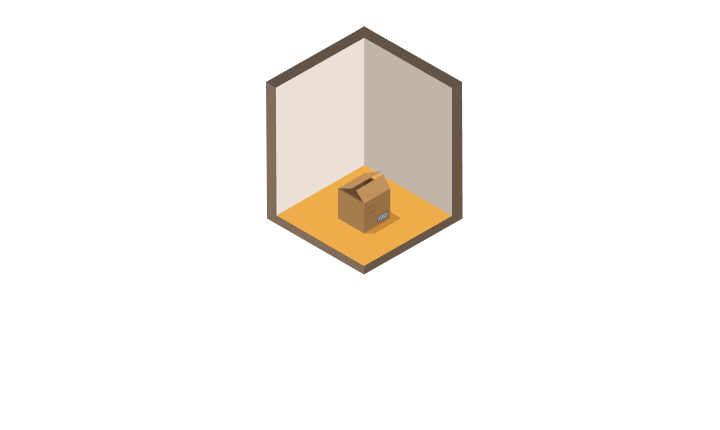 10 ft2 unit
Ideal for storing the contents of a small car or the equivalent of a double wardrobe.
These are just some examples from the range of sizes we have available. View by location to see the full range.
Get a quote
Self-storage Services
More than just renting a storage unit
For us it's about making the process of using our units as simple and hassle free as possible.
What is self storage and how does it work?
Self Storage means that you're able to lock your own units and have total control over who has access to it. If you do ever need assistance though, our team of storage experts will be on hand to help you every step of the way.
How long do I have to stay for?
At Attic Self Storage we usually ask customers to stay for a minimum of a week but you're free to stay as long as you like and give the notice to move out at any time. We do have a minimum spend of £75.  We will bill you monthly and then refund any unused rent when you move out of your unit. Whilst you're with us you can upsize or downsize your unit or even take another one – it's all completely within your control.
The terms of the agreement are largely stipulated by our trade body, the SSA UK, and have been agreed with Trading Standards, but if you have any concerns then our team is always on hand to help.
How much does a storage unit cost?
The price of storage units will largely depend upon the amount of space you require but for some context, our smallest units usually cost around £15 per week to rent out.
Do I have to pay anything in advance?
We do charge a small, fully refundable, reservation fee of £25 which is deducted from your first storage payment on move-in day. You will then need to pay the first month's rent then in advance on the move-in day, and we also ask for one month's rent up front as (fully refundable) a security deposit – it's just like renting a house or flat. We usually have special offers which can significantly reduce your first payment, often by up to 50% to help manage your finances for the beginning of your stay.
Do I need to protect my goods while in storage?
We are able to protect your goods with StoreProtect using an arrangement with our industry specialist insurance brokers. With knowledge of the self-storage industry and customer needs, in the unlikely event of loss or damage they handle and process claims quickly and with minimum hassle. We do need to charge for the administration costs of this protection and these charges will be added to your storage costs. You are perfectly welcome to take out your own insurance cover but since it is a requirement of the Self Storage Association UK, we will have to ask for evidence that you have this in place before you can move your things in. Most of our customers do however prefer to use our arrangements as it is the most convenient option.
Help & Support
Here to help every step of the way
For us it's about making the process of using our units as simple and hassle free as possible.