Careers at Attic
At Attic Self Storage, the customer is at the heart of our business and we are always looking for employees with a strong customer focus and who are able to really deliver an exceptional service.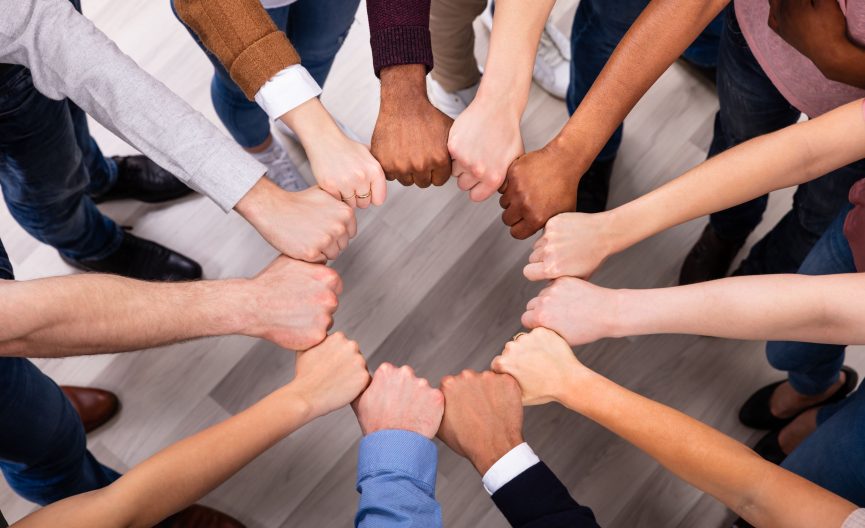 The Attic Self Storage ethos is that we put the customer at the heart of our business. We want customers to see their storage unit as an extension of their home or business and simplifying the storage process for our customers is a key focus for the whole company. Here's a sneak peek at what working for Attic looks like.
As a relatively young company, we have a small and close-knit team with a strong team spirit and this is something that we want to carry forward as we expand and increase our stores over the next few years. Some team members have been with Attic Self Storage for numerous years and this is testament to the open culture of the business.
It's very important to us that, as we grow, we retain the core values of our business and that these are brought to life as our company culture. We have taken time to understand our values and what they mean for our company, our individual team members and the communities in which we operate. As a team we have defined what our values should be and we work on a daily basis to use these to create a culture that we all proud to be part of.
Attic Self Storage Values & Culture
We are Ambitious: We strive to always be the best. We continuously look for ways to drive our business performance forwards and are not afraid to experiment and challenge the status quo.
We are Engaged: We are an optimistic, enthusiastic and energized team. We share a strong work ethic and a really positive "can-do" attitude.
We are Teaming: Trustworthy and accountable, we are proud to be a part of this team. We bring out the best in each other and contribute towards a positive competitive spirit within an open and friendly environment.
We are Nurturing: Our working environment is one which engenders a supportive and caring attitude based on honesty, mutual respect, appreciation and gratefulness for each others' talents.
We are Ethical: We operate an ethical business, conducting ourselves with integrity and treating our customers, community and colleagues with dignity, respect and professionalism.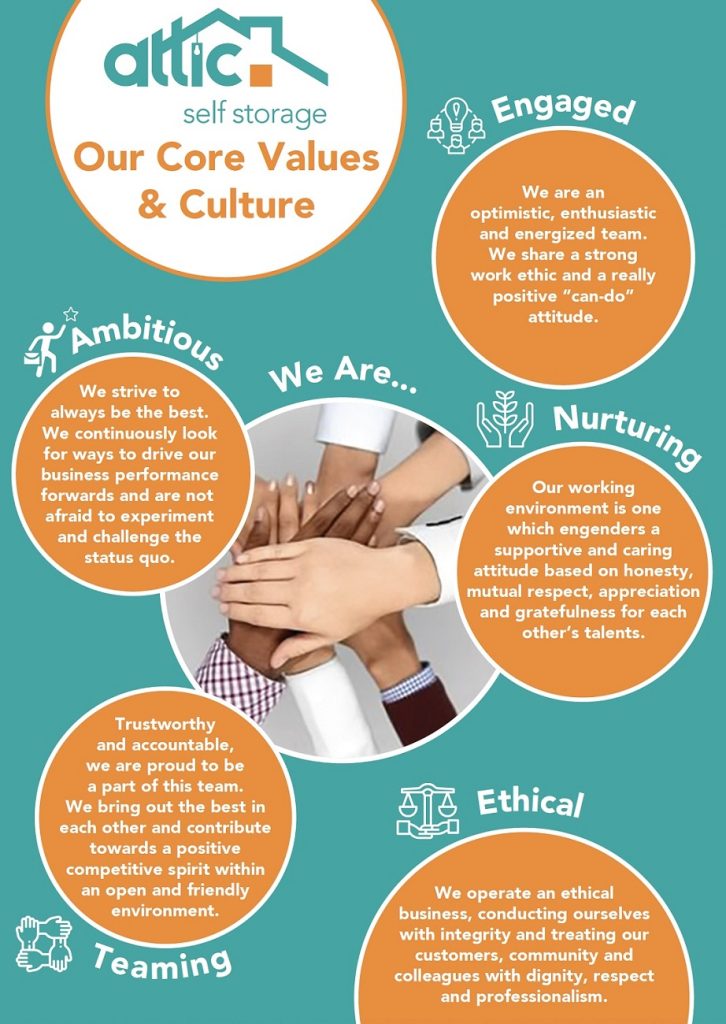 Current Vacancies at Attic Self Storage
Working for Attic Self Storage means that you are part of one of the most forward-thinking and creative storage providers. As a business, we are continually looking for ways to improve what we offer and how we offer it across all aspects of the business. If you are looking for positive challenge then you've come to the right place. We have a very proactive approach and every team member has a real opportunity to have an influence on the success of the entire business which is very rewarding.
We are always looking for customer focused individuals who are willing to go the extra mile to deliver exceptional customer service. Do keep an eye on this page and on our LinkedIn page as we regularly expand our team.
We are currently recruiting for the following positions. You can download the job descriptions on the links below:
Customer Service Sales Advisor: View the job description
If this sounds like you and you are interested in joining the Attic family then please do get in touch at [email protected], we would love to hear from you.