Bow Self Storage
500 Wick Lane, Bow, London, E3 2TB
Available Units
10 sq ft unit

Ideal for storing the contents of a small car or the equivalent of a double wardrobe

15 sq ft unit

Ideal for storing the contents of a regular car or the equivalent of a large wardrobe

20 sq ft unit

Ideal for storing the contents of an estate car or a kitchen for example

50 sq ft unit

Ideal for storing the contents of a 1-2 bedroom flat or a large transit van

60 sq ft unit

Ideal for storing the contents of a 1-2 bedroom flat or a large transit van

65 sq ft unit

Ideal for storing the contents of a 1-2 bedroom flat or a large transit van

70 sq ft unit

Ideal for storing the contents of a 1-2 bedroom flat or a large transit van

150 sq ft unit

Ideal for storing the contents of a small 4 bedroom house or 2 Luton box vans

160 sq ft unit

Ideal for storing the contents of a small 4 bedroom house or 2 Luton box vans

175 sq ft unit

Ideal for storing the contents of a small 4 bedroom house or 2 Luton box vans

200 sq ft unit

Ideal for storing the contents of a small 4 bedroom house or 2-3 Luton box vans

220 sq ft unit

Ideal for storing the contents of a small 4 bedroom house or 2-3 Luton box vans

250 sq ft unit

Ideal for storing the contents of a small 4 bedroom house or 2-3 Luton box vans

300 sq ft unit

Ideal for storing the contents of a 5 bedroom house, or a stock room for a business

350 sq ft unit

Ideal for storing the contents of a 5 bedroom house, or a stock room for a business
Site Facilities
From secure, individually alarmed units to 24 hour access, view all of the facilities on hand to help you at our Bow facility.
Complimentary 24 hour access

Online Check In

Packaging Materials

EV Charging Points

Award Winning Customer Service

Transport Services

Free WiFi

Trolleys

Customer Toilets

Externally Monitored CCTV

Outside Congestion Charging Zone

Archiving & Document Storage

Defibrillator

Staffed 7 days per week

Special Offers Available

Customer Recommended

Powered & Lit Units

Delivery Receipt

Secure Buildings & Units

Mail Box Rental

Individually Alarmed Units

PIN Code Access

Free Parking for Loading
Location
500 Wick Lane, Bow, London, E3 2TB
This site in East London overlooks the West Ham football stadium (formerly the Olympic stadium), just off the Wick Lane interchange of the A12, offering easy and convenient access from all over East London. If you need self storage in East London, whether you are based in Shoreditch, Whitechapel, Stratford, Westfield Stratford, Leyton, Tower Hamlets, Hackney then we're ideally placed to cater for your storage needs!
To find us, take the Old Ford junction off the A12 onto Wick Lane. Attic Self Storage is located on this junction, just opposite the Shell petrol station – you can't miss us.
You can download a map to your phone here.
Site Details
The site at Bow was our first London storage site. We've been here since 2008 so you may well have driven past us at some point! At this site in the heart of East London we offer a wide range of self storage units from 15 square feet up to 300 square feet, catering for both business and personal storage. Our complimentary 24 hour access to individually alarmed self storage units in East London means that you can be certain your things are safe whilst knowing you can access them whenever you need to – 365 days a year.
Access Hours
Mon- Sun

24 hours

Public holidays

24 hours
Staffed Hours
Monday - Friday

08:30 - 18:30

Saturday

09:30 - 18:30

Sunday

10:00 - 16:00

Public Holidays

10:00 - 16:00
Meet the store team
Our fully trained team is on hand to answer any questions, provide help and generally to make sure you have a great storage experience. They can help at any stage of the process from selecting the right unit size for your needs to arranging transport for your move in. Just ask us!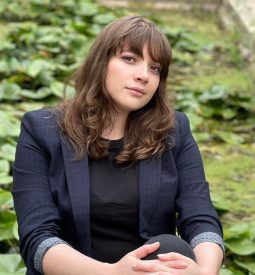 Ekaterina Davidov
Store Manager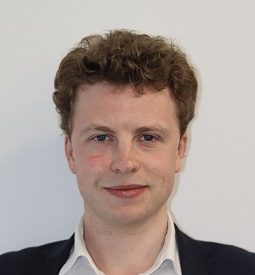 Stephen McCabe
Sales Consultant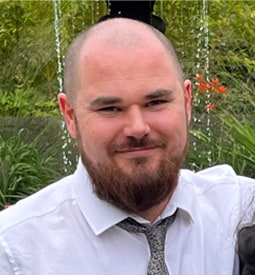 Jamie Rudd
Store Manager
Daniel Macaulay
Sales Consultant
Nearby Stores
Beckton Self Storage
3A Claps Gate Lane, Beckton, E6 6JF
Free WiFi
Complimentary 24 hour access
Get an online quote
Store details
VR tour
Kings Cross Self Storage
270-276 York Way, Kings Cross, London, N7 9PQ
Complimentary 24 hour access
Online Check In
Get an online quote
Store details
VR tour