If you're a musician looking for rehearsal or storage space, we're all ears. Rock, soul, jazz, folk, funk, punk, electro, afrobeat, classical, reggae, country, blues, we don't care what you play, we're here to help you conquer the world.
Need a music practice room? We can help. Looking for somewhere safe and secure to store your instruments? Give us a shout. Want a place to keep your mics, amps and leads? Allow us to take you backstage at Attic Self Storage and show you our state-of-the-art facilities.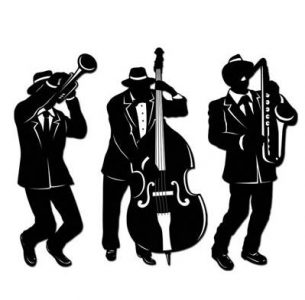 Sound Check … One Two, One Two
Our York Way venue is right in the heart of the audio action. Tileyard, with its multiple recording studios, is just around the corner, so we're in the perfect position if you're looking for session work or somewhere local to record your new album.
With King's Cross station a mere ten minutes away, we're the ultimate place to use as a base whether you're gigging in the west end or planning a tour of the whole country
Practice Makes Perfect
We're very 'muso friendly' at Attic Self Storage. We've already accommodated professional drummer Jan-Vincent Velazco and his expansive drum kit. We even went so far as to sound proof his entire storage unit, so he can bash away to his heart's content without upsetting the neighbours.
We're happy to create a music practice room to your individual specifications, whether you're a classical violinist, a Jazz quartet or a ten-piece Korean boy band that's heavy on the guitars and short on space.
Musical Instrument Storage
The great thing about storing your precious instruments at Attic is that they are always within easy reach. Your unit comes with a 24-hour access key code (think of it as your VIP pass) so it doesn't matter what time your gig or studio session begins or ends. Attic Self Storage is always open for you… 7 days a week, 365 days a year.
If you're a big enough act to have your own roadies, they can load and unload all your touring gear at the most unsociable hours of the day or night, long after you're tucked up in your hotel room.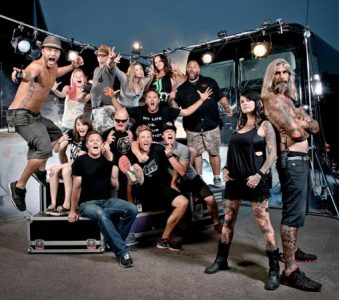 DJ Storage In The House
We've got everything a budding DJ could ask for. If you're an old fashioned purist and still playing vinyl, we've got dry, dust-free super-secure units where you can store your records. If you need room for decks, mixers and CDs, no problem. We can provide a unit big enough to take care of speakers, bass bins, amps, lamps, lights and all the paraphernalia of a full-up sound system.
Or if you're a rather more modern DJ phenomenon, and your playlist is purely digital, we can offer you a very reasonably priced storage locker for your memory stick collection and box of flyers.
No Orchestral Manoeuvres In The Dark
Our beautiful modern corridors designed with automatic heat sensitive lighting mean Attic Self Storage King's Cross is also the perfect location for a futuristic looking pop promo, if you're in the market for making one. The lights come on as if by magic.
We also have a selection of easy glide rubber wheeled trolleys for creating slick tracking shots, or transporting that double bass, harp or grand piano without doing your back in
The Best Security In The Business
Our security arrangements are second to none. We're not talking about big burly shaven headed bouncers with earpieces. We're talking high tech CCTV cameras covering the whole site, security shutters, individual alarms and locks on every unit.* Only you will have the unique pass code that grants you instant access and, of course, keeps all your screaming fans outside.
Your Number One Support Act
Whatever stage you're at in your musical career, Attic Self Storage King's Cross is a great place to get your foot in the door. If you've been searching for a 'music practice room', 'musical instrument storage', 'musician storage' or 'DJ storage', we cover the whole repertoire.
You might be struggling to carve out a career for yourself in the music business, but we'll sign you up right away. And we promise we'll try and cut you a record deal.
Speak to anyone from our friendly A&R team. Contact us.
*Applies to Kings Cross and Bow stores only