Sitting in a prominent position on Honeypot Lane in Stanmore, adjacent to B&Q and Morrison's we're really excited to introduce our latest store.
This store is the 4th for Attic and the first one that has been purpose built for self storage. With over 1000 self storage units across 6 floors, we're certain that we have something to cater for every storage need from smaller units for short term personal storage through to larger scale units, ideal for growing businesses. The facility is light and airy and we even have a living wall in our reception too!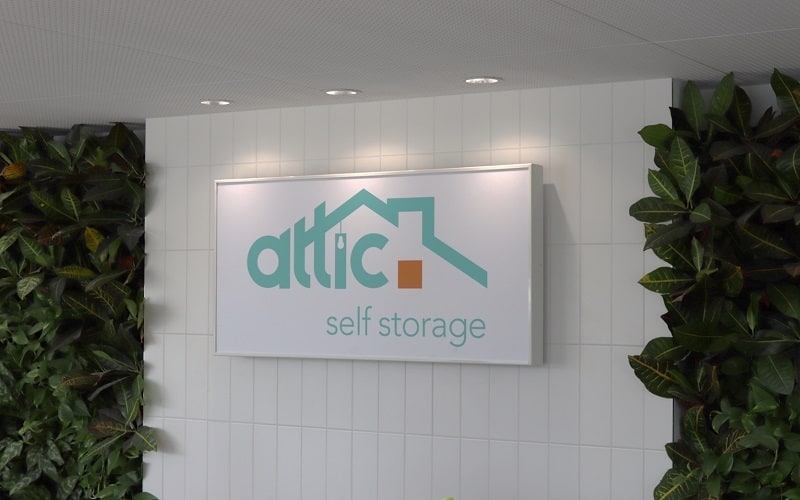 Given that this is the first Attic store that we have built from the ground up, we've taken the opportunity to really create this facility with the customer as our focus. Our aim is to make the storage process simple and convenient and our Harrow store on Honeypot Lane in Stanmore really lives up to this claim.
Firstly the location really is convenient. You can pop in and have a look around when doing your weekly shop in Morrison's or if you're planning a spot of DIY, reserve a unit and drop off your things while on a trip to B&Q Stanmore to pick up supplies. We're also just a short, 2 minute walk from Queensbury station so within easy reach of the Jubilee line too. We have dedicated loading bays onsite and trollies to ferry your items to your unit quickly and easily with access to the lifts and all floors directly from the parking area. What's more, if cycling is your preferred mode of transport, then we even have dedicated cycle racks to keep your bike secure whilst you access your unit. There are even some suitable for securing cargo bikes.
We believe our customers should have access to their possessions whenever they wish. We would like customers to view their storage unit as an extension of their own home, "an attic away from home," if you like. This means that we offer all of our customers complimentary 24 hour access, 265 days a year. This is the same across all of our sites and one that Attic customers in Harrow can also benefit from.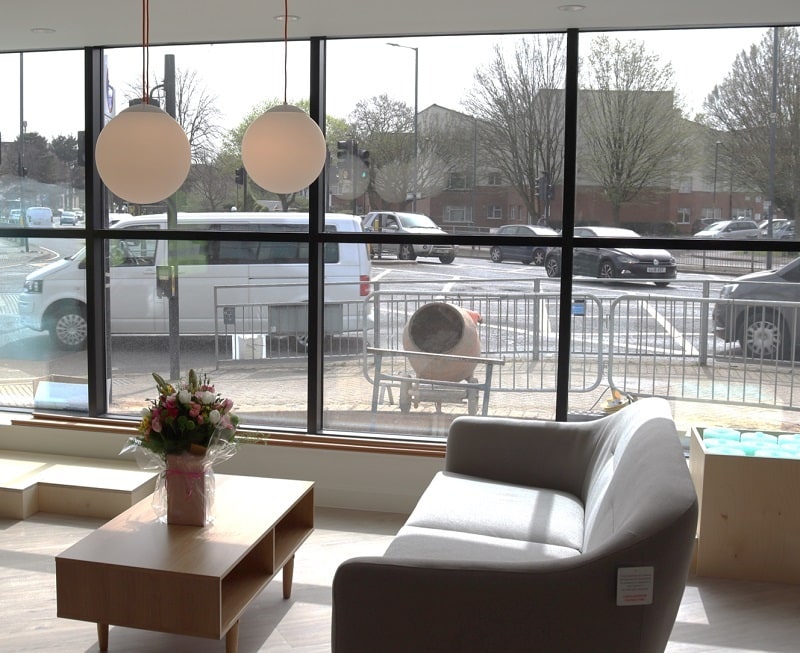 Like in our Marylebone store, all of our units have electronic, app-controlled locks. This offers the ultimate in security whilst at the same time not having to remember where you put the keys to your padlock or the padlock code. The units are accessed using our Attic App which is simple to download from either Google Play Store or Apple App Store. Our store team will guide you through the process from start to finish and show you how to use the app to access your unit and control access.
What's more, the Attic App also enables you to access the facility using the secure shutters to the loading bays or the pedestrian gate outside of reception hours. So, all you need to access your possessions is your mobile – it couldn't be more simple right?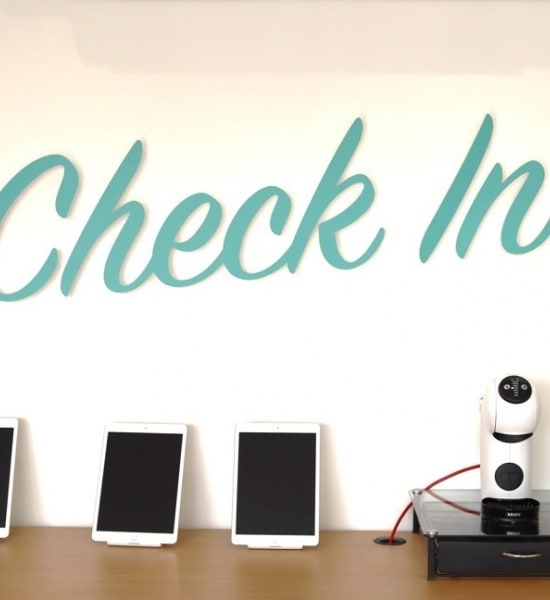 As with all of our stores we have invested in online systems to make the storage process simple for customers, from online quotations and reservations to online account management and contactless move-ins. And of course we have a full range of packaging materials available to purchase on site to help to protect your things in transit and in your unit.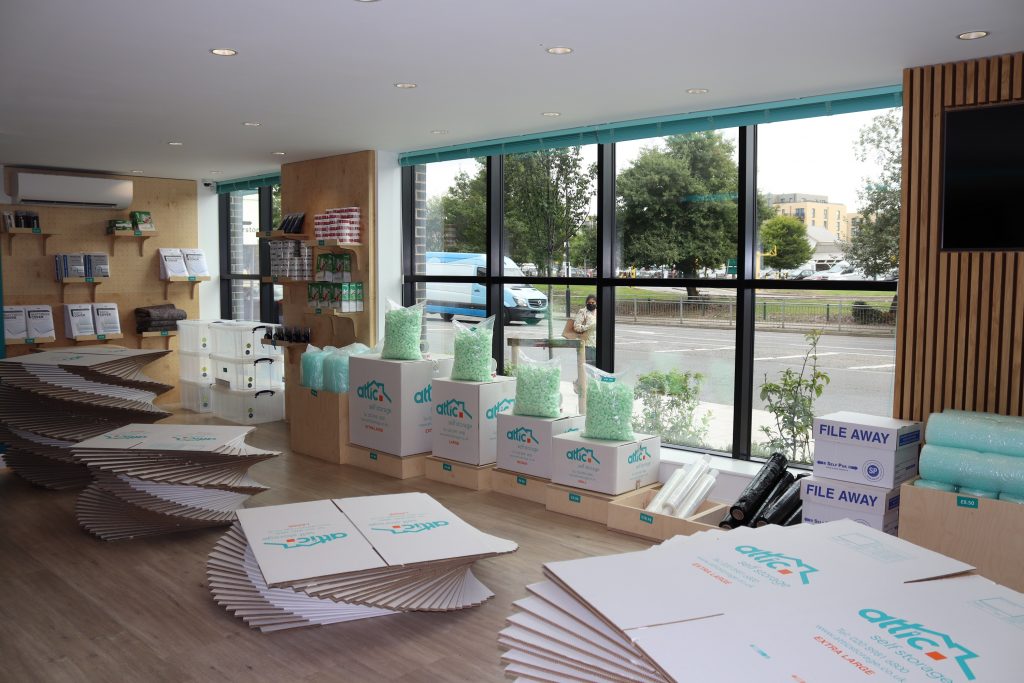 For our business clients in particular we have a new addition in the form of our business pods. These are available to hire on a daily basis and offer a comfortable place to work away from the storage units themselves. Located just off the reception area, each pod is equipped with a desk, comfortable seating and plug sockets for charging personal devices. What's more, customers will have access to a printer as well as free coffee. The pods are light and airy and provide just the right light and airy environment to work in. Customers can reserve a pod using the app and can come can go as often as frequently as needed during the day. We're particularly proud of these and are even tempted to use them ourselves!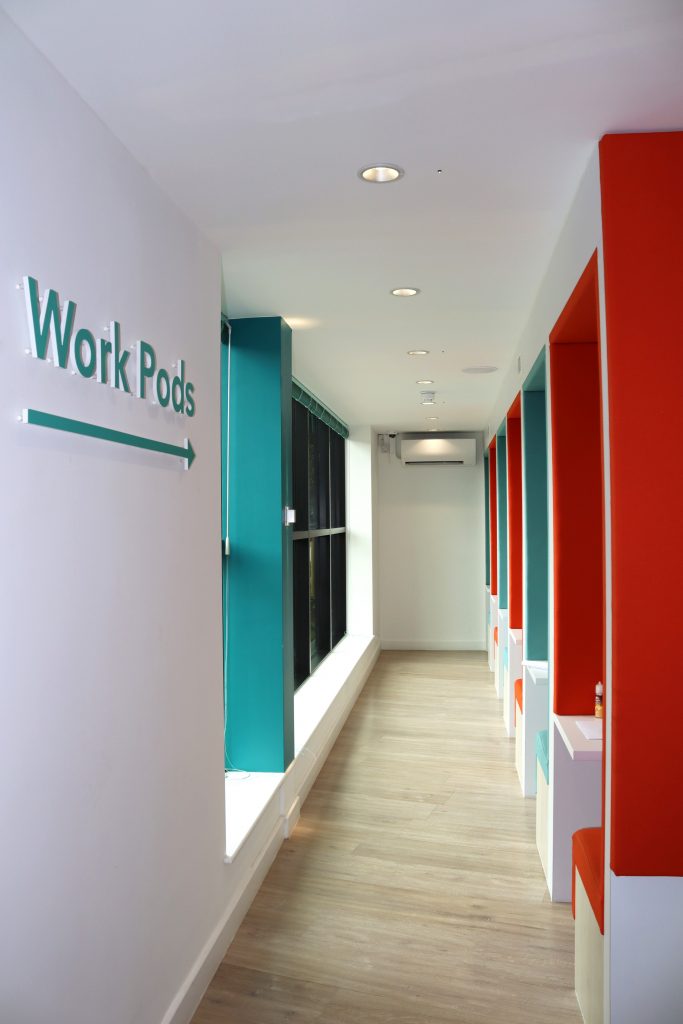 We'd love to show you around and demonstrate our state-of-the-art facility either in person, on a video call or by our virtual tour. Our store team, Lex, Samir, Sam and James are on hand to help you. They are also specially trained to help you select the right storage unit for your needs or answer any questions you might have about the process or the facility. Just get in touch to arrange a suitable time for a look around or alternatively get a quote today to see how you could benefit from self storage in Stanmore and the Harrow area.