It Doesn't Need to be Painful
Moving home can be the biggest pain in the neck, shoulders, lower back, groin and shins you've ever experienced. If you don't know what you're doing you can seriously injure yourself. But it's the mental trauma that's the worst part of shifting your entire life from A to B – dealing with Banks, Solicitors, Estate Agents, Local Authorities, and any number of other people who don't pick up their phones when you want them to. Stress-wise, I'd say moving home is right up there with being a soldier in the firing line or a junior doctor on the picket line. I'm in the middle of house hunting myself right now, and even though storage is my business, I'm not looking forward to all that sorting out, bubble wrapping and boxing up business that quickly follows the joy of finding your dream home but precedes actually moving home. (If anyone knows where mine is located, please give me a call). Luckily, Attic Self Storage not only have all the measuring tapes, boxes, packing tape, tape guns, loose-fill peanuts, stretch cords and plastic tubs you could possibly need if you're doing a DIY move – we also have Kane. Kane is a force of nature and a man with a great big van. He's got years of removals experience and has the ability to make the most of every square centimeter of packing box. He's Attic Self Storage's expert at measuring up and making
moving home in London
a bit more of a Zen experience. Kane comes with either a long wheel-base Crafter if you're just shifting a room load of stuff, or a large box van removal truck that's big enough to pack up and relocate a whole three-bedroomed house in one go. Kane also runs on 100% unleaded Earl Grey tea. (And the odd hobnob. Or packet thereof.) Of course, we also have an entire support team at the other end of the phone and a whole host of storage units in Wick Lane. So if you're downsizing and you've got stuff that you want to keep, but you simply haven't got the room for, Attic Self Storage could be the perfect solution. We're also happy to rent you a space for just as long as you need it. No more, no less. So if, heaven forbid, you get caught in some nasty chain where you need to move out of your old place before you can move into your new one, we're a great temporary storage solution. And storing your things is one thing you just won't need to worry about - we'll take care of the stress and keep them safe until you've sorted out the difficult estate agents, solicitors and bankers. Your family heirlooms, wedding photo albums and jewellery are safe as houses with Attic Self Storage. And you can come and visit your stuff as often as you like as we don't put any restrictions on your access – 24 hours, 365 days a year. Of course, I'm not only in the middle of moving home, but I've also been up to my eyeballs in opening our new branch of Attic Self Storage just up the road from King's Cross, on the border between Camden and Islington in London N7. It's been months of form filling, solicitor's letters, planning committees, planning case officers, housing departments and e-mails pinging in all directions. Plus, of course, people not picking up the phone when I want them to. And lots of treading on eggshells, although sometimes, you know, you really want to make an omelette.... Thankfully, the paperwork is now finally being replaced by concrete work, steel work and electric work. The floor is down, the lighting rigs are up, the storage units are finally being welded into place. We've even started talking to potential new recruits, but more on that another day. When Attic Self Storage on York Way opens at the end of July (fingers crossed!) we'll be able to offer storage solutions all the way from Bow in the East End, through Dalston and Hackney, right the way across to the North and central area. So wherever you are moving home in London, wherever you want to go, we can help you get there. With a dash-mounted Sat Nav to help, we can always come to you, if you can't be bothered to come to us. Isn't that right, Kane? Fred There are easier ways to move home in London... let us take the strain for you.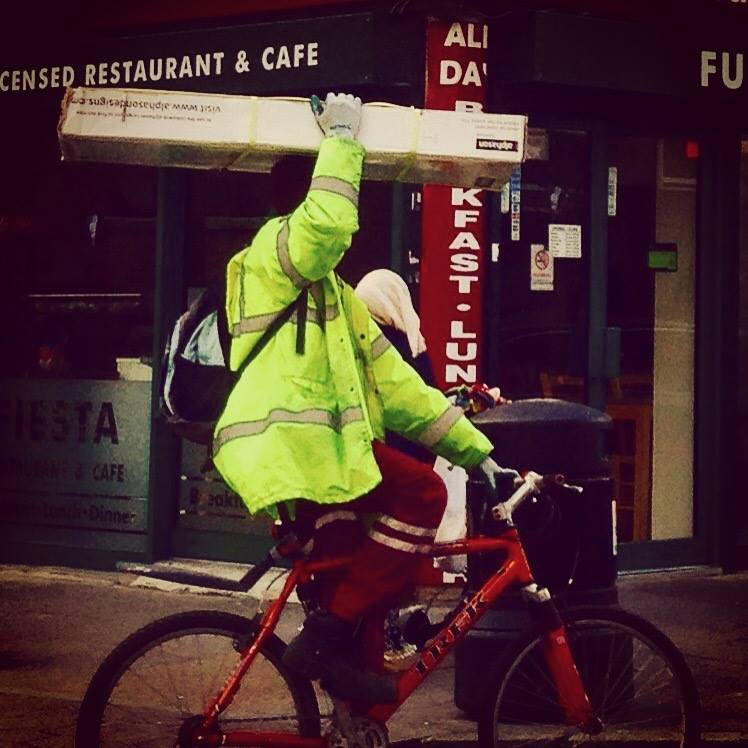 TO INFINITY AND BEYOND Attic Self Storage set up shop in Bow, E3, way back in the year 2006 BC (Bef...
15 Feb 2022
1/ Don't. 2/ If you do insist on starting a life in London – as a student, a new parent, or as a ca...
7 Feb 2022
Moving home is famously stated to be one of the most stressful things you can do - perhaps that's pa...
1 Feb 2022