At Attic, as much as we're focused on providing secure storage solutions in London, we're also passionate about making a positive impact in the local communities we operate in. That's why we launched Strike-ing Kits, earlier this year – a football kit design competition that invited young Londoners to showcase their talents and love for the sport.
We wanted to show children that the world of football and the realm of creativity can go hand in hand and that the football kit is so much more than just a uniform, but a canvas for creativity and inspiration.
The competition invited children aged 6-15 years old to submit their unique designs for football kits that represented their team or club. Participants were free to use any colour combinations and design elements they wanted, with the only requirement being that the design reflected the team or club in question.
The judging panel included Lawrence Vigouroux (ex goalkeeper, Leyton Orient FC now playing for Burnley FC), Jaz Virgo (Junior Graphic and Print Designer at Gymshark), Ash Rahman (CEO of Pro Touch Soccer Academy), and Sophie Bagnall (Attic Marketing Director).
Professional footballer Lawrence said "Team kits have always been iconic for fans and players alike. We all grew up with a football top with our idol's name on the back. Not only will giving young footballers their own team kit to make them feel like superstars, but I hope the kits will also make the teams feel a sense of togetherness and team spirit that is invaluable in a sport like football."
Ash Rahman, co-founder and CEO of the community soccer programme Pro Touch SA, whose mission is to use the power of sport to encourage young Londoners to unleash their potential said "I am thrilled to be involved in this project, as it aligns so closely with Pro Touch's mission and my own drive to support young aspiring footballers to find their feet within the sport. I have seen first-hand the difference a team kit can make to morale and aspiration and can't wait to see the designs when they come in."
The competition was open between 22/05/23 and 19/06/23 and entrants were requested to create their A4 designs using the Attic template that we provided on our website. Below are some of the fantastic submissions we received.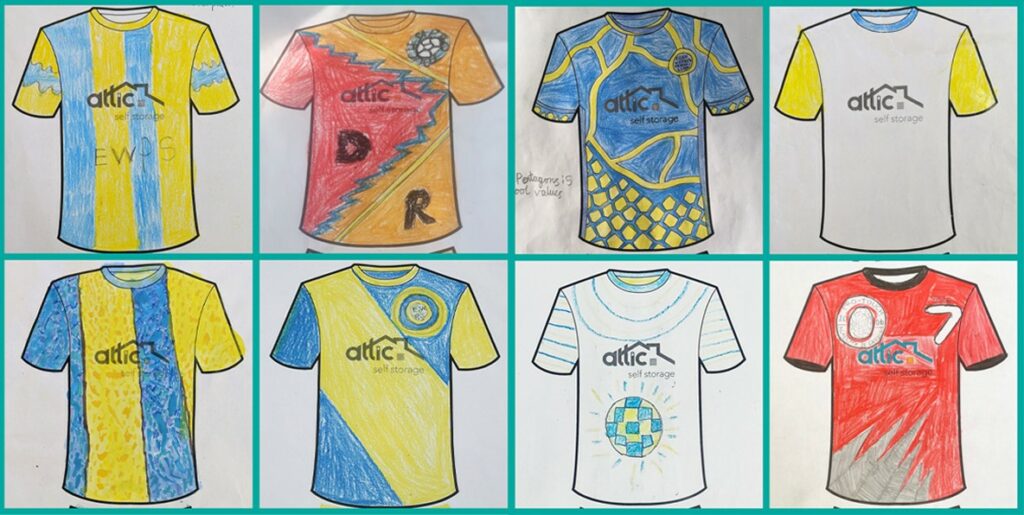 We were thrilled to receive so many creative entries, but in the end, three designs stood out as winners. Beckton local Mohammad Tahmid from Ellen Wilkinson Primary School, Kester from Walthamstow's Frederick Bremer FC and Ted from Newington Green Primary School in Hackney were crowned winners after wowing the competition's judging panel with their creative designs.
Each of the three winners chose to design football kits that reflected the elements and characteristics of their team or school.
Mohammad Tahmid from Ellen Wilkinson School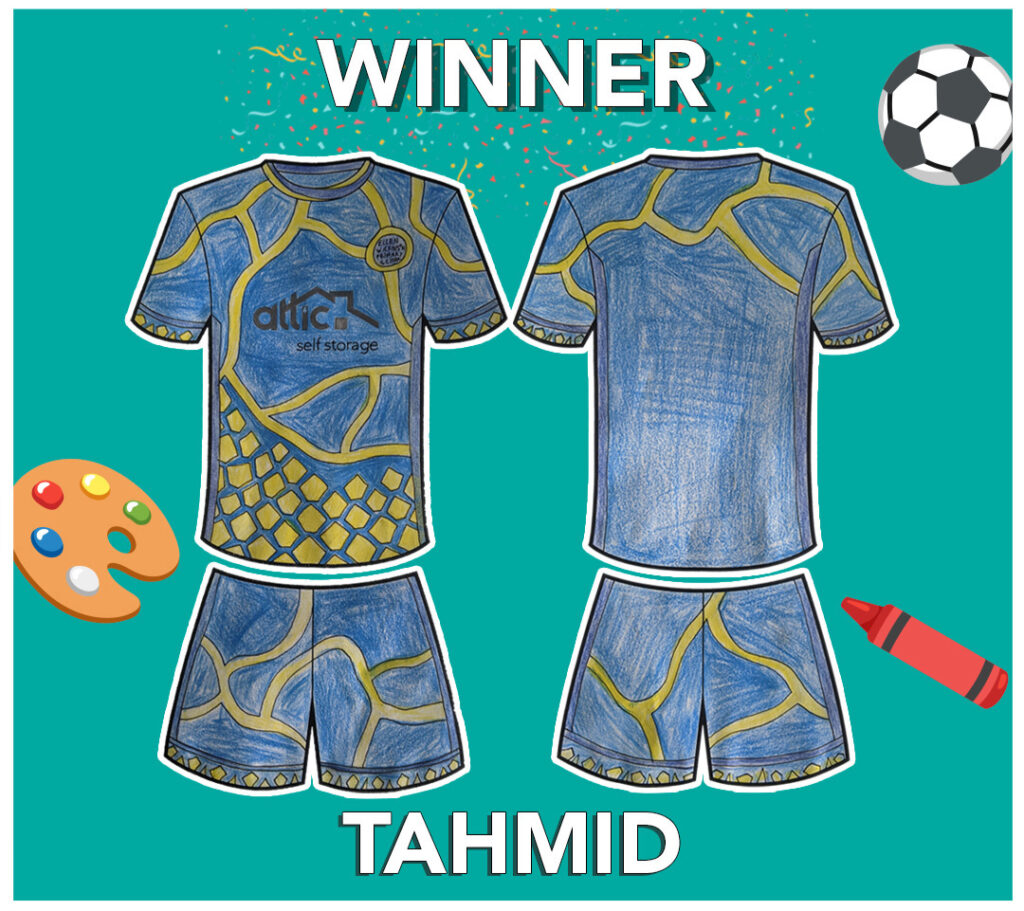 "The colours yellow and blue are used because they are our school's two main colours, and the pentagons represent our five core values. I added some bendy lines across the shirt to make it look unique and the stripes on both sides of the shirt and shorts give it a real football feel."
Kester from Frederick Bremer School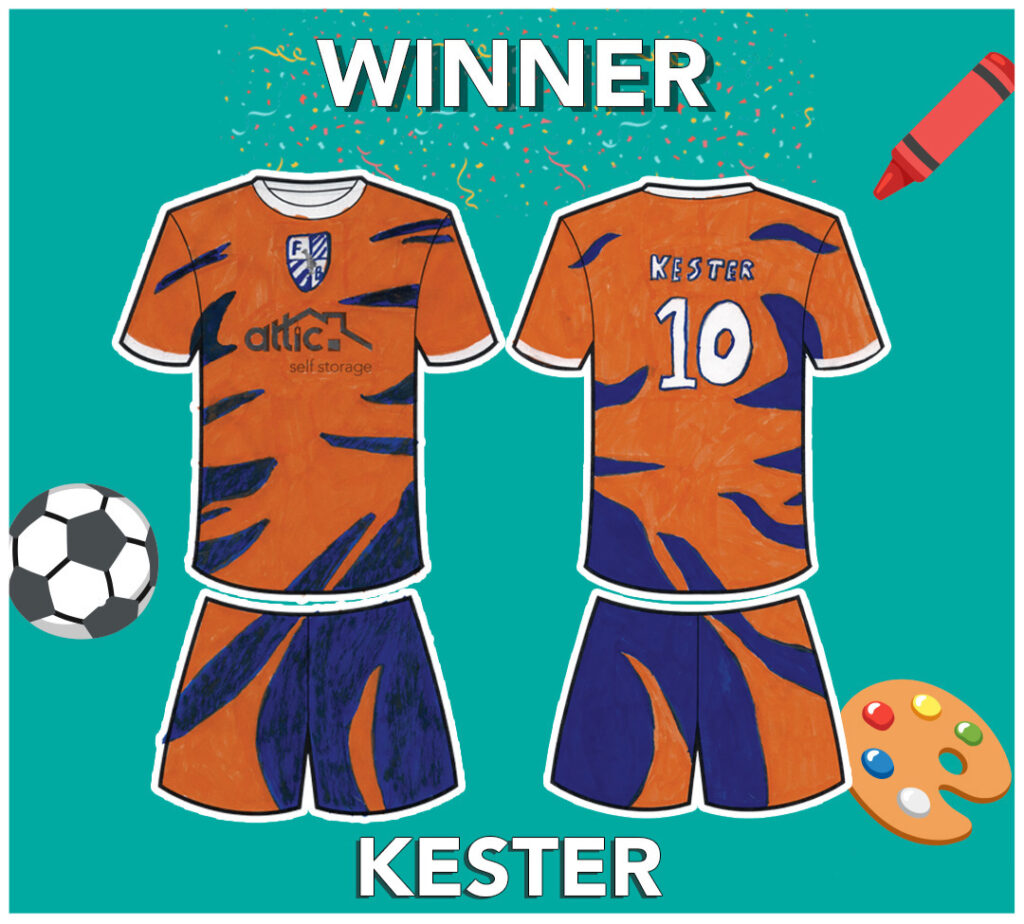 "This is a flashy kit with tiger stripes that show off our talent. My school's football team won the Waltham Forest Borough Cup, so we're going into the top league in September. I have picked opposite colours plus white so it's eye-catching when we play, because we like to stand out. My kit is not boring or bland, it's exciting, like our style of football!"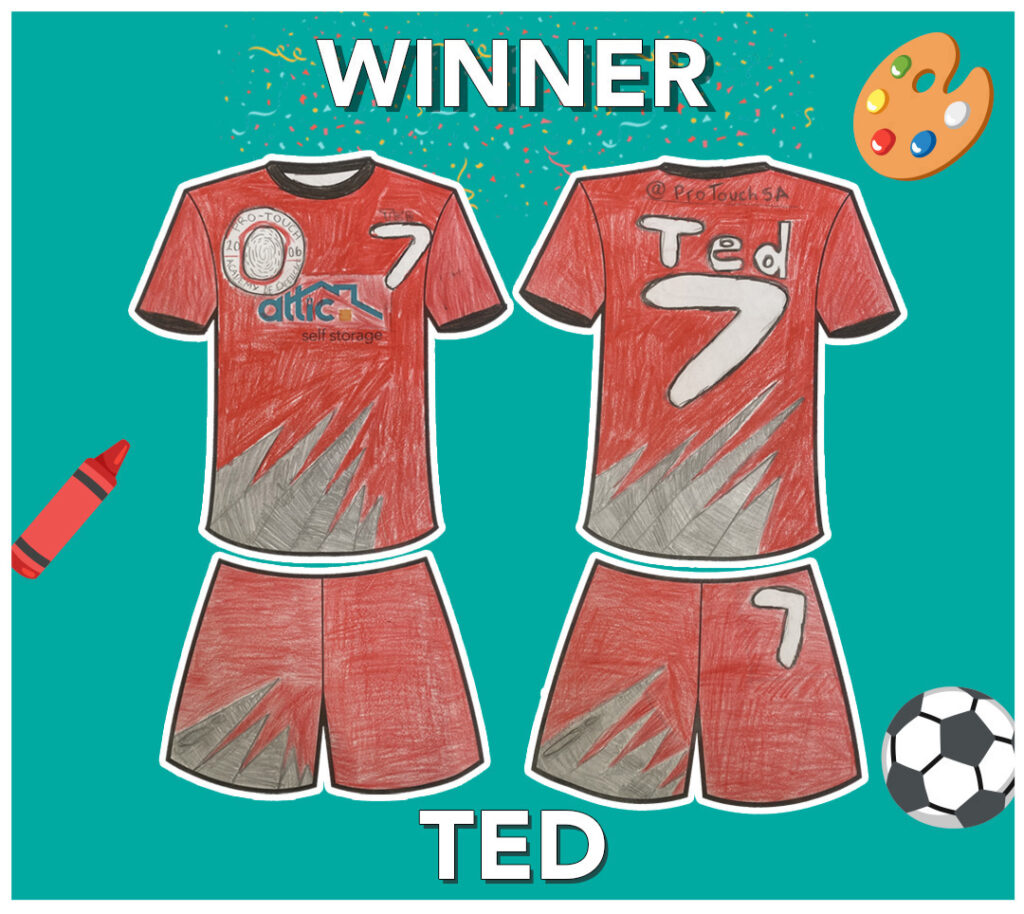 "I had the idea to get the colours from the Albanian National football team. Also, I used the ideas from my football club by adding some of their design items. The spikes are a symbol of the team aiming higher and achieving more."
We then took the winning designs and translated them into a reality for the school football/sports teams of the winners. Have a look at the digital designs which were used to produce the final product: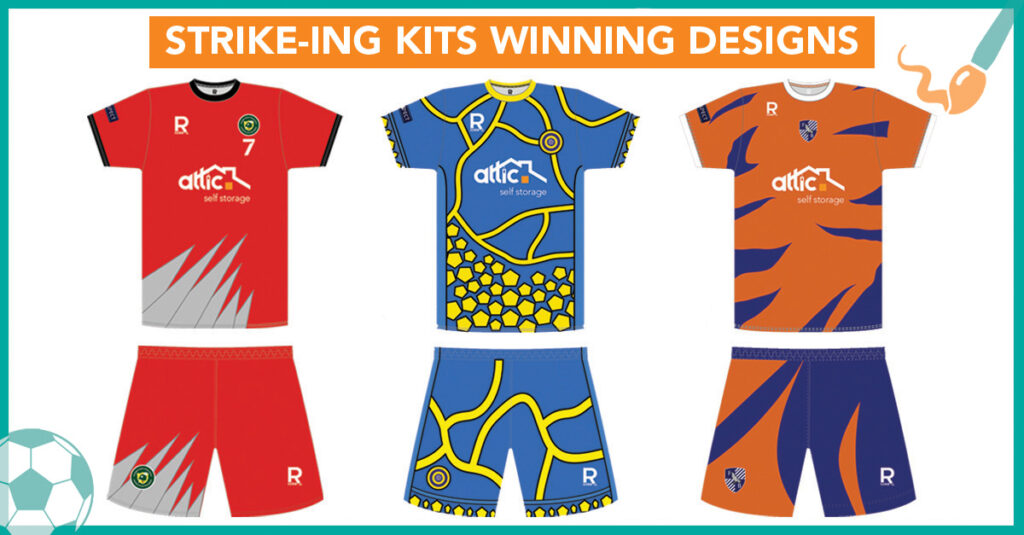 And now for our favourite part, below are some pictures from our visit to the winners at their schools to deliver their fresh kits!