It's festival time again. This Sunday, July 30th, The Clock Tower Festival comes back to Caledonian Park in Market Road, N7 9PL from 12 noon until 6pm. It's a 5-minute walk from Attic Self Storage on York Way, so if you've got stuff in storage with us you can visit your storage unit and enjoy a great family day out as well. Unless, of course, visiting your storage unit already counts as a great family day out. Maybe ask the kids what they think about that.
The Stage Is Set
This is a local community event that happens every year and it's a delightful way to while away a summer Sunday afternoon in the park. It might not be as big as Glastonbury yet, but there is a live music stage and DJ's. Acts include The Space Chickens (being the experts on space we were surprised we hadn't heard of them, so we checked their Facebook page which describes their sound as 'new London rock with a hint of madness') and assorted guests.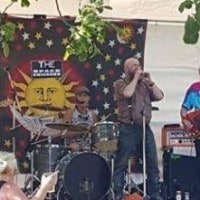 Time To Shop
If you don't fancy embarrassing your children by doing the mum and dad dance, you can always shop. Jewellery, bric-a-brac, vintage. You'll find market stalls selling all manner of good stuff. You could bring a picnic, or be lazy and just bring your wallet. There's plenty of delicious food on offer and a bar selling soft and alcoholic drinks (maybe you will have that dance, after all).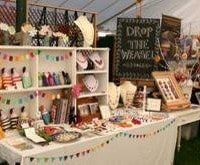 Time Flies When They're Having Fun
This is definitely a family affair. Kids entertainment includes the attendance of somebody called Mr. Mojo, who we can only assume is some sort of magician or clown or fitness guru, who will no doubt motivate your children to laugh and enjoy themselves, rather than to throw a tantrum and demand their iPad back. Other family friendly amusements include Crazy Golf, a climbing wall and – a must for Harry Potter fans of all ages – a live owl display. Yes, you read that right. A LIVE OWL DISPLAY. Now that should be a hoot.
Hickory Dickory Dock
This is The Clock Tower Festival, so you might like to round your day off by checking out one of the best views in North London with a tour to the top of The Bunning Clock Tower that stands tall and proud at the centre of all the afternoon's activities.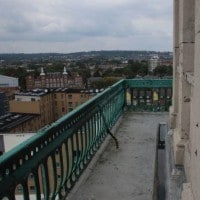 Time To Set Up Stall
If you're one of Attic Self Storage's market traders or small shop owners, you might still have just enough time to book a stall or a table. Contact Sharon Jobe on 07944 081243. Pitches are £10 if you're a resident and £20 for everybody else. The only rules are no electrical goods, and no food unless you have a valid hygiene certificate of 3 or over.
Good Neighbours O'clock
We love to support these local community days. As a local business we are keen to have a positive impact on the surrounding area and make friends with all our neighbours. They could end up becoming our customers. This timely event is organized by The Clock Tower Residents Group and we wish them the very best of luck for this Sunday. It's about time the sun came out again.