No, this isn't a get together for computer geeks with a penchant for Macs over PCs. This is a festival for fruit freaks. Just check out some of the scrumptious celebrities on the guest list: D'Arcy Spice, Edward VII, Claygate Pearmain, Bramley's Seedling, Kidd's Orange Red, Blenheim Orange, Cox's Orange Pippin, Laxton's Superb, Egremont Russet, Bountiful, Keswick Codlin, Worcester Pearmain, Annie Elizabeth. The names alone are enough to get your mouth watering.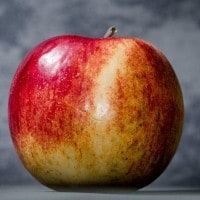 Two Days To Keep The Doctor At Bay
The Great British Apple Festival comes to Shoreditch Park (N1 6TA if you need to Google Map it) this weekend 12 – 13th August. Celebrating Great British apples, cider, food and music. Tickets are £10, but it's free entry for children under 12. All the apple-based fun starts at 12 noon and runs until 8pm on both days.
Pick Of The Pops
The focus may be on apples, but this wouldn't be a proper festival without some live music. Gladys Knight and The Pips won't be appearing, sadly, but across the weekend you can enjoy sets from the likes of Monroe Ferrari, Robbie Boyd, Elsa Chapman, Sam Firth and Joncan Kavlakoglu (try saying that after a couple of pints of scrumpy).
Apple Drinks
Weave your way through The Cider Village featuring cider from Kentish Pip, Hallets Real Cider, The Somerset Cider Brandy Company, The Taunton Cider Co., and apple cocktails by The Rum Runner. It might be an idea to leave the car at home if you're going to make the most of it.
Apple Eats
Aside from lots of lovely apples to eat, there's a Farmers' Market featuring some of the country's favourite market and street food vendors including Chimney Cake Brothers, The Parsons Nose, Mac To The Future and The Rolling Duck. There'll be a barbeque on both afternoons including a hog roast that will undoubtedly be served with lashings of homemade apple sauce.
Apple Amusements
While the adults are enjoying a bit of cider tasting there's plenty to keep your little seedlings amused too. There's a games area and traditional apple bobbing (a great way to strengthen teeth and get soaking wet).
Apple Of Our Eye
Attic Self Storage's original East London branch in Wick Lane, Bow is just up the road. We're not suggesting that you'll want to store crates of apples with us, but we're the perfect facility if you have bottles of cider that you need to keep safe. We've already acted as the stock storage hub for one local craft beer company (they did so well they had to move to bigger premises) so we know all about looking after bottles, barrels and burgeoning businesses.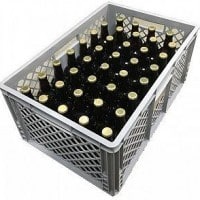 In Cider Knowledge
If you're thinking of stocking up on cider, The Great British Apple Festival is the perfect place to sample some of the many varieties on offer. Or if you're considering setting up your own cider press (why not?) it's the ideal event to gather advice and inspiration from the experts.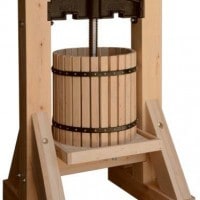 It promises to be a great couple of days out for apple enthusiasts of all ages. That includes Mums, Dads, Kids and, of course, Granny Smiths. You might still be able to get involved as a vendor and exhibit at the festival if you're quick. Try ringing them on 07740 554 190 or emailing [email protected]