Dear Long-suffering Parents,
Call me old fashioned, but I have some sagacious seasonal wisdom to offer you about your children and the toys they hold most dear. I was born in 1952 and have been in the thick of the toy business for nigh on 70 years. I know what makes a great toy tick, even if it ain't clockwork.
Yes indeedy. I was right there when that first ever toy advertisement hit American TV screens, blatantly targeting children, establishing 'pester power' in the adman's arsenal of dubious marketing strategies and spawning what has now become an annual Yuletide orgy of overspending and kidsumption.
Who am I to say such things? Take no offence, my friend. I'm an old familiar face. All will be revealed in due course.
Toys Я All Over The Place
Kids are so fickle, crazes come and go, every Christmas brings a new must have garment, gizmo or gadget. I wouldn't believe the transmogrifications that have occurred if I hadn't seen them with my own two plastic eyes.
I've witnessed Hula Hoops, Slinkies and Frisbees give way to Etch-A-Sketch, Subbuteo and Spirograph, only to then in turn be supplanted by iPods, iPads, X-boxes and Robo-raptors.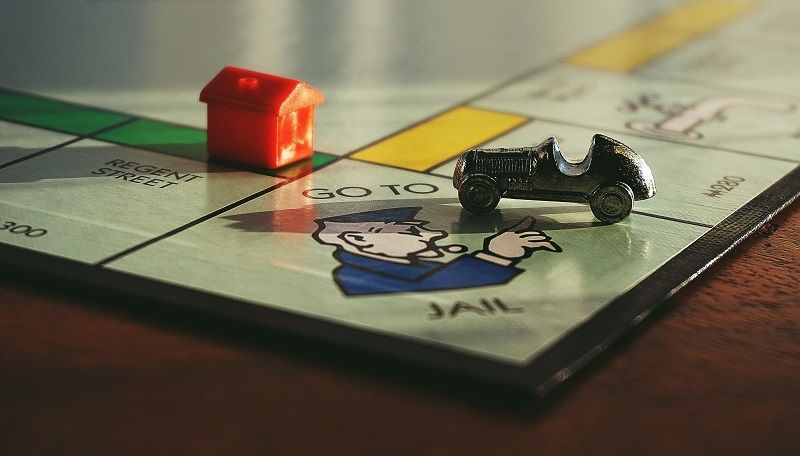 I've watched as Monopoly became Cluedo became Risk became Twister became Mouse Trap became Dungeons and Dragons became Trivial Pursuit became Pictionary became Hungry Hippos with all the balls missing.
I've observed an endless army of animal characters march in and out of fashion and the affections of the nation's children. From Mickey Mouse and Mini Mouse to Rasta Mouse and Peppa Pig; Pooh Bear, Paddington Bear, Build a Bear Grylls; Barrel of Monkeys, My Little Pony, Mutant Ninja Turtles.
And people think my moustache is weird.
What A Mess We're In
Back in the day, children had wooden toy boxes. Now it seems most of them just use their bedroom floor. Any human who has experienced the pain of stepping on a Lego brick, Matchbox car or Pez dispenser will realise that this isn't a good storage solution. No sirree. Best buy your charming little litter louts some Really Useful plastic storage boxes or get yourself an individual unit at Attic and take the law into your own hands.
After all, you are supposedly the adult in all this.
Make Space For The Next Generation
You want your kids to get the most out of their toys? Be ruthless. Have a cull while they're sleeping. Chuck away the broken Barbie dolls, twisted action figures, dismembered teddies and toothless dinosaurs.
Kick out the flat footballs.
Turf the Nerfs.
Sling out the slime.
Take that unopened tub of Play Doh down the charity shop.
Keep things fresh by rotating what's in the cupboard.
With a little help from Attic Self Storage you can clear the way for a deluge of new toys to arrive at Christmas.
Say "Bye-Bye Kitty", "Ciao Chewbacca", "Get lost Nemo" in 2019. Try "Bonjour Blume Doll", "Come in Coding Robot" and "Welcome Walking Buzz Lightyear" for 2020.
There Comes A Time To Put Away Childish Things
There also comes a time to rediscover the brilliant, timeless classic toys of the past that you have lovingly preserved in your secure storage unit knowing that one day they will have a glorious, victorious return to fame, just like I have, now vegetarian options are cool once again.
Have a most amusing Christmas.
Yours Sincerely,
Mr. Potato Head