Update 07/11/2022: This campaign has now ended. Take a look at the submissions below.
There might be all kinds of treasure in your attic, family heirlooms and antiques, but often these hidden treasures are forgotten and left to collect dust. How do you know you're not sleeping under a small fortune?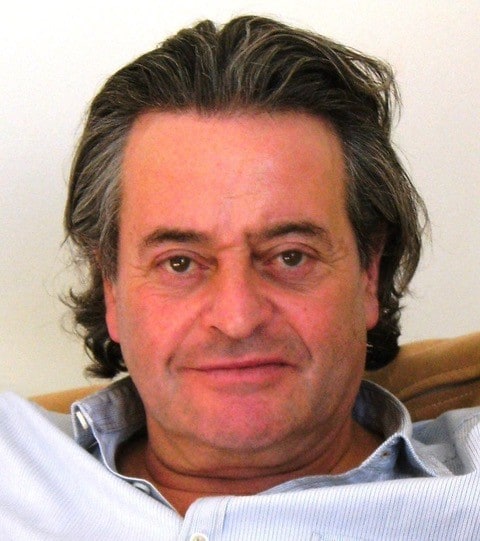 We are on a mission to find out what's been hidden in your attic over all this time!
We have partnered with an antique valuation expert Simon Schneider who has regularly appeared on ITV's Dickinson's Real Deal and Secret Dealers, to launch an online valuation service that will determine the price of some of the items in your attic treasure collection for free. To be in with a chance to have your hidden treasures valued, all you need to do is fill the form below.
If you do actually find out that you have some treasure in your attic and would prefer storing them in a more secure place, we would be happy to help you out. We have safe and secure storage facilities in Harrow, Bow, Beckton, Kings Cross and Marylebone. We even offer all our customers 24/7 complimentary access as we want them to treat their unit as their attic away from home.
The closing date for the submissions will be 23:59 on Sunday the 6th of November 2022.
By submitting the form, you are indicating your agreement to be bound by these terms and conditions for getting the treasure in your attic evaluated.
Submissions along with commentary and valuation by Simon Schneider:
Submission 1: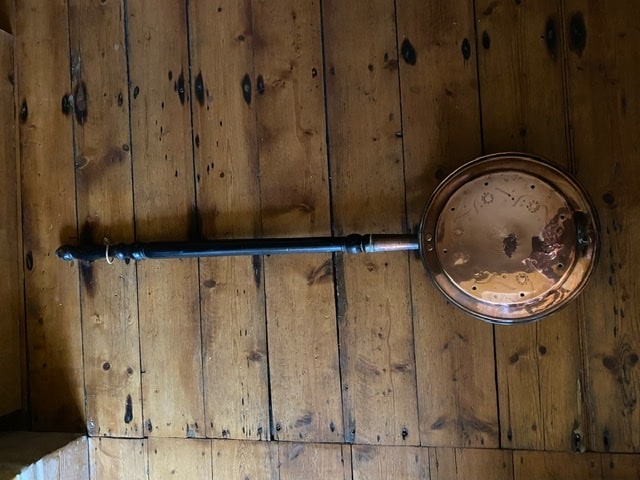 This is a Victorian/ Edwardian copper warming pan used in the days before we had hot water bottles and electric blankets! Current market value – £40/60
Submission 2: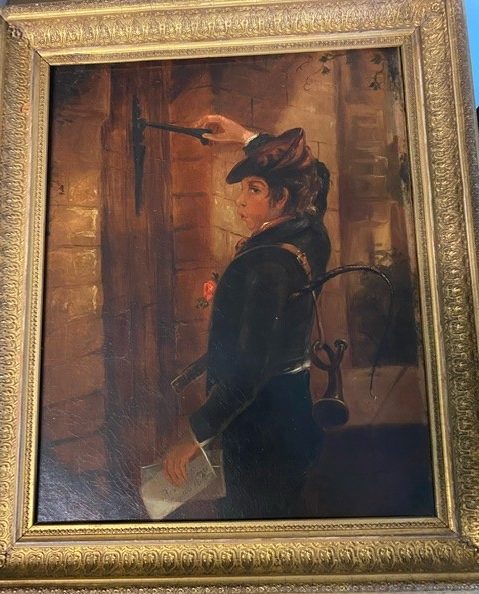 This is an unsigned framed giclee print or oleograph, which is a print textured to look like an oil painting. I cannot see a signature, but the subject is a young person delivering a message, dating from the mid 19th century. Current market value – £40/60
Submission 3: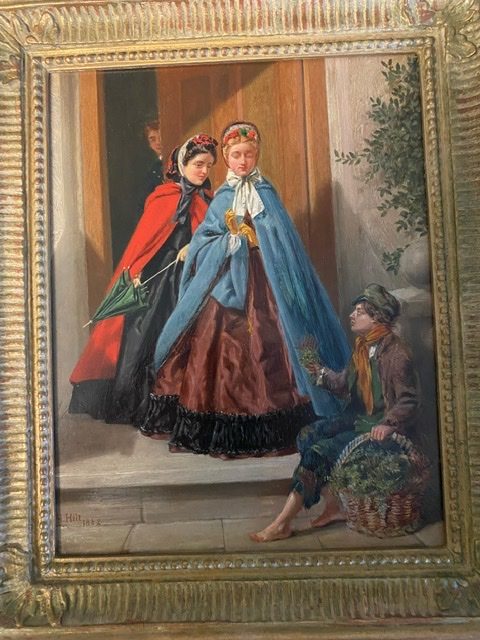 This is a popular giclee print or oleograph, which is a print textured to look like an oil painting. The painting is called The Flower Seller and it is by H. Hilt, originally painted in 1862. As a decorative print the current market value is £40/60
Submission 4: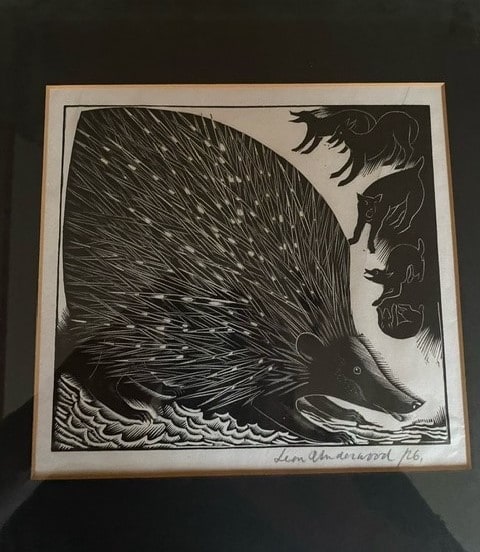 This is a framed limited-edition print by Leon Underwood of a hedgehog, numbered 26. The artist is a collectable British Artist, 1890-1975, and his works are exhibited in major museums. The print appears to be hand-signed and if so, the current market value is £150/200
Submission 5: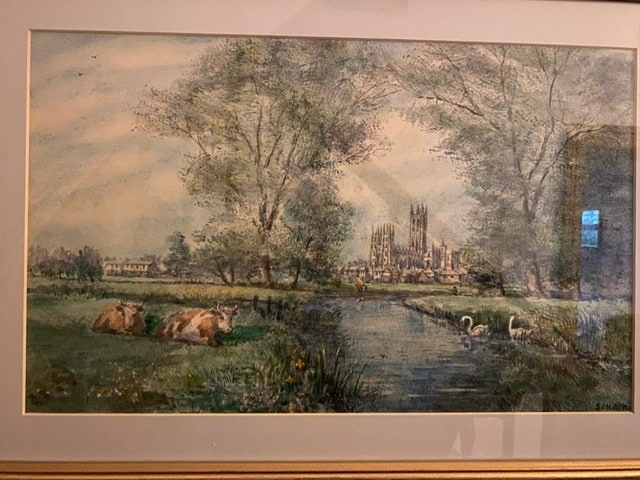 This is a framed print of a pastoral scene, unfortunately I cannot read the signature but as a decorative print the current market value is £30/50
Submission 6: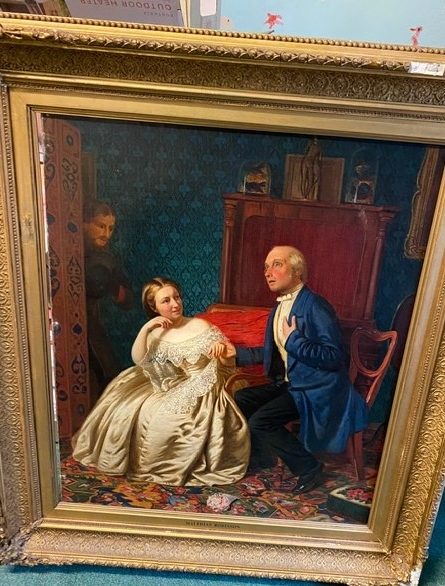 This is a framed giclee print of a very famous painting, The Proposal by Mathias Robinson. Current market value – £40/60
Submission 7: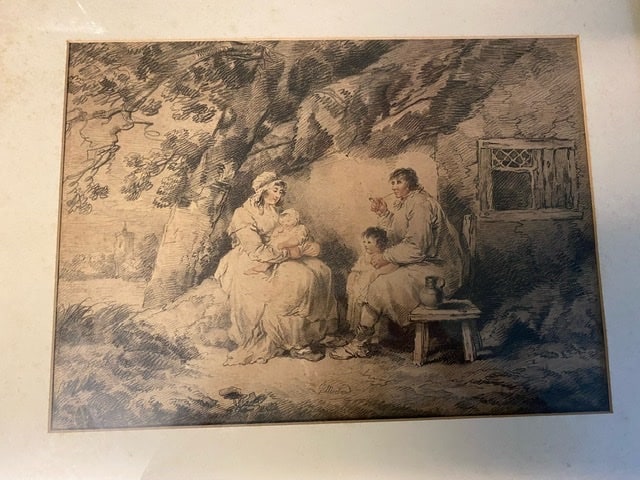 This is a framed print of an antique coloured engraving by G. Morland. Current market value – £40/60
Submission 8: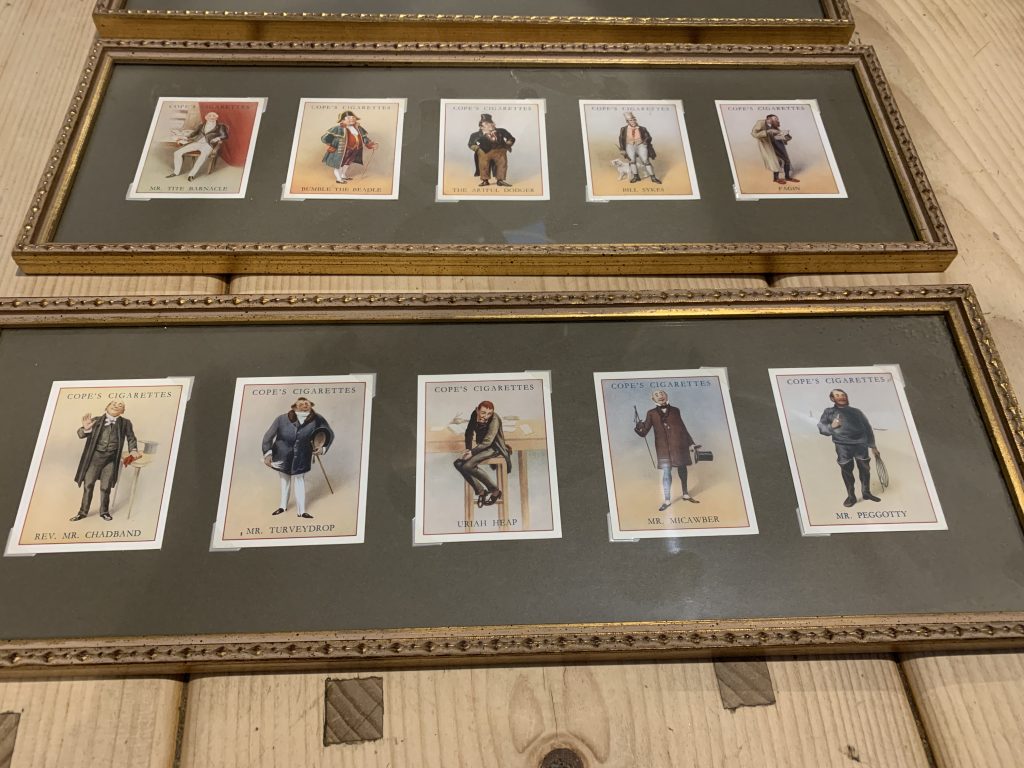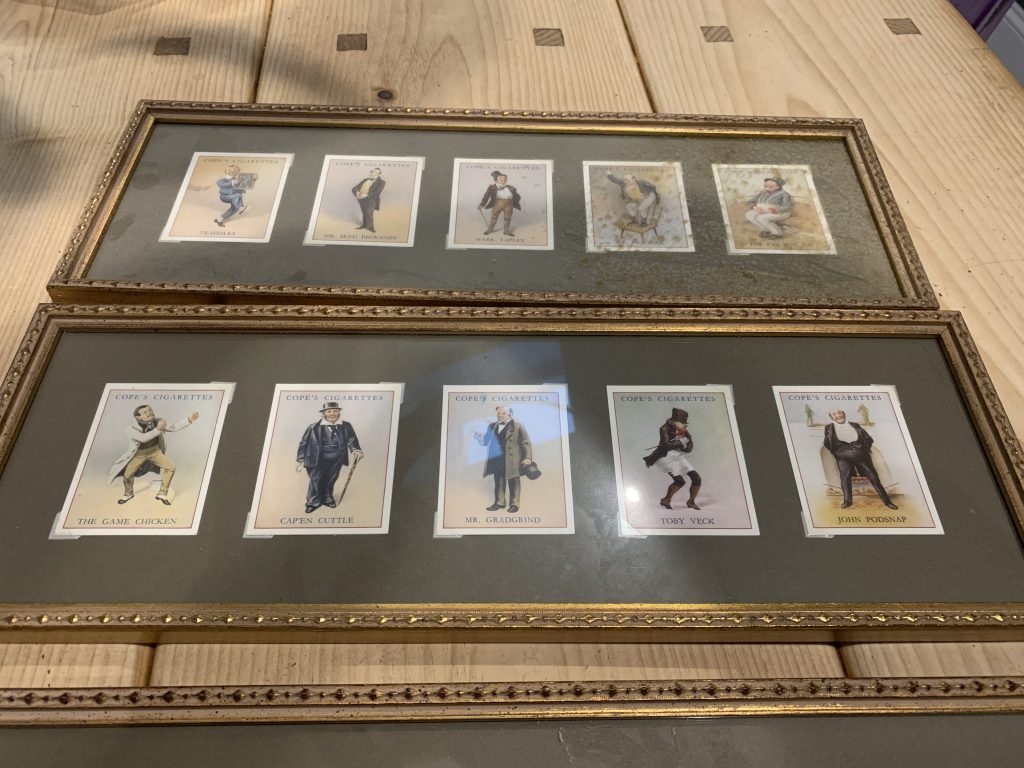 Four x mounted and framed Cope's Cigarette Cards of Charles Dickens characters. The full set was first published in 1939 and given free with packets of cigarettes. Current market value – £40/60
Submission 9: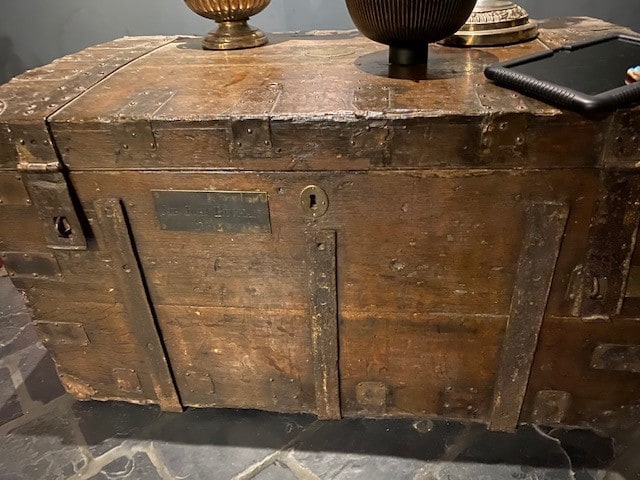 This is strong box used for storing silver items, probably in a very grand home circa mid-19th century. The label inside refers to a very famous silversmith Paul Storr so one can assume this once held some very precious silver treasures. Unfortunately, I think it is now empty! Despite the condition this is the sort of item that people still enjoy and use for storage or even as a coffee table. Current market value – £120/150
Submission 10: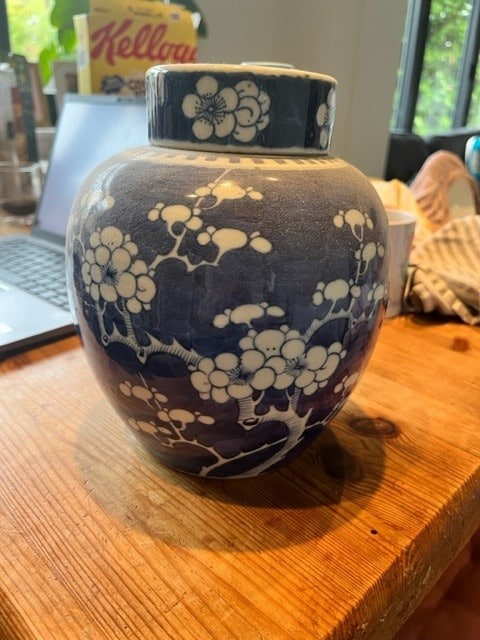 This is a Chinese prunus pattern ginger jar probably dating from the first half of the 20th century. This appears to be in good condition and this pattern is currently quite popular. Current market value – £50/80
Submission 11: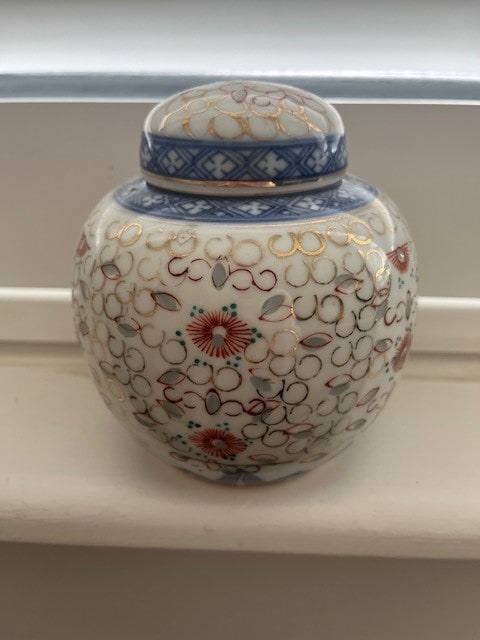 This is a smaller Chinese ginger jar and dates from the mid-20th century. It has a prunus pattern border around the bottom of the lid and the top of the jar, the body of the jar is decorated with enamel flowers and gilding. Current market value – £20/30
Submission 12: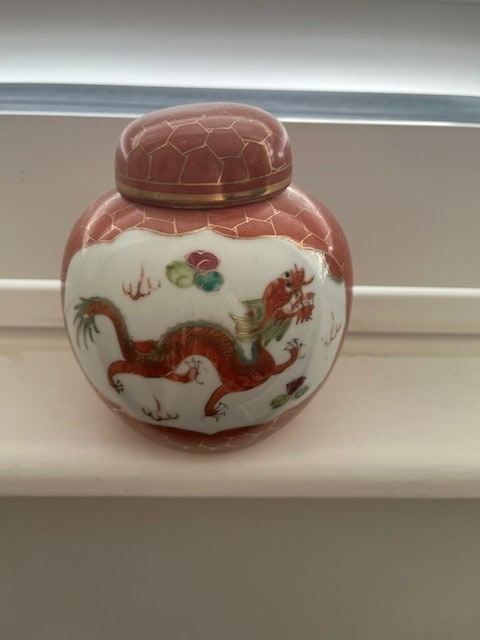 This is a small mid-20th century Chinese ginger jar decorated with a dragon. Current market value – £20/30
Submission 13: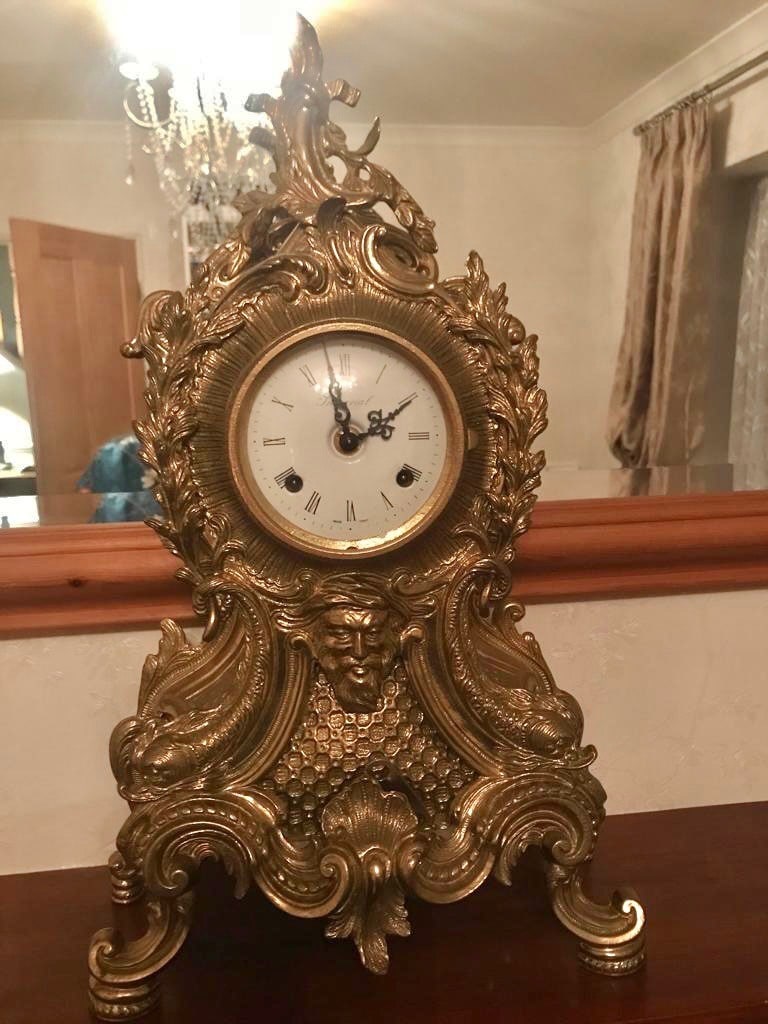 This appears to be a French Ormolu mantel clock dating from the end of the 19th century. The case is decorated with fish and possibly Neptune's face. The enamelled dial with roman numerals features two winding holes, one of which would be for a chime and the other to wind up the clock. It is in good condition and the current market value is £500/700