The Social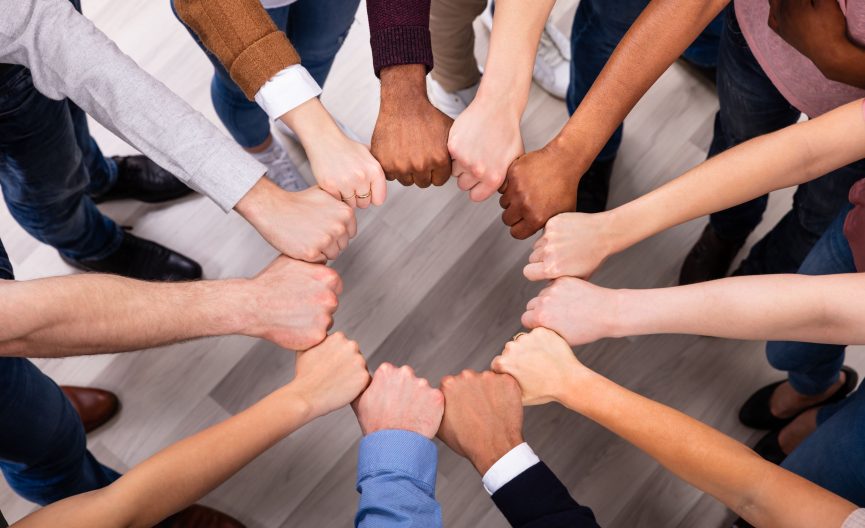 Here we focus on the ethical code by which we run the business, and our approach to all stakeholders including the communities in which we operate. We aim to take a fair approach, to build on our relationships and make a positive contribution with our interactions. Being a service-led business, our teams are at the heart of our operations and brand. The employee strand of our policy aims to demonstrate and build on the strong role that our teams play within the success of the company. It is important for us to be able to focus on developing and nurturing our teams. We very much see ourselves as part of the communities in which we operate, and we therefor aim to take a considerate approach from supporting local causes to minimizing any negative impact our operations may have or potentially have on our neighbours. We view CSR as a fundamental part of our social approach.
Our Customers
Data Protection: Keeping our customer and peoples' data secure is of the utmost importance to us as a business. Any personal data is held securely within our business software and we have rigorous controls in place to keep this secure. To demonstrate that we are continuing to seek ways to improve this and our other processes we hold an ISO accreditation.


Health & Safety: As well as ensuring that our facilities operate within the required Health & Safety regulations, our teams are equipped to give additional support wherever necessary, above and beyond that envisaged by legislation. Our store teams all have fire marshal training and are first aid trained. We have installed defibrillators in all our sites. These are registered with the NHS so that they can be accessed and used if there is a local emergency.


Covid Measures: Even in a pre-Covid world, Attic has always sought to give our customers the ability to manage their accounts online as much as possible. Whilst continuing to operate in accordance with the regulations during the pandemic, our teams have ensured that the facilities are kept as clean as possible for visiting customers whilst also encouraging customers to use online options such as virtual tours or video calls to keep the number of people on site at any one time at a minimum.
Our Suppliers
One area where we aim to make significant improvements is in our supplier selection. As we are now expanding this is of increased significance for us as a business. We are developing specific targets in areas such as making sure that we select ethical suppliers, understanding local supply options and those suppliers who are themselves taking a strong environmental and ethical stance in their own production and supply chains. We will also consider our own processes in selecting suppliers and reviewing these to ensure fairness.
Our People
Our people represent the Attic brand to our customers and for this reason have always been a core focus for the business. To date we have committed to, and implemented, several initiatives to support our staff but the development of the social element of our ESG policy has enabled us to identify further areas that we would like to explore. These include, but are not limited to, HR polices, well-being development and personal development opportunities such as volunteering in the local community. More details on these will follow but for now we can demonstrate steps we have taken in the areas below.
Fair Rewards: We have been an accredited London Living Wage employer since 2014, and as such we are committed to paying every member of our team the London Living Wage as a minimum. We also support the movement to drive awareness of this amongst other businesses.


Employee Equity Participation: We have in place staff performance incentive plans, including profit share plans and staff equity plans. These provide opportunities for our people to share in the success of the business in a fair way.


Structured Development Plans: We have implemented an on-boarding process for all new joiners to our store teams. This process means that anyone in our team has a thorough understanding of our business, values & culture and brand ethos before interacting with customers. The process then moves on to training on our specific sales processes. From there each employee will develop their own personal goals, aligned with their manager. This process means that all members of our team have a clear understanding of their role in the business, what they are aiming to achieve and how they will develop personally and professionally along the way.


Values & Culture: As we are a growing business, we want to ensure that we continue to have our customer focused approach across all members of the team and geographies. We have recently developed an aligned set of core values as a business wide team which every member identifies with and will act according to in their daily working lives. This is something that we will continue to evolve with feedback from the teams as our culture develops.


Support: As a people- focused business, we support our teams in every way we can. A responsible, ethical employer, we provide generous support structures for our staff as they journey through life's inevitable ups & downs. This stretches from access to free, confidential advice, support & counselling services, to coaching and career support as required.
Our Community
Local Employment: We aim to employ staff who live within the area local to the store in which they work. This has a number of benefits including minimising traffic, having a team that knows the local area in addition to supporting local employment.


Support of local causes: We aim to play a positive role in our local communities. This is often where our customers live, and we like to be able to lend our support to causes close to their hearts. We follow our customers' guidance as to the type of causes we should support and we have actively supported over 25 worthwhile causes to date, many of these on a regular and ongoing basis. We offer support either in cash, kind or with professional expertise & connections, depending on the specific need. Our customers are keen for us to support issues tackling poverty and supporting children in particular. We will continue to develop our activity in this area, looking to incorporate additional elements including volunteering where possible.