Most of us have had that feeling at some point – where we could do with just a little more space! When you've re-organised the cupboards umpteen times just trying to find space for that one extra thing – perhaps a present you were given, something you treated yourself to or even some new clothes or shoes. We all have things that we want to hold on to for one reason or another; perhaps you think you might need it in the future, something that you use but only once a year or even something with sentimental value. We can often find that an accumulation of these things can start to take over our homes and reduce the space we have for living. We don't often think of self storage as a solution however. In fact it's a very convenient one. At Attic we encourage our customers to think of their storage unit as an extension of their own home, to come and go whenever they please, 24 hours a day. It's a great solution to make room for the things you love
Our new TV advert features a lady preparing to redecorate a room in her home. By clearing out the room before she is free to explore all the possibilities that the room has before turning it into exactly what she wants. Using an Attic storage unit enables her to make room for the things she loves.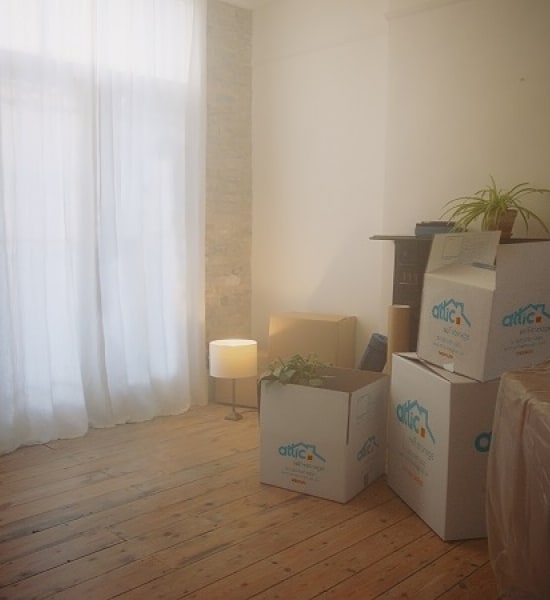 Have a look for yourself herehttps://www.youtube.com/embed/h-whPEFFwuw
We hope you enjoyed it. If you'd like to find out a little more about self storage and how it could help you to make room for the things you love then give us a call. Our friendly team will be happy to answer any questions you have, take you on a virtual or live tour of the store and even help you find a unit that's perfect for you. Find your nearest store here.
Or perhaps the ad made you think of a friend, colleague or family member who is always struggling for space, perhaps even your business. If so – why not share the link to our ad or this article and help them find an easy solution.
Whether you're looking to de-clutter, re-decorate, change the use of a room, create a nursery or renovate your house, putting your things in a storage unit is simple, convenient and will give you room to carry out your change. Make room for the things you love.