Update: This campaign has now ended. A big thank you to everyone who made a donation.
This September we will be running a weekly toy collection service in London to encourage families across the capital to donate their unwanted toys to children in need.
With the new school term starting this month, there will be thousands of pre-loved toys that children may have outgrown during the summer holidays; and with 38 per cent* of children in the capital living in relative poverty, we are encouraging Londoners to dig deep and help old toys find a new home with the children who need them most.
To make it as easy as possible to donate, we are setting up free weekly collections, as well as designated drop-off points at our four sites in Harrow, Bow, Marylebone and Kings Cross.
You're welcome to donate a maximum number of 4 bags or boxes per household.
Collection Dates
Bow – 8th September 2021 between 9:00 – 15:00
King's Cross – 15th September 2021 between 9:00 – 15:00
Marylebone – 22nd September 2021 between 9:00 – 15:00
Harrow– 29th September 2021 between 9:00 – 15:00
Drop-off points
Bow – 500 Wick Lane, Bow, London ,E3 2TB
King's Cross – 270-276 York Way, Kings Cross, London, N7 9PQ
Marylebone – Rossmore Court, Park Road, Marylebone, London, NW1 6XX
Harrow – 164 Honeypot Lane, Harrow, Edgware, HA7 1EE
Please make sure to drop off your toys to a member of staff during our office hours:
Monday – Friday 8:30 – 18:30
Saturday 9:30 – 18:30
Sunday 10:00 – 16:00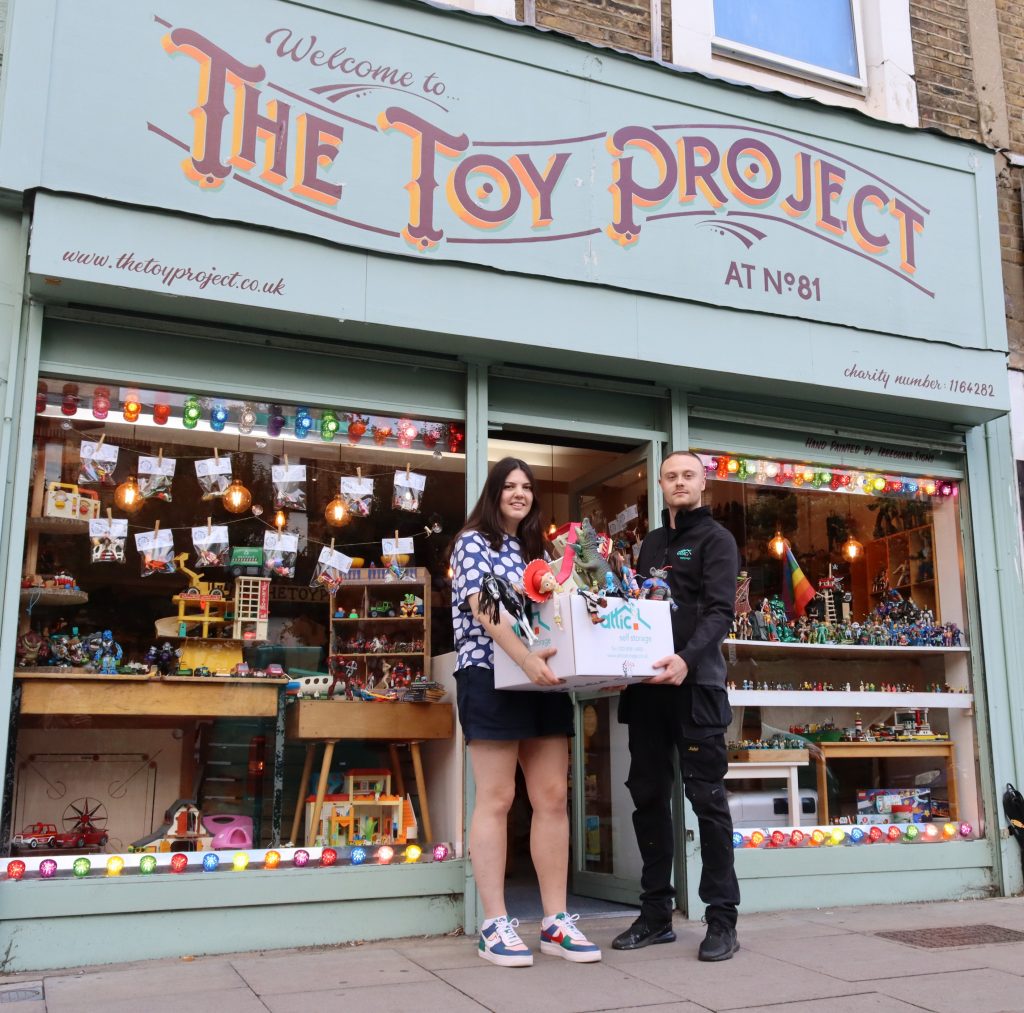 Attic actively supports a number of local charities all year round, this time we will be donating all items to children's charity The Toy Project, based in Archway, North London.
Founded by Jane Garfield in 2013, the charity has played a vital role in helping local families get the support they need during the pandemic. Over the past year, The Toy Project delivered toys to hospital wards, children of NHS workers, children with families shielding at home and families living in hostels. The charity also continues to raise money and send donations further afield, including India, Africa and the Caribbean, and has already impacted the lives of so many children.
Attic and The Toy Project are accepting all toy donations with the exception of cuddly toys, board games and toy guns. On the other hand, Lego, PlayMobil, Barbie dolls and fancy dress clothes are on the most wanted list.
Please consider donating your unwanted toys to children in need by booking a collection or dropping by one of our stores.