STUDENT STORAGE OR STORAGE FOR STUDENTS?
Whichever way you look at it, whatever you want to call it, if you're at College, Uni, Academy or Night School in London, Attic Self Storage can improve your quality of life, studying and breathing space. Whether you're living on or off campus, you'll learn that you don't get much room for your grant money these days.
A storage space at one of our local branches provides students with a safe, secure place to leave books, clothes, sports equipment and any remnants of their childhood that they don't want their flatmates to see.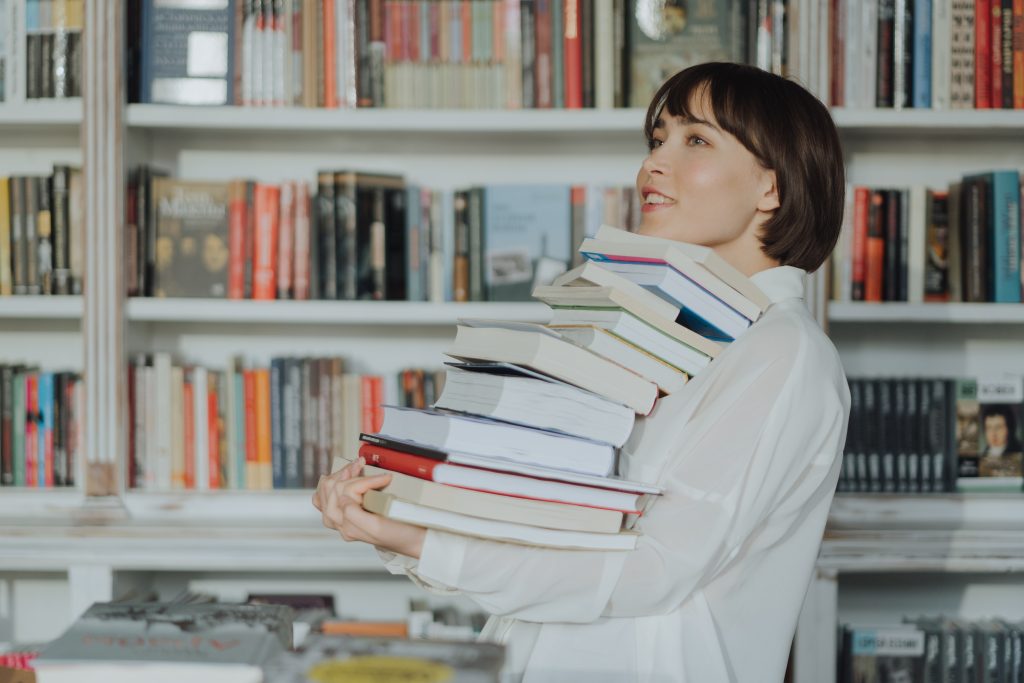 THE ROYAL BANK OF MUM AND DAD
More and more parents are claiming their offspring's vacant bedrooms back, once they move away from home. Empty Nesters can be ruthless once you abandon them and their washing machines.
Before you know it, your old cave of depravity has been converted into Mum's yoga room, Dad's research lab or luxury living quarters for Rogerio the lodger from Lombardy.
TAKE YOUR MEMORIES WITH YOU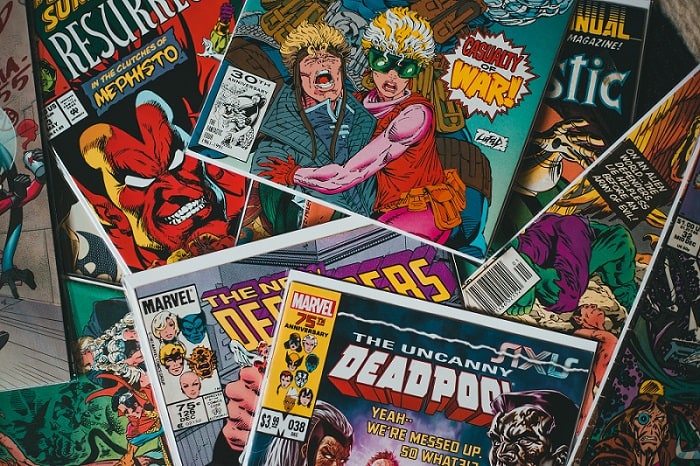 Don't leave your precious memorabilia behind. Attic Self Storage can provide long or short term storage for students who wish to preserve the trappings of their teenage years.
We're a safe haven for priceless collections of Spiderman, Catwoman and Watchmen comics, PlayStation and Nintendo consoles, VR headsets, K-pop posters, trainers, records, games, books, hats, dresses, diaries, manuals and placards from the last protest you went on before they banned protesting.
FLAT MATES, HOUSE MATES, GREAT RATES
If you're sharing accommodation with a bunch of loud, noisy, messy, obnoxious, constantly squabbling party animals – congratulations. You've had a result. You could be living with Sir Bufton-Tufton's spoilt nephew and have to suffer endless nights of homemade cordial, lettuce and poetry.
However, when you do want to escape your fellow students and get down to some serious study, your nearest Attic Self Storage is a great place to find sanctuary – each one's a centre of learning waiting to be discovered.
Keep your heavy reference books in a secure lockable unit, do your revision in reception, or slump down at one of our air-conditioned wi-fi enabled work space pods and trawl the internet for somebody else's thesis essay that you can plagiarise, whilst enjoying tea, coffee and an ergonomically designed chair.
THE LIFE OF A STUDENT
Apart from partying 24-hours a day, 7 days a week, each and every term, forward looking students will also make plans for their summer and xmas holidays. Whether you need to move all your clothes and furniture out of your digs to save on the rent, or to oblige the landlord, Attic Self Storage has the right sized unit to fit the most chaotic of student lifestyles.
When the SU bar finally shuts, just remember Attic never does.
So even if it's 3am on a Wednesday morning and you need to get a text book for a long overdue assignment, or you're desperate to retrieve your bongo drums at 8pm on a Sunday night, we are always open for students, no matter how random your timekeeping is. 24/7, 365 days a year, whatever time you finally wake up. We understand. Afterall, we were students ourselves not so long ago.
YURT, TEEPEE OR TWO-PERSON TENT
Remember, beyond learning stuff, student life is about meeting people, making friends, building bridges, and going on last minute camping weekends in the mud. When Festival Season arrives, it's time to drag your student backside around as many outdoor events as you can manage, with or without your juggling skittles.
Whether you're into glamping in a Cath Kidston kitten-patterned teepee, or luxuriating in an 8-person waterproof family tunnel tent with integral groundsheet, Attic Self Storage is a fine place to establish base camp.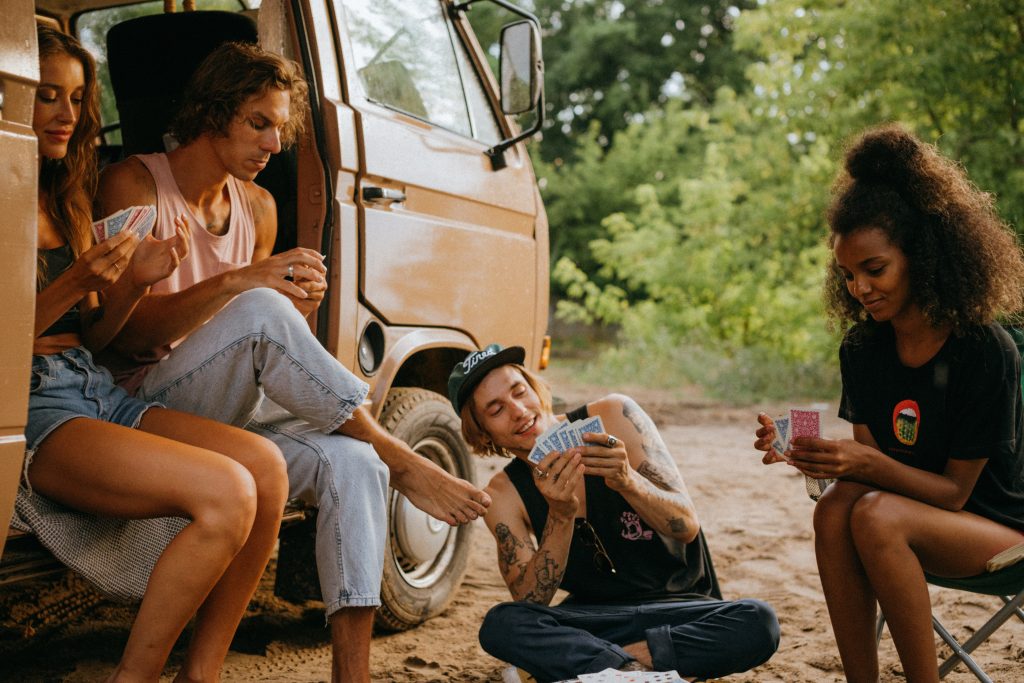 Apart from being somewhere to stockpile toilet rolls, frisbees and essential Ray Mears Bushcraft equipment, we can keep your pots, pans, primus and BBQ units safe and dry all year long.
STUDENT MENU SUGGESTION
You can't store food items at Attic unless they're fully sealed, bottled, canned or non-perishable. This shouldn't affect you as a student, if you're embracing student life properly.
Let's face it, the only things you need to stockpile are bags of crisps, sweets and peanuts; tins of beans, corned beef and tuna; pasta, pot noodles, pound shop Pringles; bottles of cider, growlers of real ale, crates of wine, and an endless supply of Red Bull so you can stay awake during lectures.
And now, as part of Module One of your student storage study programme, here's a summary of The Attic Self Storage Student Guide to London's Educational Establishments:
LONDON SCHOOL OF ECONOMICS
If you're studying economics or business at The LSE, we're sure you will analyse the ups and downs of the property market and, using your razor-sharp powers of deduction, conclude that there is a positive fiscal advantage to storing your bulky possessions and most valuable heirlooms at your nearest Attic Self Storage branch (Attic Marylebone or Attic King's Cross are closest to Lincoln's Inn Fields).
Should you be planning to write a swift 20,000 word dissertation on the growth of self storage facilities in London, we're happy to discuss our own success story with students, or provide you with a tasty case study or two. Please contact Fred for details of any forthcoming tutorials.
HARROW SCHOOL, HARROW SUCCESS
Rich and smart enough to go to Harrow? Then you'll already know why storing your most valuable items at Attic's Harrow branch is what future leaders of industry would do.
THE ART OF STORAGE
If you're an art, design or fashion student, you'll always find a warm welcome at Attic, regardless of your hair, clothes or piercings. We can provide you with a well-lit space to store canvasses, paints, fabric rolls, raw marble, chisels, blow torches, scalpels, sculptures, sewing machines, spray cans, air brushes, tattoo guns and conceptual laser cannons.
Unlike Toulouse-Lautrec, budding artists will never be caught short at Attic. We provide clean, fresh, regularly sanitised toilet facilities which we'd encourage you to use whenever you feel the urge. Art students are reminded that we don't allow tagging, spraying or graffiti on our shiny hand basins and beautifully-tiled walls, even if you have just thought of the wittiest line in the history of toilet art ever.
If you really have a passion for street art and think you might be London's answer to Bristol's Banksy, we recommend you visit our Market Road Gallery – a huge wall of ever-changing murals, which graces the rear elevation of Attic King's Cross in York Way.
Sign up online and try your street art out on a real street. Put your brush, roller or spray can where your mouth is. Get your paint across.
UAL AND YOU
Or go one better and go to Central St Martins – just down the road from our King's Cross store – in Granary Square, where they can help you refine your artistic skills even further. These are the folk who helped us put our wall of art together in the first place, so we have a soft spot for students and tutors from their campus.
THE SOUND OF MUSIC IN MARYLEBONE
The Royal Academy of Music has been standing proudly on the air-and-sound-polluted Marylebone Road since it was founded in 1822. Happily, its illustrious front doors are just a brief walk from our high-tech underground storage facility which sits on the edge of Regent's Park.
With the aid of a rubber-wheeled trolley, Attic Marylebone is the perfect venue for your drum kit, double bass, piano, cello, tuba, slide trombone, harp, xylophone or synthesizer. Sunday morning band practice by arrangement with the manager.
UCH, UCL & THE UNIVERSITY OF LONDON
Just up the road from our Marylebone store, south of the Euston Road, lies the sprawling complex of University College London (for student doctors, nurses and brain surgeons) and The University of London which includes Birkbeck (for students of the night), SOAS (for students of languages, law and all things legal), The Royal Academy of Dramatic Art (for students of acting and YouTube Influencing).
This is also the campus to come to if you aim to specialise in Cell & Developmental Biology, Statistical Science, Biomedical Sciences, Archeology, Egyptology, Zoology, Engineering, Hygiene and Tropical Medicine, or, like every keyboard warrior on Twitter for the past two years, Epidemiology and Public Health.
OUR NEW BUILD AT BECKTON
Architectural students will be delighted to learn that all our new storage facilities are being built with the most cutting edge technology at their heart. Green walls, wild flower gardens, heavy duty hydraulic lifts, electric charging points, movement responsive eco lighting, pin-entry security systems and full CCTV coverage of every angle.
THE UNIVERSITY OF EAST LONDON
Just a short way from our newest, most ambitious Attic in Beckton is the Canary Wharf campus of the University of East London. So if you're thinking of going there, and you need storage nearby, you know where to find us.
WHEN WILL STUDENTS LEARN?
For professional advice about self storage, a virtual reality store tour, cheeky storage hacks, crib sheets, cheats, information, help, guidance and answers to all your burning student storage questions, you know where to come: Attic Self Storage.
But don't take our word for it. Show due diligence and do your own independent research. You'll see how well Attic Self Storage ranks for customer satisfaction if you check Google, Trustpilot and, of course, FEEFO. Our average customer rating is 4.9% out of 5.
And you don't need to be a student of rocket propulsion technology to know that's way above average.
Make sure your life in further education turns out to be the same. Good luck with your studies!