From renting storage units to finding storage facilities close to your home, this guide is all you need to get started.
We know that self-storage is one of those things that many people are not too familiar with. Sure, you may have heard it mentioned by friends or family, or come across a building when on the way to somewhere, but have you ever asked yourself what's involved or wondered what goes inside, or what on earth people store in there? If so, you've come to the right place – our ultimate guide to self-storage will answer all your questions and lots more besides!
What is self-storage?
Self-storage facilities rent out storage spaces, also known as storage units to tenants, for business or domestic use, either on a short-term or long-term basis depending on their needs.
What are the uses of self-storage?
There are various reasons why people use self-storage – these can be broadly grouped under business or personal storage.
The most common reasons for using personal storage are: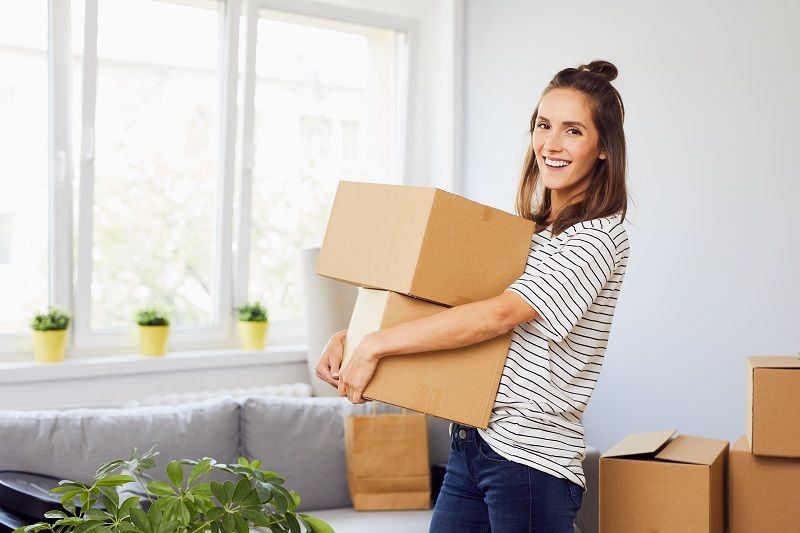 Moving homes can be extremely stressful, however, renting out a storage unit to cover the moving period can help reduce some of your stress. Having the storage space provides you with complete flexibility, peace and a sense of calm – as opposed to being pushed around as and when the moving chain dictates. This can even make your home seem more spacious, less cluttered and easier to sell.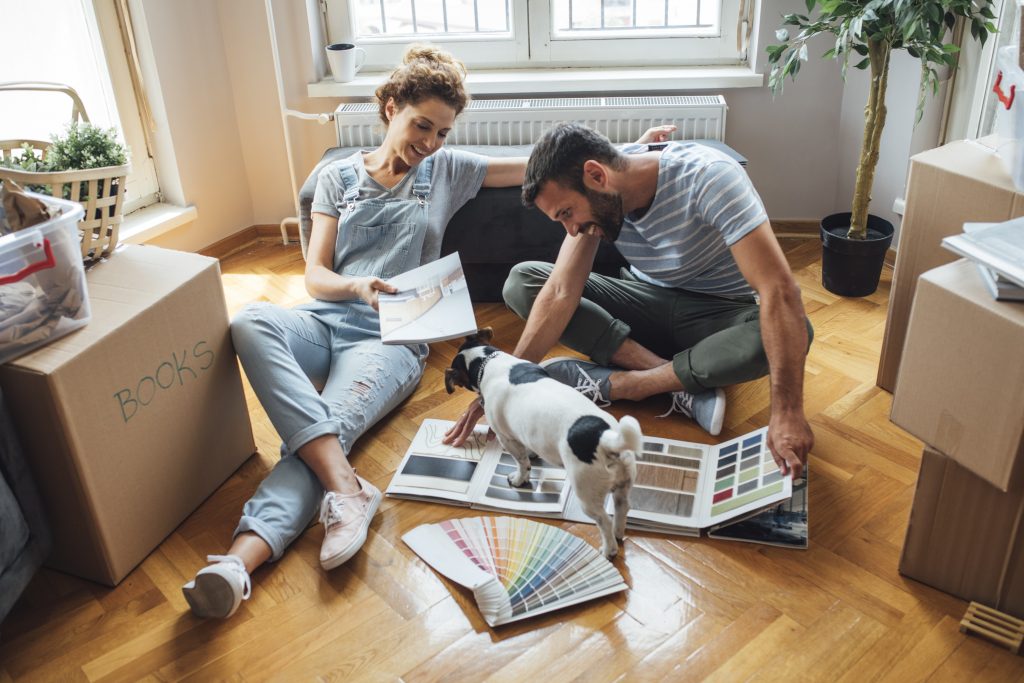 Renting a self-storage unit can often make life simpler by providing that extra space and flexibility just when you need it. To create some extra space for some home renovations, to make space for a new family member or to finally declutter your life – these are just a few reasons why you might need to create a little bit more space in your home.
Various events in life could require using storage such as welcoming a new family member, relatives coming to stay or dealing with a loss.
The most common reasons for using business storage are: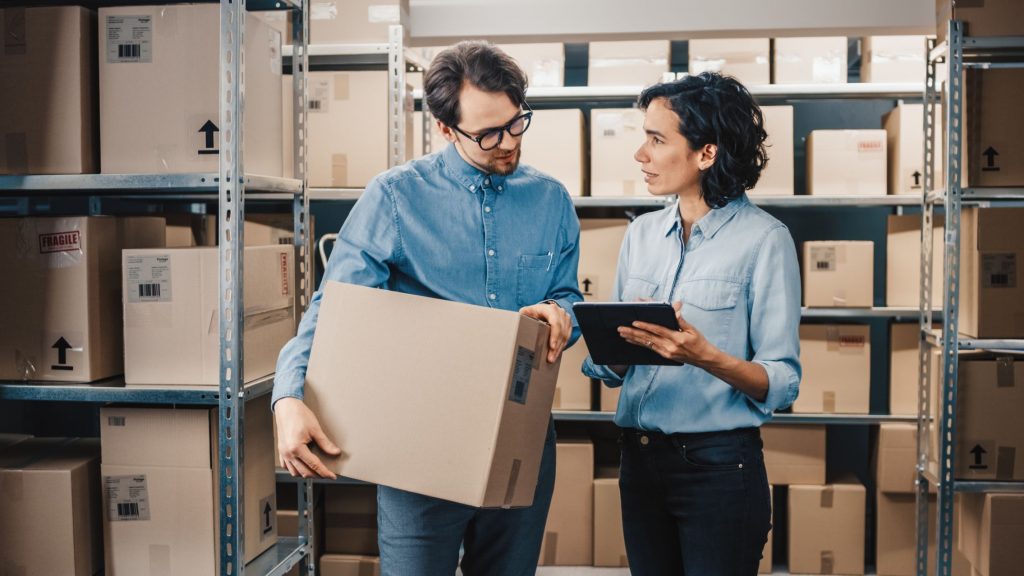 Businesses that benefit from purchasing stock in large quantities require a secure place to store the bulk deliveries. Shared warehousing can be an option but it doesn't always have the critical services that you need to make your business run smoothly. You need to consider things such as how frequently you can access your stock, whether there is space for you to work alongside it – preparing customer orders for dispatch for example. Also, is there the flexibility to increase or decrease your space as you need? Quite often, larger shared warehouses have restrictions in place that can hinder the running of your business.
When it comes to moving a business, it's not only your possessions you need to think of, but any company equipment, IT, office fixtures and fittings and your staff, and that's in addition to providing a continuous, uninterrupted service for your customers. Whichever way you look at it, there is a lot of planning involved. It may very well be worth considering using business storage as a tool to help with a smooth move.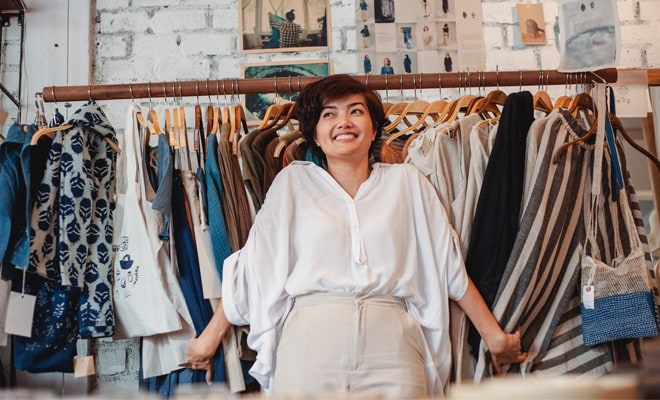 Over 70% of all new businesses in the UK start from home. With the growth of these enterprises, it can be very common for entrepreneurs to outgrow their homes and at this point self-storage is an ideal interim step to get extra space instantly.
What is the difference between Self-storage vs Container Storage?
Container storage is generally located on outdoor sites in more rural locations such as warehouses or secure compounds offering shipping containers that people can rent to store their items. As there are no extra overheads involved, container storage companies are able to offer pretty cheap storage solutions. However, you may need to compromise on security, customer service, 24/7 access, office spaces, a wider range of unit sizes to choose from, etc.
What are the factors to consider when choosing your self-storage company?
Before committing to a contract for a storage unit, make sure you have considered all the factors related to your storage needs. Don't worry, there's nothing to be stressed about, here are the important things you need to keep in mind while choosing your storage provider:
Types of storage and storage sizing options:
The best way to determine the right storage unit for yourself is to assess what you will be using it for – for example a business who needs to store their documents will need a very different storage solution to someone looking to rent a unit to help ease out their home moving process. Their storage units will mainly differ in terms of size – we have a handy storage space calculator that can help with this. It will help you to estimate how many things you can fit into each unit size on the basis of a typical fill, the space the things occupy at the moment or car/van size.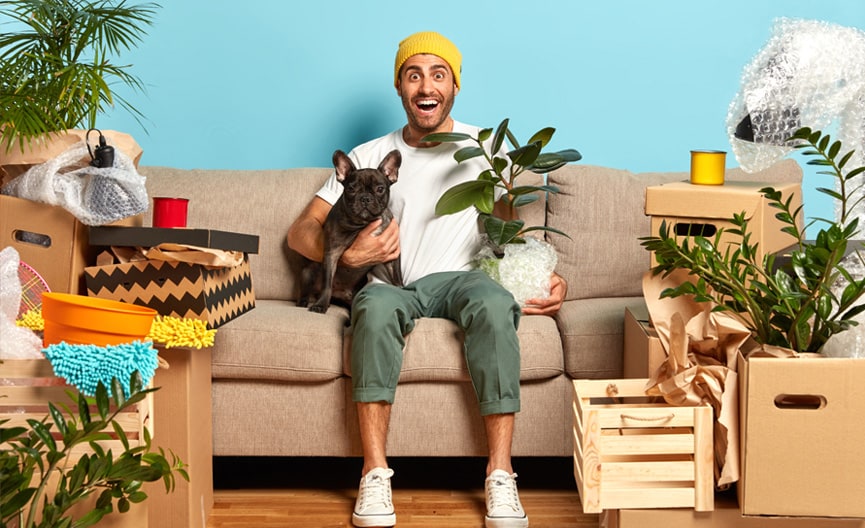 At Attic Self-storage we offer a range of different sized units from 10 sq ft to 500 sq ft offering our customers with units that perfectly suit their needs – as the last thing you want is to be paying for a larger unit than you require or realising you've run out of storage space. With the flexibility we offer you can increase or reduce the size of your storage space, at any time.
Choosing the right location is critical when it comes to picking a self-storage provider, as you don't want to be lugging all your items to and fro from a storage site that is miles and miles away. It would also be worthwhile reviewing the travel links to make sure they are convenient for you. We currently have sites in Harrow, Bow, Marylebone and King's Cross with our 5th store scheduled to open this summer in Beckton. Additionally, all our sites are easy to reach with bus stops and train stations in close proximity.
If you prefer driving to your unit, you will be glad to learn that all our stores are outside the congestion charging zone. Need help finding an Attic Self-storage facility near you? Enter your postcode into our location finder and select the location that is ideal for you. This might be one that is close to your work, home or business, depending on when you want to access your things. Select the location you prefer and this will take you to our quote request tool.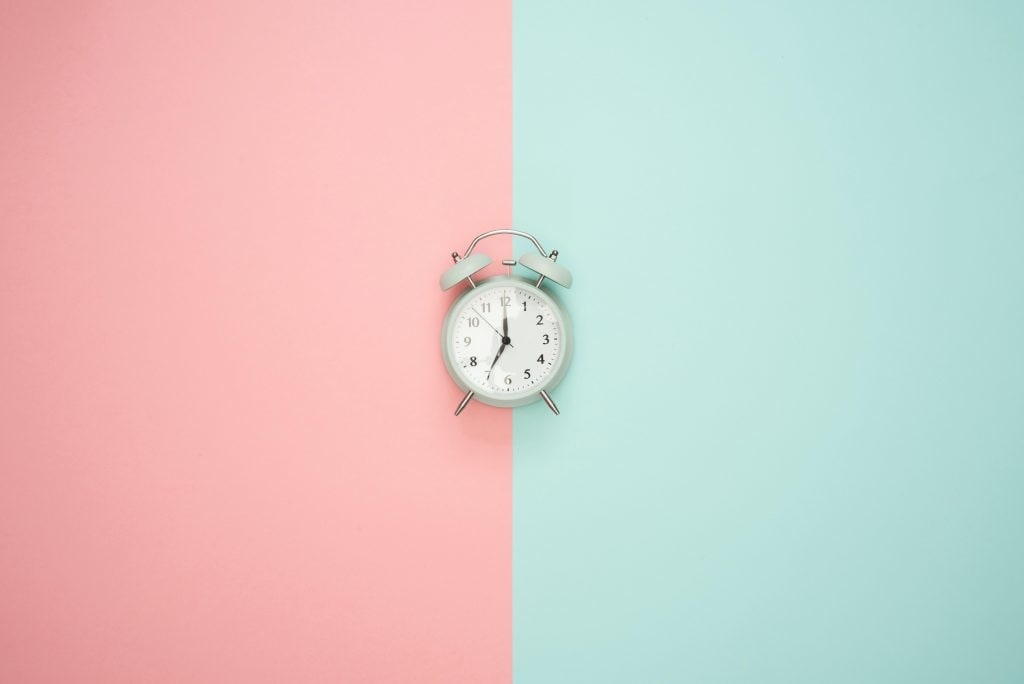 It is crucial to consider how often and at what times you are likely to need to access your container, because this will potentially dictate which provider you go with. Some self-storage facilities have standard operating hours while others offer 24 hour access (mostly at an additional cost). At Attic we like our customers to view their unit as an extension of their own home. Therefore we offer complimentary 24 hour access, 7 days a week. Additionally, all our sites are well lit to ensure our customers feel safe visiting their units at any time of the day or night.
You have calculated the ideal size unit and picked the perfect location with access times that suit you, what next? Well, you want to be assured that your things are safe, secure and will remain in the same condition they were in when you put them into storage. Therefore it is important to review how secure the shortlisted storage companies are. All Attic's units are built from galvanised steel and are fitted with doors with secure steel hinges. The units in Bow and Kings Cross are fitted with individual unit alarms and individual lock mechanisms so that you can fit your own padlock whilst our units at Marylebone and Harrow all have electronic, app-controlled locks offering ultimate security.
Additionally, our sites all have fully secure perimeter fencing and are protected with remotely monitored CCTV and motion sensors. On top of that, access to the site is by a unique PIN code which also controls the alarm on your unit.
What better assurance than to hear from past and existing customers about their experience? We recommend taking some time to read through online reviews on Google, Trustpilot and Feefo before locking yourself into a contract with storage provider.
It is worthwhile reviewing what other amenities the self-storage company of your choice provides and to ensure you are getting the most out of your rent. Here are examples of additional features we offer at Attic Self-storage in order to provide our customers great value:
Award Winning Customer Service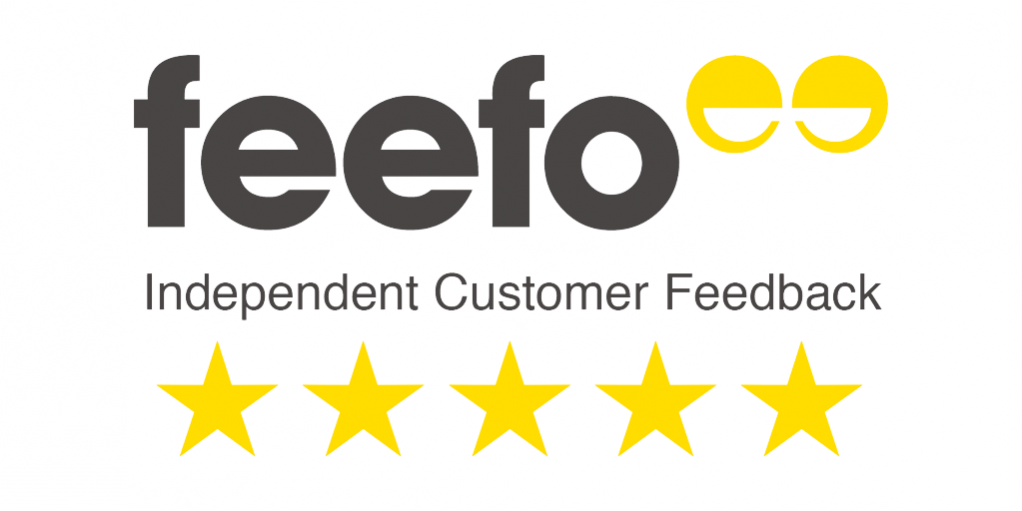 Our teams aim to make sure our customers have extremely positive experiences. We have numerous industry awards as a result of this.
Virtual Reality Store Tours
We understand that many people are unfamiliar with self-storage facilities but also that it's not always possible to find time to come and visit us in person. For this reason we have developed our Virtual Reality tours so that you can have a look around our facilities at your leisure. You can view these either using a VR headset or on a computer or mobile.
Rather than coming into the store with proof of identification and needing to sign a manual contract with Attic Self Storage, you can do all of this online from your own home. This means that should you choose to move into your unit yourself, then you can do this directly without needing to spend time doing this in-store when you'd rather be moving in. The process is quick and simple and should you have any issues then our teams are always on hand to help.
Discounted Packaging Material
Providing storage space is only part of the solution. We offer discounts on our range of packaging materials to our storage customers.
Electric Vehicle Charging Points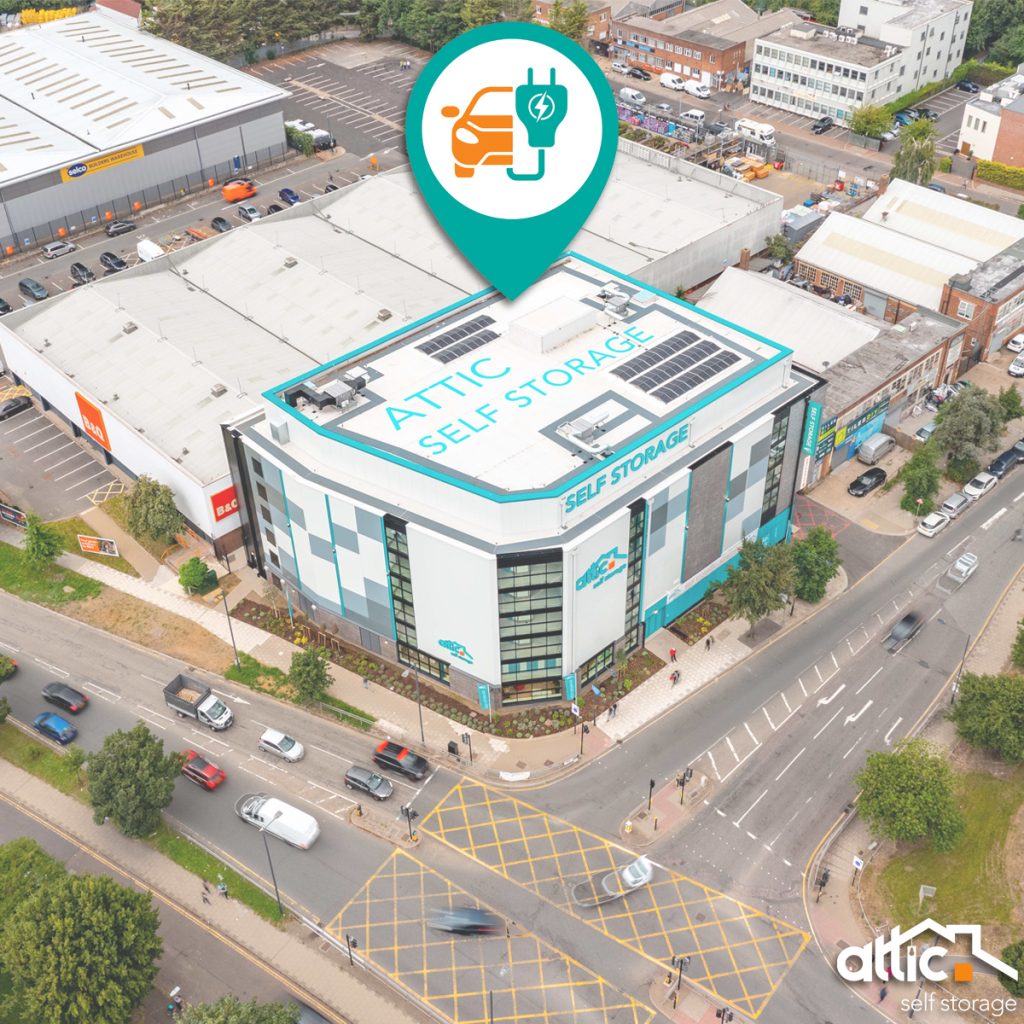 To support and encourage the use of electric vehicles, we provide free vehicle charging points at all of our sites. We believe that by providing these, we are helping to drive awareness and uptake of electric vehicles, benefitting local air quality and the wider environment.
Our facilities have the latest early fire detection warning systems that guarantee that alarms and our response protocol are triggered as soon as possible.
Flexible Contracts With No Minimum Stay
You can extend or reduce your stay, or increase or reduce the size of your storage space, at any time. We will always do our best to accommodate your requests and make sure that you have the space you need for as long or as little as you need it!
If you decide you need to move out sooner than you anticipated – don't worry, we will refund your payment for any days that you do not use your unit when you move out. We don't believe that you should have to pay for something that you no longer need! We do however ask that you give us a month's notice, just like renting a flat.
Loading & Unloading Spaces: Parking is hard to come by, especially in London – all our sites have free spaces for unloading and loading, equipped with trolleys.
Sustainable & Ethical Storage
And last but not the least, consider choosing to store with a self-storage company that cares about the environment, it's employees and the local communities they operate in.
At Attic Self-storage we have developed, and continue to evolve, our own Environmental, Social & Governance (ESG) policy. The aim is to help us keep a perspective on things that are important to the wider context in which we operate such as sustainability, our environmental impact and the communities and people in the locations where we operate. Having an ESG policy enables us to demonstrate that we are a responsible company, measure our improvements, hold ourselves accountable for our actions and strive towards continuous improvement.
For us, this covers both the local environment in terms of our impact on our local community (including aspects such as the visual appearance of our buildings, health & safety and our impact on the macro environment) as well as factors such as electricity consumption, water consumption and long-term sustainability. We believe that we can help to drive change in wider society by taking a strong and honest approach towards our local environment which will then impact on the wider environment. Learn more about what we do here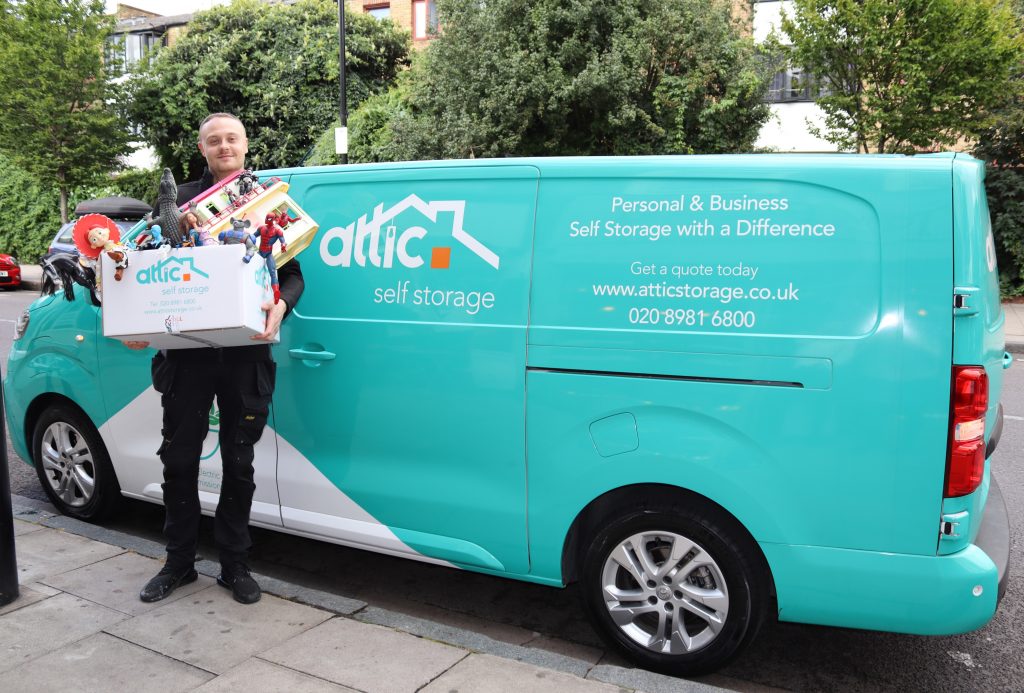 Here we focus on the ethical code by which we run the business, and our approach to all stakeholders including the communities in which we operate. We aim to take a fair approach, to build on our relationships and make a positive contribution with our interactions. Being a service-led business, our teams are at the heart of our operations and brand. The employee strand of our policy aims to demonstrate and build on the strong role that our teams play within the success of the company. It is important for us to be able to focus on developing and nurturing our teams. We very much see ourselves as part of the communities in which we operate, and we therefore aim to take a considerate approach from supporting local causes to minimising any negative impact our operations may have or potentially have on our neighbours. We view CSR as a fundamental part of our social approach. Learn more about the Social aspect of our ESG policy here
Governance is the means by which we set targets, monitor and improve our performance. We have robust processes in place and are continuing to add to these to enable us to effectively track performance as well as to ensure that we are making continuous improvements. It is our expectation that these processes and measurements will continue to evolve as the company develops and grows. We are aiming to achieve alignment in the approach and values of all employees and the way in which we carry out our roles. We have more work to do in this area but we already have strong processes in place in relation to the running of our stores. Learn more about our policy here
The Self-storage Process: Plan Your Move
Woohoo! If you're still reading means you have narrowed down your list of self-storage providers and have contacted the one that best suits you and reserved your unit. What next?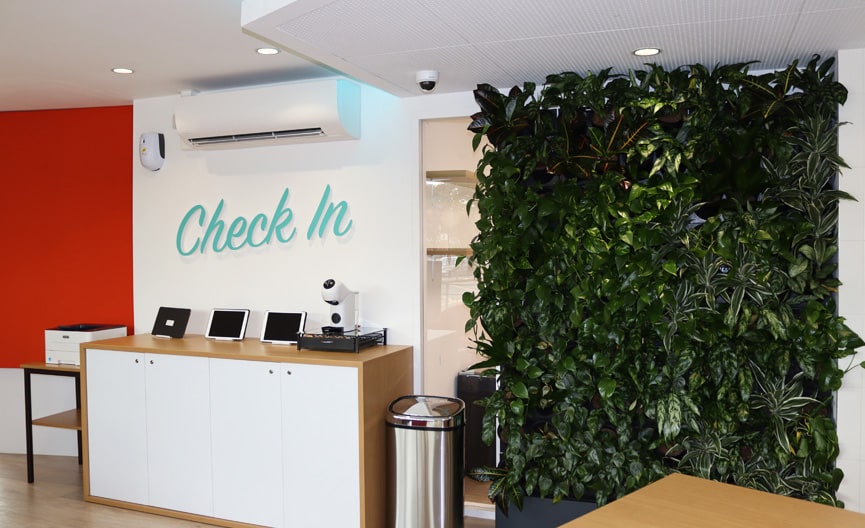 The check-in process will usually require you to provide some form of ID, select the right level of insurance cover, read and sign your contract, and set up your payment method. At Attic all of this can be done online, at whatever time suits you before you move in.
Pack Up:
– Create a packing plan which should include an inventory list of everything that needs to go into storage along with the packaging material and supplies that you will need to ensure they are secure, minimising any potential damage.
– The quality of cardboard boxes you use to store your stuff will make a huge difference. If you decide to use second-hand boxes, make sure they are 100% dry, strong and sturdy to ensure a hassle-free move-in and storing experience.
– Using second hand boxes is cost effective and great for short-term storage. However, if you plan to rent a storage unit for a long-term period, it will pay-off to purchase new ones. We sell a range of durable boxes and packaging materials in store and offer our customers a discount too.
– A great way to help you maximise the vertical storage space in your unit is to use boxes of similar sizes so that they stack uniformly and high, one on top of the other.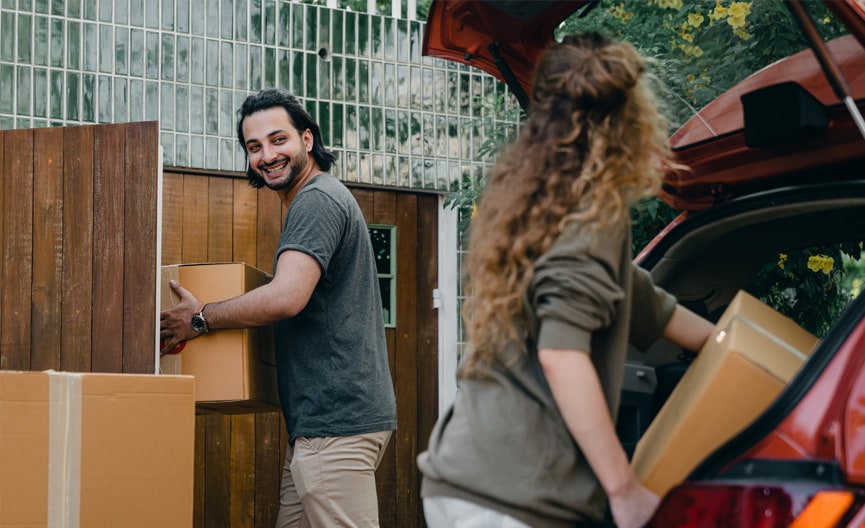 To make the move-in process as simple as possible, it's important to plan in advance how you're going to transport all your belongings to your storage facility on move-in day.
You could rent a van or lorry depending on the amount of stuff you have. However, we do understand that for many people the thought of driving in London can be pretty daunting, let alone if you need to drive something much bigger than you are used to. Also, bear in mind that you will also need to put down a deposit, provide your driving licence, prove you're over 25 and collect and return the van all within a strict deadline. If you prefer to carry out the move yourself then we can help to arrange van hire should you need this.
Hiring someone with a van to manage the whole move is a popular option for our customers. This is so convenient – all you need to do is pack! Our friendly team will be happy to help organise any transport that you need for your move-in day. Once we understand your requirements, we will obtain quotations from our trusted network of suppliers. We will then contact you with options, before making the booking on your behalf once you confirm you're happy with everything. You then simply pay the driver directly when they have completed the work. The same goes for you, we're always happy to call a taxi for you to collect you from the store.
On move in day, the store team will take you through a safety briefing, give you your access code and to show you to your unit. You can then move in and access your unit whenever you like, 24- hours a day, 7 days a week.
On move in day you will need to pay for:
A fully refundable security deposit (equal to 1 month's rent)
Your first month's rent – we often have special offers that can significantly reduce this (link to special offers)
Insurance cover – operators will provide this directly or you can opt to arrange your own
You will need to make sure that you have a padlock to secure your unit too – unless you're storing at one of our stores that have app-controlled electronic locks.
We hope that you found our ultimate guide to self-storage useful but if you've still got some questions, here are the answers to some of our more frequently asked questions.
Self-storage FAQs
How much does self-storage cost?
Of course the cost will depend on the size of the unit you take but, generally prices start from around £15 per week for our smallest units. You can use our storage calculator to estimate the amount of space you might need or our trained team can also advise. Our team can advise how best to effectively use the space and will always try to make sure that you don't take any more space than you need.
How do I book self storage?
First, you need to estimate how much space you will need. Our size calculator can help with this. We also have videos and VR tours of our units which can help you visualise the space. Once you've decided on your space and location, get a quote and then reserve the unit of your choice – all online, from your sofa or the convenience of your desk! Naturally, if you would prefer to talk to one of our team we are always happy to answer any questions, talk through the process or even reserve a unit for you.
How do I pay for self storage?
We invoice all of our clients on a monthly basis so that you will always pay on the same day each month, unlike with 4 weekly payments when you will end up with two payments in one month at some point over the course of a year.
You can pay by direct debit or continuous payments on a credit or debit card. We do not usually accept cash or cheques.
You can see details and manage all your payments, invoices and payment details (and more) on your online account at any time.
Do I have to pay anything in advance?
We do charge a small, fully refundable, reservation fee of £25 which is deducted from your first storage payment on move-in day. You will then need to pay the first month's rent in advance on the move-in day, and we also ask for one month's rent up front as (fully refundable) a security deposit – it's just like renting a house or flat. We usually have special offers (link) which can significantly reduce your first payment, often by up to 50% to help manage your finances for the beginning of your stay.
What do I need to do after I have reserved a unit?
The next step is simply to complete our online check in before you move in. This is just the process for you to provide your ID and payment details and set up your account. The good news is that this can all be done online and at whatever time suits you – even the ID checks. This means that on move in day, we just have to run through a few safety details and show you to your unit. Of course, our team is always on hand to take you through this process on the phone or in store if you prefer.
Do I need insurance for self-storage?
We offer a bespoke, open cover insurance which means that you will be covered by our own insurance policy. We use specialist insurers with knowledge of the self-storage industry and customer needs, who can therefore handle and process any claims quickly and with minimum hassle. We do need to charge for the administration costs of this cover which will be added to your storage costs. You are perfectly welcome to take out your own insurance cover but since it is a requirement of the UK Self-storage Association then we will have to ask for evidence that you have this in place before you can move your things in. Most of our customers do prefer to take our insurance as it is the most convenient option.
How do I calculate what level of self-storage insurance cover I need?
Our open cover insurance works on a "new for old" basis, as we believe you should be able to go out and replace any damaged items with new ones.
You should therefore estimate the cost that it would take to purchase all of the items in your unit new today. If the contents of your unit changes materially, please do let us know so we can update your insurance cover to the correct value.
What cannot be stored in your self-storage unit?
Living items such as animals
Hazardous materials such as flammable materials and explosives
Any compressed gases (other than domestic aerosols)
Items that could decompose such as exposed foodstuffs
Unauthorised or illegal goods such as drugs or firearms



What is the minimum stay?
We have a minimum spend of £75 but you can stay for as long as you like (some of our customers have been with us for years)! You will have to pay one month's rent up front but we will refund any unused rent when you move out. If you have specific requirements though, please do speak to us as we will always try to find a solution for you.
Can I change storage units once I have moved in?
We have a wide range of units in different sizes, if you want to upsize or downsize at any time (either permanently or temporarily) then this is absolutely fine. Just talk to a member of our team and they will make arrangements for you (subject to availability).
What happens if I reserve the wrong size unit?
We know that estimating the amount of storage you need can be really difficult and many people do under or over estimate. Our specialists will be on hand when you move in and will be able to make sure that you have the size of the unit that you need (subject to availability) to make sure that you are not paying for more space than you need.
Are there any hidden costs with self-storage?
The price that we quote for storage costs include all service charges, maintenance charges and rates and also VAT where this applies.
In addition to your storage costs, we do charge one month's rent in advance as a security deposit but this will be refundable when you move out.
You will need to make sure you have adequate insurance but we are able to arrange this for you too.
Other than that, you just need a padlock, in our stores in Bow and Kings Cross. You are welcome to bring your own or we do sell them in store too if this is easier. All our other stores have electronic app controlled locks, so no need for a padlock.
That's it – there are no other charges. What's more, unlike some other companies, we provide complimentary 24 hour free access, free WiFi, use of our trolleys and a free goods receipt and dispatch service.
What is the notice period for storage units?
We generally require 1 months' notice of your intention to leave. If you change your mind during that time then it's not an issue, just be sure to let us know. Please note though that if you do not move out within that month then you will need to serve notice again. Naturally for shorter stays this can be less and, once you have completed the check out process, we will refund your deposit and any unused rent. This usually happens within 10 working days.
What happens if I lose my storage padlock key?
If you lose your key and at your request, we can use bolt cutters to break the lock but we do charge for this service and you will need to replace the lock if you continue to use the unit.
Is my storage unit fitted with an alarm?
Yes, at Attic Storage facilities in Bow and Kings Cross all of our units are fitted with alarms. Don't worry, this doesn't add extra complications – your alarm will be set and unset by your unique PIN code when you arrive and leave. If your alarm should go off when you are not on site then our remote monitoring and security teams will be on hand to investigate.
What is the process of moving out?
We do ask that you give a month's notice but you are welcome to move out before this date. Just empty your unit making sure to take any rubbish with you and then complete the check out process so that we can refund your deposit and any unused rent.
We hope that this guide has left you with more answers than questions you may have had regarding self storage. However, if you still have some queries, feel free to get in touch with our team – they will be more than happy to help you out.