Everyone at Attic agrees with John Walters on that one! We're a bunch of foodies who won't stop talking about food and are always up for indulging or should I more accurately say, stuffing our faces with good food! So it's no surprise that we're super excited about World Food Day which is just around the corner, annually celebrated on the 16th of October.
World Food Day is not only about celebrating the amazing food that we have the privilege of indulging in, but it is about raising awareness for people who do not have such privilege. When there are so many people struggling to get just 1 meal a day, it's almost sinful to be wasting food. A lot of the time we throw away food because it's past the expiry date or because it's gone bad. Hence, we've decided to not only share food/kitchen storage hacks but a few tricks that will help you stretch the lifespan of your groceries too!
From your favourite snacks or the not so exciting, 5 a day, keep reading to learn some exciting tips that you're going to love!
Adjustable Wall or Door Rack: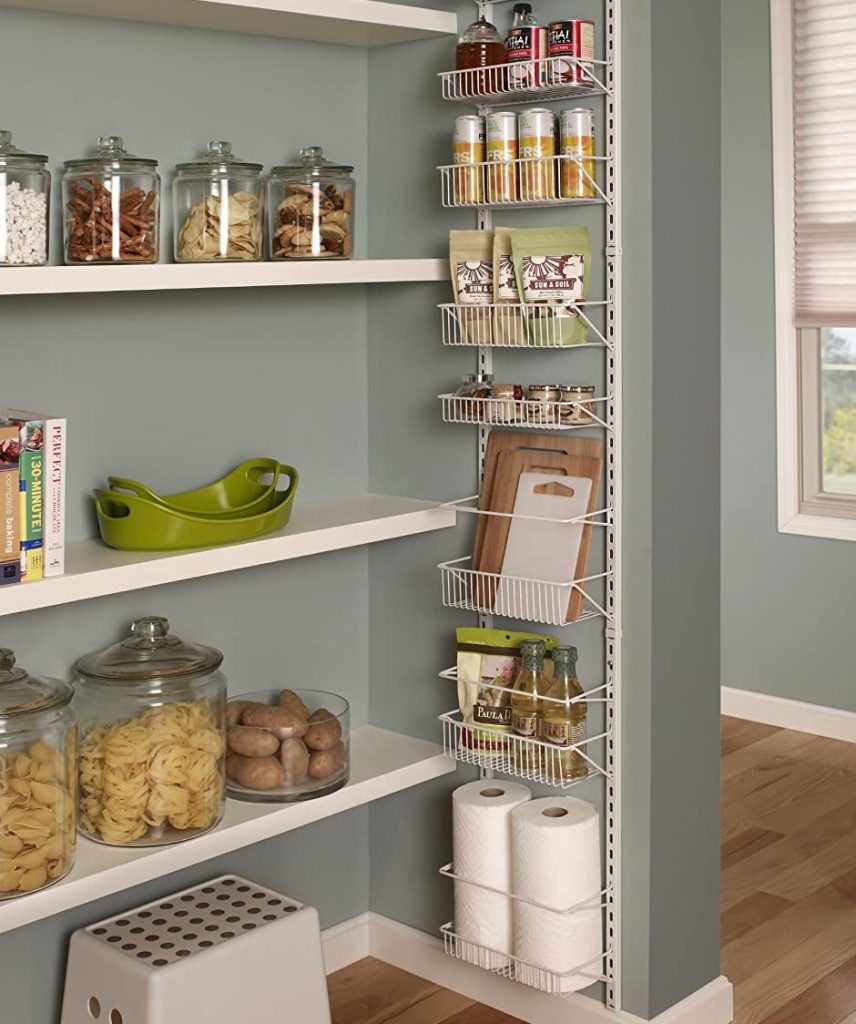 This handy storage rack can easily be mounted on a wall or on the inside of a door. It's great for storing jars, cans, snacks or kitchen essentials like your cutting boards or kitchen rolls that would otherwise take up space on your countertop.
This rack is available on Amazon in 2 width sizes and the height is adjustable too! It's adjustable tiers help to easily reposition baskets to accommodate tall and short items and the close wire spacing on baskets keeps items from tilting.

Chip Clips: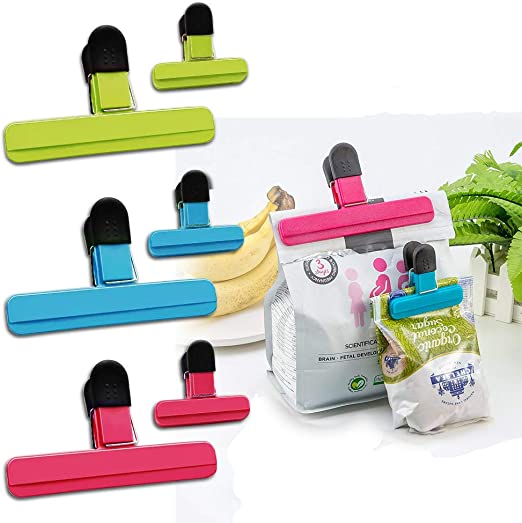 There's nothing worse than dipping into a bag of crisps only to find out that they've lost their crispness! UGH!
Make sure that never happens again, with the Chip Clip.
Plus, they can be used to maintain the freshness of almost any packaged food, so they're definitely handy to have in the kitchen.
Check them out, they come in different colours too!
Screw Up Mason Jars: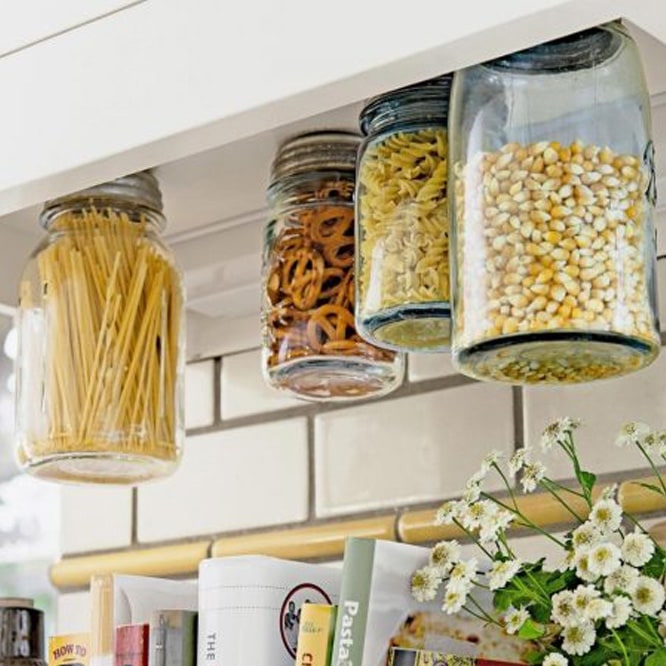 Mason jars definitely have something aesthetically pleasing about them, plus they're great for storing spices, treats, grains, etc.
We came across this hack that is absolutely brilliant and saves you a lot of space. Although it may look complicated, it's not pretty simple to set up.
So if you're looking for a worthwhile DIY project, here is how you can install them in your kitchen (or anywhere else)
Magnetic Spice Tins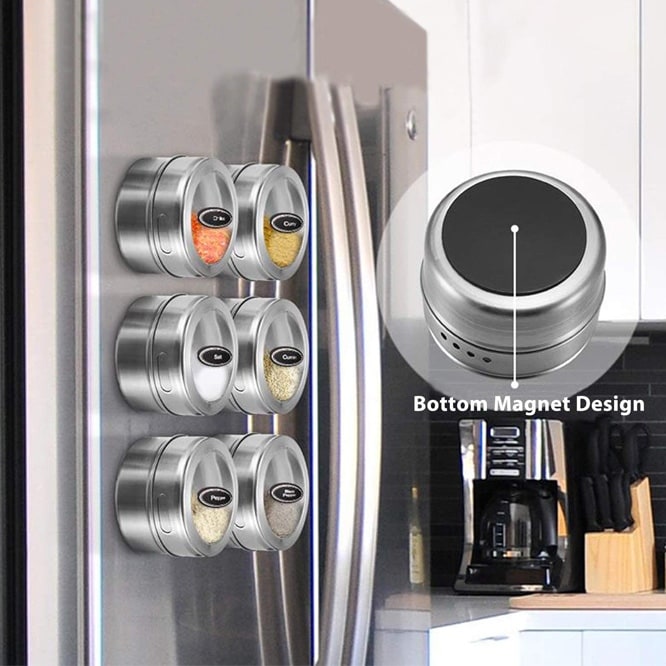 Apart from keeping your food fresh and cold, your fridge can act as a spice rack too. If you're anything like me, a self-proclaimed spice hoarder, this will definitely help free up storage space in cupboards or on counters.
Each of these tins have a rotating lid that reveals an opening which allows you to shake/pour spices directly into your dish
Reusable Freezer/Storage Bags: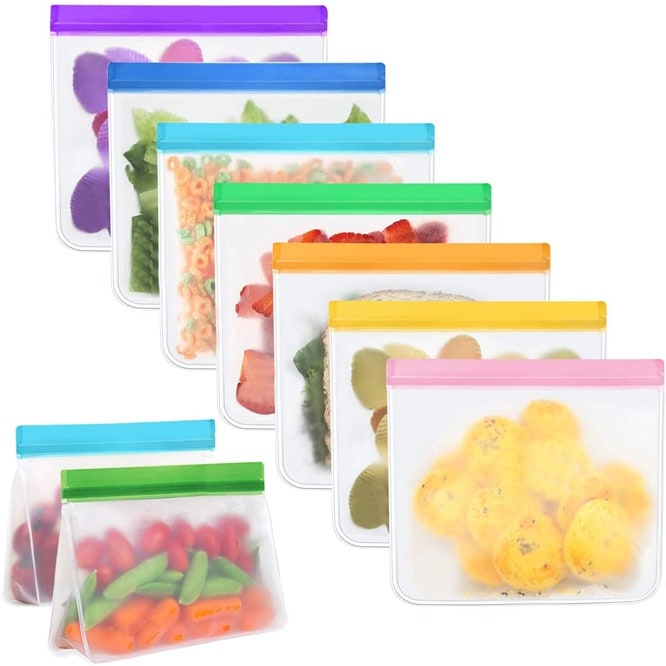 Apart from reducing the waste of plastic bags, these multi-purpose, reusable storage bags are the perfect containers for snacks, lunches, fruit and veg, etc.
They are leakfroop too, serving as a great option to freeze soups, meat marinades and sauces without the fear of a disastrous spill.
We think they're a great investment!
Cheese Paper: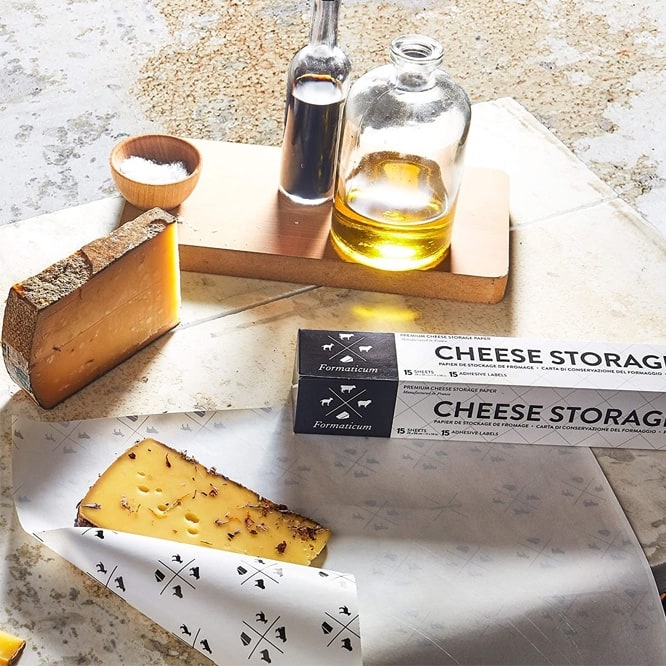 If I'm being honest, I didn't know this was a thing until very recently. Apparently you should never store cheese in the packaging it comes in. Instead take it out of the packaging and wrap it in cheese paper, which is porus and allows the cheese to breathe while also protecting it from aromas in the fridge.
Alternatively, you could wrap it in wax parchment paper and then put it in a plastic bag and into the fridge. The paper makes for a barrier between the cheese and the plastic, preventing it from taking in some of that plastic-y flavor. And the plastic prevents the cheese from drying out.
Freeze it! – Herbs & Stock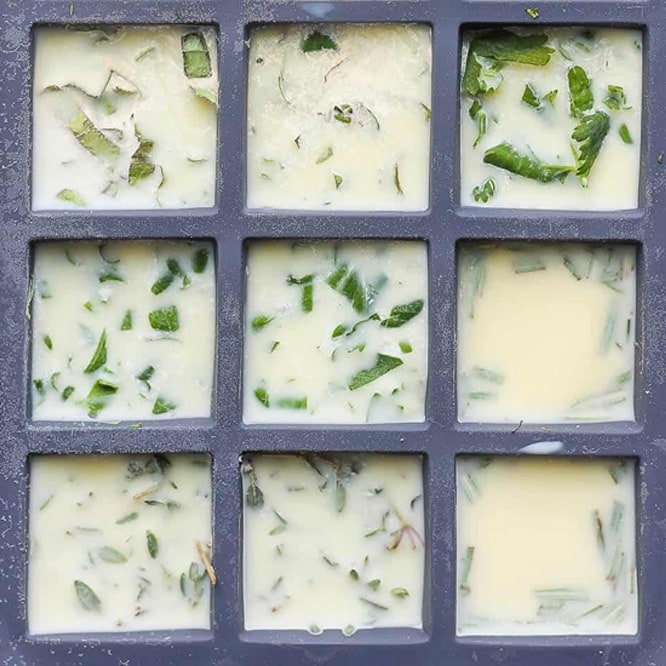 Preserve your fresh herbs by freezing them in oil. Apart from increasing the shelf life, these little ready-made cubes make great recipe starters for dishes that require the two ingredients in the first steps of preparation.
Here's how you can begin freezing your herbs instead of having them rot away in the crisper. Similarly you can freeze left-over stock too.
Store Nut Butters Up-Side Down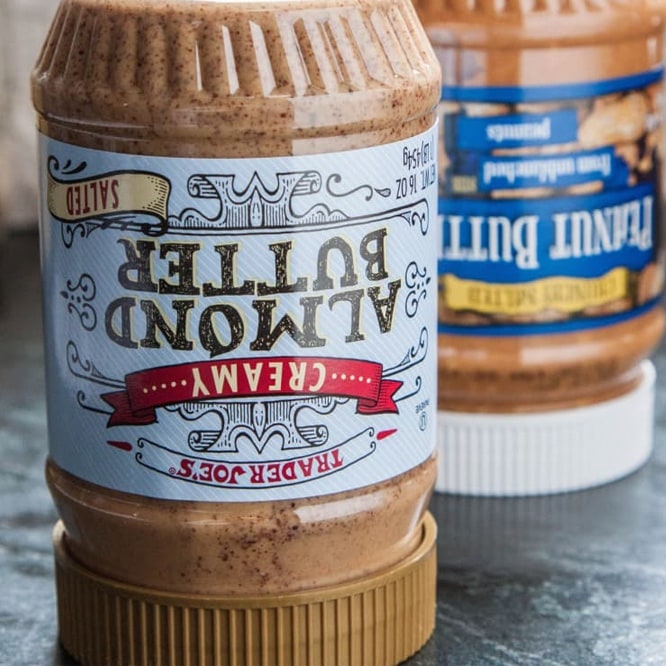 Have you ever opened a jar of peanut butter to whip up a PBJ but found that you had to give it a good mix to get it creamier and smoother because the butter on the top just looked way too dry?
With this hack, the oil that accumulated at the top of the jar will slowly work its way to the bottom when you overturn it, redistributing throughout and leaving you with smooth, creamy nut butter until the very last spoonful. Just be sure to keep the lid tightly sealed to avoid any leaks.
Piece of cake – keep it fresh!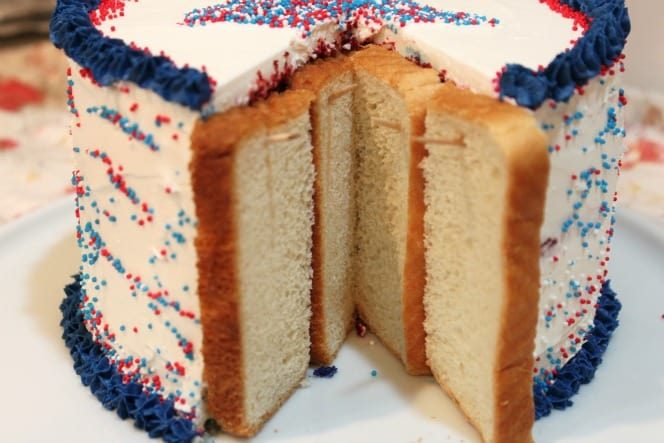 Sure you can eat the entire cake and avoid the hassle of storing it properly, but if you want to save yourself a slice for breakfast the following morning, here's a fascinating tip from Diane.
To prevent the cake from going stale. Place a piece of bread or two on the sliced area of the cake and hold it there with toothpicks. The bread will get hard and stale, but the cake will stay nice and soft.
Very berry fresh!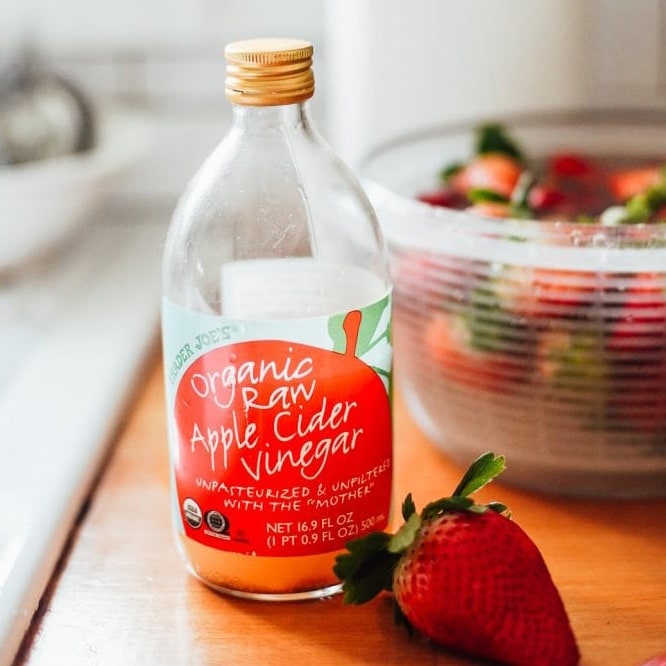 Soak your berries in a vinegar water bath for 5 minutes before drying them and storing them in a paper towel lined container. The vinegar kills any mold spores on the berries which then keeps mold from overtaking the berries prematurely. The paper towel is useful because a lot of moisture tends to build up on berries resulting in them rotting quickly.
Learn more about keeping your berries fresh
We hope you found these little tips and tricks useful!