Attic Self Storage Founder and Director, Frederic de Ryckman de Betz, collects the award and a cheque for £3,000 for Artbox London at the FEDESSA conference in Berlin.
Attic Self Storage has won the prestigious FEDESSA award for Charity Initiative of the Year, 2017. Presented in Berlin, Germany the award follows hot on the heels of the 2016 Business Initiative of the Year, which Attic won in Barcelona.
In November 2016, Attic opened a second site in central London. The store is located on York Way, a short walk from King's Cross station and on the border of the London Boroughs of Camden and Islington. From day one, Attic has sought to help the local community which the business serves.
"It's a symbiotic relationship, if you think about it" said Frederic de Ryckman de Betz, founder of Attic Self Storage. "As a small, independent business, we depend on our local community. It makes sense to me, therefore, that we should in turn support our local community."
With a history of sponsoring the arts and sports in schools (including bursaries) as well as donations to food banks and soup kitchens and various other forms of charitable works, something was needed for the new store. "We considered a variety of good local causes, but the one that stood out was Artbox London. This is a charity that helps people with learning disabilities. By providing access to the arts, people with learning disabilities are offered a unique opportunity to engage in their local community, to make new friends, and to get involved with something new. The proceeds from any artwork sold is split between the charity and the artist, providing a degree of financial independence but also, crucially, a sense of achievement. Having visited a session and met with Madeline (founder of Artbox), we just knew this was a great cause to get behind."
The result was a space in which, for the first time, artists have their work on permanent display. It's not the most prominent art gallery in London; but it is local. Artists, friends and family can easily see the artwork on display, as it is local to them. In addition, a launch exhibition evening was held in Attic's new reception space, at which several art works were sold. It was a great success.
In addition to the Artbox initiative, Attic has regenerated the back wall of what is now the storage building in Camden. "It was just one long, tired looking brick wall tagged with all manner of things" says Frederic. "We thought; how can we regenerate and refresh this space, but retain its identity?" Enter Julian Dyer, creative director and all round media guru. Julian realised that the new store was just up the road from the University of the Arts, London's Central St Martin's campus. A few phone calls later, and a new idea was born. The wall would be turned into a giant street art canvas.
The Market Road Gallery is now Europe's first bookable open air art gallery. The brainchild of one of Europe's leading street art specialists, Marcus Willcocks, the gallery was launched to huge success and has seen constant engagement from the local community. Artists can book space to paint online, and are free to do so anonymously. Paint is provided free of charge, and sourced locally from a paint recycling centre. The art itself is subject to public review, so locals can vote to keep the art they like, and to have art they don't like, painted over. This embeds the project into the local community in a unique way, engages them, involves them, and provides a constantly changing, evolving visual treat. It is, quite simply, the gift that keeps on giving.
Speaking in Berlin at the awards presentation, Frederic said "It can be very difficult for small businesses to get involved in charitable work. Staff numbers are low, so we can't easily send a team to fix up a playground. Money is tight, so we can't simply write a large cheque. But small businesses CAN make a difference. With a little thought, creativity and local focus, a small amount of well-judged effort can go a very long way. I'm hugely proud to collect this award on behalf of our partners, and would encourage other small businesses to do what they can – because every little helps, genuinely. Finally, we're extremely grateful to the judging panel and Reason Global for the £3,000 donation that accompanies this award."
Going forwards, Attic will continue with its commitment to help and serve the local communities it finds itself in, even as the business continues to grow. If you have are a local charity or other worthwhile cause and you feel you struggle to get heard by the large corporates, get in touch – you never know, Attic may be able to help.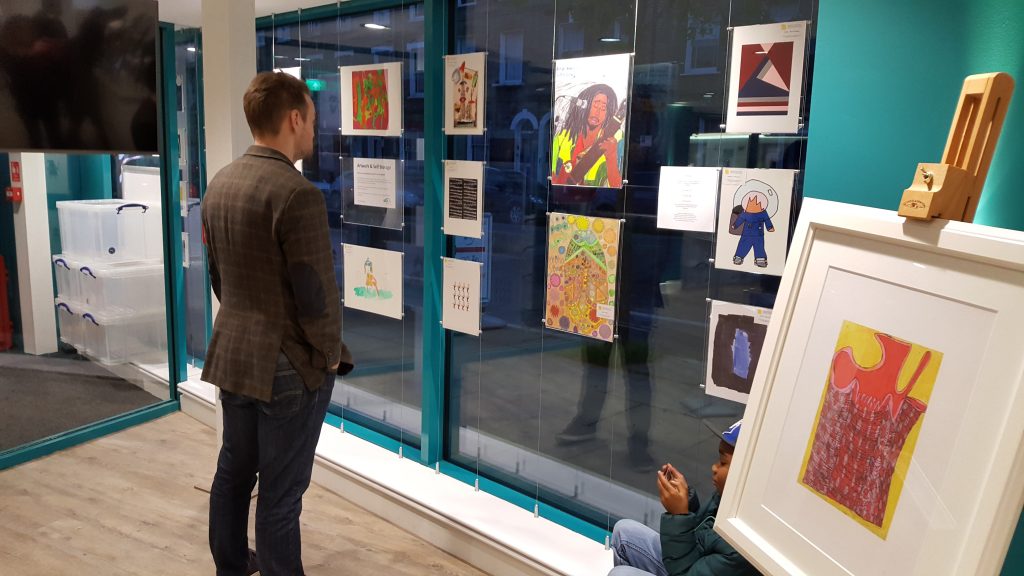 Artbox London artwork on display in Attic Self Storage, London N7.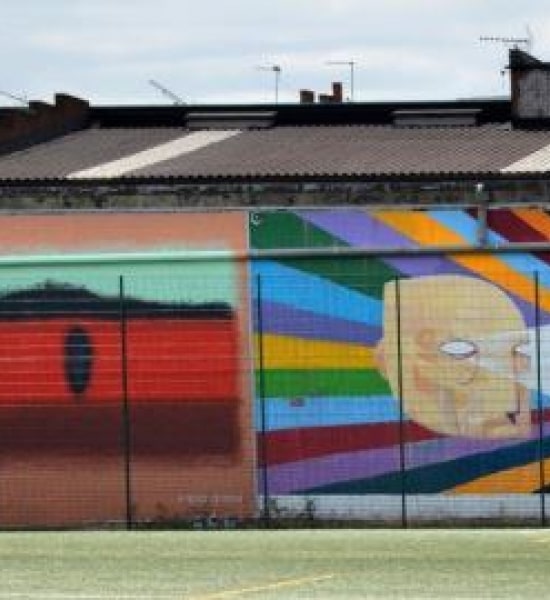 Brazilian Artist and Illustrator Caio Beltran works on his contribution at the UK's first bookable interactive art space in King's Cross, London June 18th, 2017