Putting up the Christmas decorations is on everyone's mind as soon as we step into the month of December (even before that for some of us. Guilty! He he!). Getting your loved ones or co-workers together to give your space a festive makeover is always exciting and loads of fun. Unraveling the Christmas tree, decking the halls with boughs of holly, garlands for the mantel and wreaths on the doors, stockings filled with treats, fairy lights and so much more!
It's all fun and games until the season has sleighed by and you're in the new year – failing to write the date correctly, already giving up on your resolutions and dreading having to take down the Christmas decorations. You're tempted to just wrap the tree up along with the ornaments in cling film, throw the rest of the old, new and DIYd decor into a big box and call it a day. However, that will just make next year's decorating experience frustrating when you find a big ball of tangled fairy lights of your favourite ornaments broken. Therefore we have compiled a list of hacks that will help you store your decor properly.
1. Storing your Christmas Tree
It's always advised to retain the original box your (artificial) tree came in, however, it can be a struggle trying to fit it back in the box once you have fluffed it up. Cinching the branches in place with a few old belts can help. This handy hack won't damage the tree in any way but will certainly help you slide the tree back easily into it's box until next Christmas! However if you've lost the original box, this trick will still help you fit the tree into a storage box.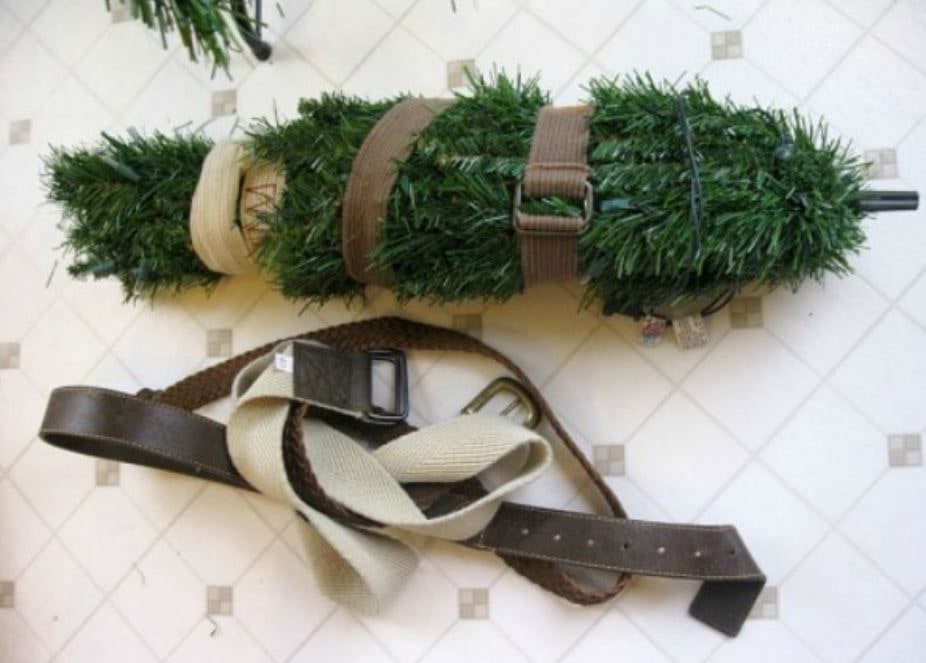 2. Storing your Christmas Ornaments
It's always heartbreaking to find shattered Christmas ornaments, whether they were a family heirloom, significant to a special memory or even last year's DIY project. To avoid any disappointments it's important to make sure you store them securely. You can easily do this by using or reusing supplies you can find around the house.
Hack 1: We suggest saving some egg – cartons at the beginning of December as they make egg-cellent storage containers for your fragile, festive ornaments. Get the tutorial: Make Life Lovely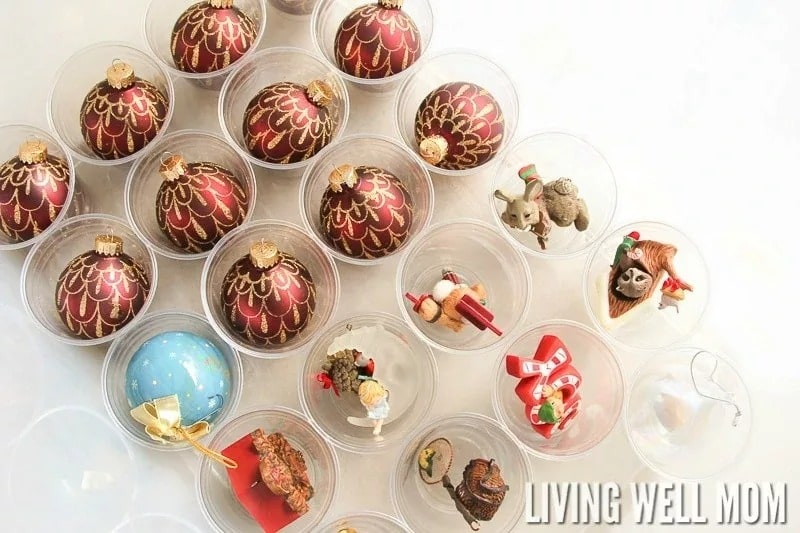 Hack 2: All you need for this hack is plastic cups (the size will depend on the size of your ornaments), cardboard and a storage bin. Get the tutorial: Living Well Mom.
3. Storing Christmas String Lights
String lights can be a tricky thing to store as it's not just about finding the right space for them—you need to make sure they stay untangled, no bulbs get broken and that they don't get wet. But with the help of these hacks, you will be fine and there's always the option of keeping a few of them up, all year round!
Hack 1: Simply wrapping your lights around strips of cardboard before putting them into a cardboard or storage box. Get the tutorial: A Real Housewife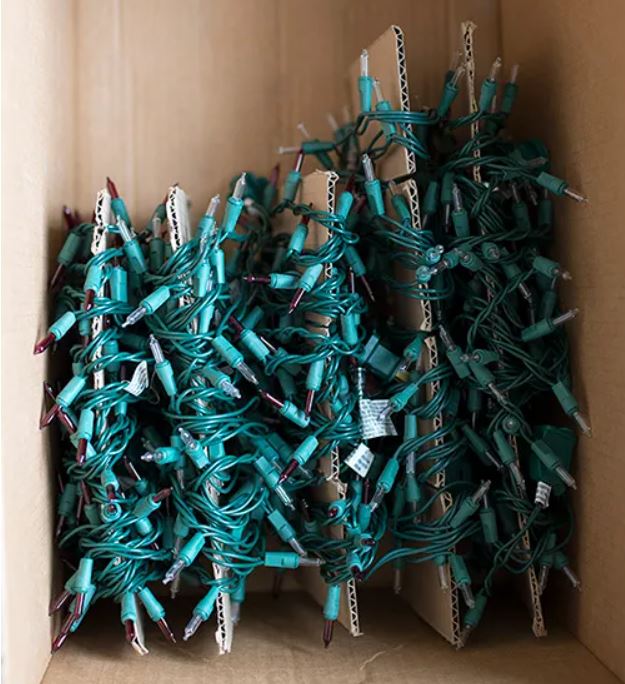 Hack 2: You can even use a coat hanger, ideally the ones with the little hooks on each side. Get the tutorial: WikiHow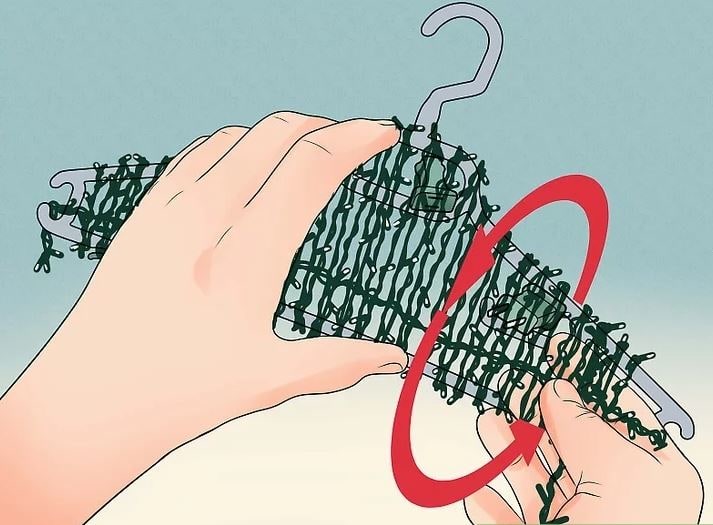 3.Storing your Christmas Wreath
No house is completely decorated without a festive wreath on the door or windows. You can keep your holiday wreaths stored away securely with the help of a few hangers, some thin twist wire and garbage bags. Get the tutorial: WikiHow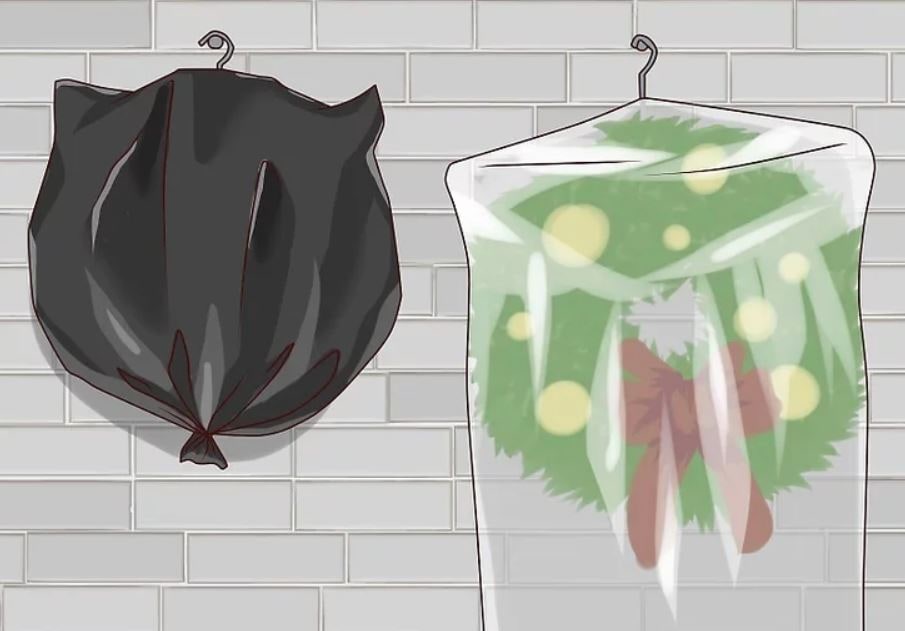 4.Storing Beaded Garlands
These glimmering strings of beads add sparkle and shine to your tree but if you've ever had to untangle them, you know you're fighting a losing battle. By simply storing them in an empty plastic bottle before tossing them into the decor box, you can save yourself heaps of trouble the following year.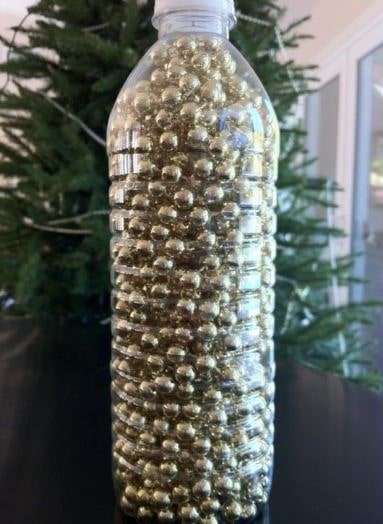 Once you've got all your Christmas decorations securely packed you can store them under the bed, in your loft or if you're stuck for space you can always rent a small storage unit at one of our facilities to store all your seasonal decorations, be it Christmas trees, your spooky Halloween skeletons or Easter tableware. If you would like to find out more about the different storage solutions we offer or if you need a quote, contact our friendly team!