At Attic Self Storage, our teams really try to understand what our customers' need and how best we can help them. So we thought it might be nice to introduce our team to you, so you can get to know them a little better! This week we'd like to introduce you to Danny, who is currently our Store Manager at King's Cross and will be heading over to Marylebone soon to open our new store there. Feel free to say hello next time you pop in!

Tell us a little bit about yourself? I'm Danny, I'm a Store Manager at Attic Storage and I am 26 years old. I have been working in the storage industry for 8 years now!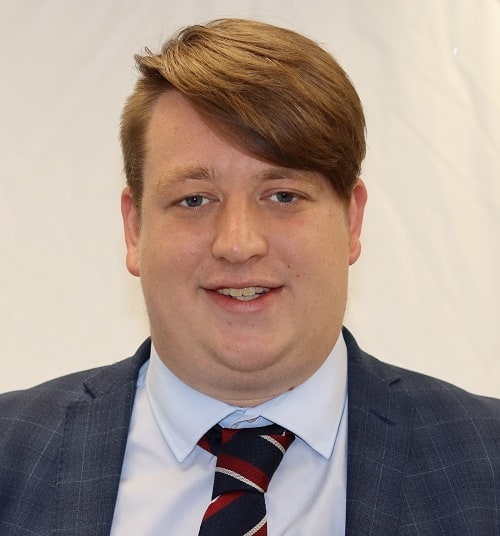 Do you have any hobbies or interests away from self storage? I am a massive football fan and a season ticket holder of a premier league club. I enjoy travelling with friends to watch my team play. I also enjoy regularly playing 5 a side football and watching my local non-league side, Wealdstone FC. I am also a member of the Ruislip Roundtable which is a charitable organisation in my local community.
What do you find is the most interesting part of your job? Every customer has different needs and all have different requirements and reasons for needing storage. Talking and getting to know different customers is definitely the most interesting part of the job.
Tell us a little about Attic Self Storage? Being an independent company we really go the extra mile to offer the best storage. Having 24 hour access at modern, state of the art facilities as well as supporting.
Why you like working for Attic Self Storage? At Attic we put the customer first, I am really proud of the customer service we offer which can be reflected in our Net Promoter and Feefo ratings. I also think Attic really cares about their employees and I am also proud of how Attic supports the local community.
What made you want to work for a storage company? I would be lying if I said at 18 my dream job was working in storage however 8 years later here I am and I love it! I really enjoying finding the right solution for the customer and making sure we are offering the exact right room size so customers don't pay for extra space that they don't need.
What is the most unusual or treasured item you have seen someone put into storage? There are always a lot of treasured items in storage as customer's personal items have a sentimental value, however the most treasured item I have seen is a collection of world war 2 medals which were framed alongside a letter written from the soldier to his family.
What is the smallest item people store? I have seen a customer once use a locker just to store a set of keys! I believe they wanted a safe and secure location for this.
What is the largest item you have seen stored? The largest item might also be the most unusual item! I once saw a business client store a promotional octopus which was around 10 feet tall and had to be taken apart into 10 segments, each tentacle was around 3 metres long!
What are your top storage or packing tips? Maximise the height of the unit, we charge for the floor space so put your Tetris skills to the test and stack as high as you can! Using boxes for this makes it a lot easier than using bags!
What is your top tip for picking the right storage space and size? I would recommend speaking to a member of the team before you turn up to move in, we have the experience and expertise to pick the right size for your needs and we want to save you money! We also have exciting tools available such as virtual tours of our storage units on the website or you can visit in person or via video call before you move in so you can visualise the units and work out how you will fill the space before move in day.
Well, we hope that you enjoyed finding out a little more about our team here at Attic Self Storage. We'll be introducing other members of our team over the coming weeks too. If you want to find out more about our team, what we do or just self storage then pop in or give us a call for a chat – we'll be happy to help with whatever we can.