Last weekend we marked the failed attempt to blow up the Houses of Parliament with Bonfire Night celebrations.
In case you forget your history, the ringleader of the plot was a certain Robert Catesby more so than Guy Fawkes, who was just drafted in to light the fuse. If you want to remind yourself of the story you could always try watching the BBC's 'Gunpowder' – a rather bloodthirsty re-telling of the events of 1605, which is available on iPlayer.
Poppy Season
Lest we forget, this is also the month when people pop a poppy on their lapel as a mark of respect for those fallen in battle.
Although the real poppies in our wild flower garden at Attic Self Storage in Bow are finished for the year, you'll see the paper and plastic variety everywhere in early November.
Pop A Pound In The Pot
Every poppy sold by the Royal British Legion raises money for the armed forces and helps to support ex-servicemen and women. Younger people may not fully appreciate the significance of wearing a poppy, but they are part of the official uniform for TV presenters, pundits and politicians at this time of year.
Remembrance Day
Poppy season culminates in two minutes of silence at 11am on the 11th of November (this Saturday) the exact moment when the First World War ended 99 years ago. Otherwise known as Armistice Day.
The Movember Movement
Another event this month has started to become a bit of an annual tradition – the growing of moustaches throughout November to raise awareness of men's health issues such as prostate cancer, testicular cancer and suicide.
Many men get sponsored to grow a hairy top lip, and the money they raise is distributed to various relevant charities via the Movember Foundation.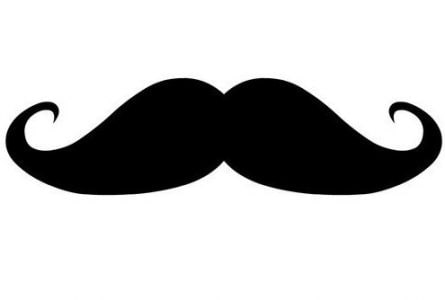 Changing The Face Of Men's Health
By encouraging men to get involved, Movember aims to increase early detection, diagnosis and effective treatments, and ultimately reduce the number of preventable deaths.
Besides annual check-ups, men are encouraged to be aware of any family history of cancer and to adopt a healthier lifestyle, including opening up about depression.
A Seasonal Reminder
Whether you're growing a moustache, wearing a poppy or still setting off fireworks, we hope you have a thoroughly unforgettable November.
It only remains for us to remind you that Christmas is just around the corner. Fortunately, so are we: Attic Self Storage has branches in Wick Lane, E3 and York Way, N7.
If you want to have a year-end declutter and create a bit of space for the obligatory tree, we have storage units available right now.
You can opt for a space big enough to store furniture, boxes of books, bags of summer clothes, along with a sleigh and six life-size reindeer. Or you can rent a small locker if you just need somewhere to hide presents from the prying eyes of your children.
Remember, we're open 365 days a year. Including the 25th of December.