Have the pandemic, lockdowns and ever-changing travel regulations got you thinking long and hard about your work/life balance?
Spending more time with their cat, dog, kids, partner, or any combination of all four, has made a lot of people reappraise their priorities and look for new ways of working, relaxing and earning a living.
Maybe you've realized that commuting to and from an office everyday, through wind, rain and tube strikes isn't your golden ticket to everlasting chocolate-coated happiness?
Perhaps those tedious water cooler moments, dreary staff parties and endless meetings about having meetings don't float your boat like they used to?
Dare we suggest that certain people have grown to quite like talking to their colleagues, clients and bosses exclusively on Zoom – ostensibly looking smart and presentable from the waist up, but secretly wearing nothing on their bottom half but boxer shorts and fluffy sliders?
DON'T BRING YOUR HOME TO WORK WITH YOU
If you've already started – or decided to start – running a business from home, make sure the business doesn't start overrunning your life. If you have stock, paperwork or tools to store, the business of running a business can very rapidly invade your kitchen table, spare room, hallway, cupboards and every inch of available living space.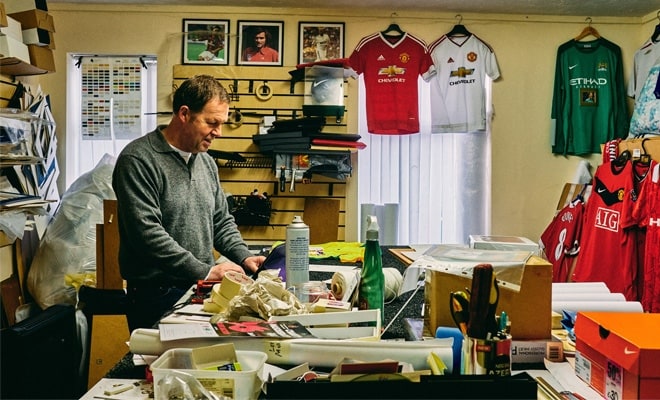 Before you know it you'll be surrounded by an advancing army of order forms, plastic storage tubs and cardboard filing boxes. Exactly where are you going to go to escape work, kick back and relax at the end of the day?
ALWAYS ON HAND FOR ONLINE RETAILERS
A business storage unit at Attic Self Storage allows you to sell anything from T-shirts to tractor parts without cluttering up your home.
You can keep your precious merchandise in hermetically sealed boxes, store your invoices in a second-hand filing cabinet and still have room in one corner to take carefully art-directed photos of exactly what you have to offer the world wide web.
You might want to consider renting one of our new 'WORK PODS' in addition to your storage unit itself, to give yourself some ergonomic desk space, a comfy seat, printing facilities and hot drinks on tap.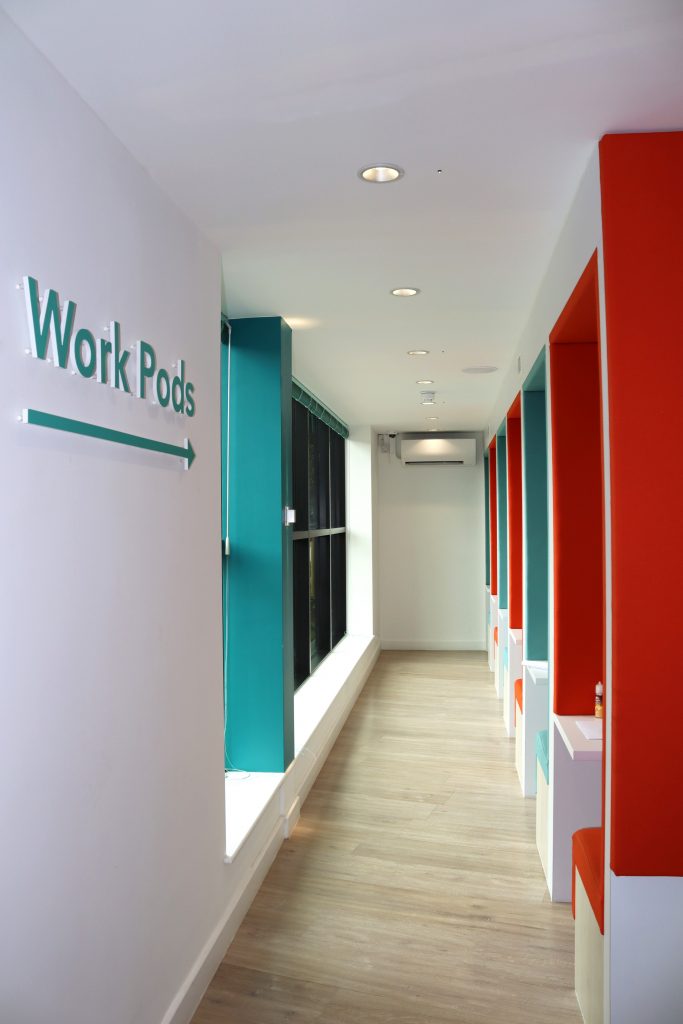 We'll even provide you with a mailbox and business address if required.
HOW TO MAKE IT IN THE MAKERS MARKET
More and more artists, entrepreneurs and artisans are seizing the opportunity to make a living from their arts, crafts and funny smelling candles (not necessarily inspired by Gwyneth Paltrow's example).
Handmade jewellery, pottery, origami animals, anything you can dream up and put together in one of our self storage units has the potential to reach a global audience if you know how to use a computer. Etsy, Ebay and E-selling are all the E-Rage right now.
A self-contained business storage unit at Attic lets you store both the raw materials you need to create your products, as well as the finished items themselves, along with your existing stock, display cases and serious stuff like shipping documents.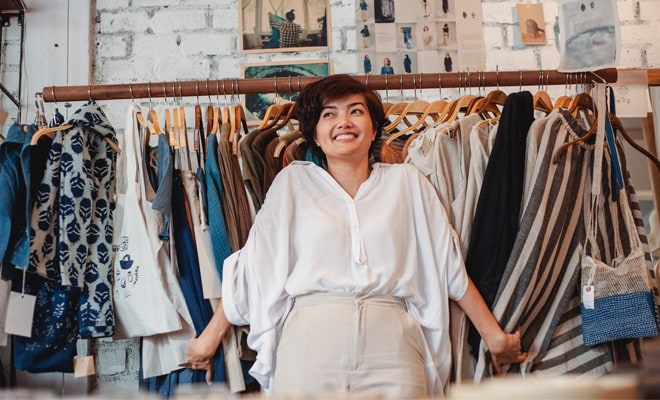 YOUTUBE VLOGGERS & SOCIAL MEDIA INFLUENCERS R US
A commercial storage unit at Attic Self Storage is big enough and secure enough to keep your cameras, lights, props and backcloths dry and ready for action.
Choose the right shaped space and you can pull up a chaise longue and talk intimately to your audience, clients and customers as if they were in the room with you. Free wifi allows you to upload your content as soon as you shoot it, record it, recite it, dance it and edit it.
Or you could be really brave and unleash your broadcasting expertise by waking your followers and fans up with a live stream at 7am every morning.
Yeah, right.
THE LION, THE WITCH AND THE WARDROBE ASSISTANT
Desperate to find a well-located storage space in London to launch a vintage fashion business, run a costume hire company or manage an entire fringe theatre's wardrobe department?
Search for your local Attic Self Storage on Google Maps and you'll find precisely what you're looking for.
We can provide a little locking storage cupboard for a single Commedia Dell'Arte Pulcinella mask or spacious individual units in S, M, L, XL, XXL and XXXL giving JZ enough room to accommodate fifteen clothing rails of Beyoncé's favourite outfits so she can have a costume change every 30 seconds for the rest of her celebrity lifetime.
We've even got bright, modern toilet facilities with nice big mirrors if you need to slap on a bit of stage makeup.
THE FIRST STOP FOR LAST MILE SERVICE
If you're considering supply chain management and transportation planning issues, Attic Self Storage are ready, willing and able to offer genuinely expert advice.
We've been helping businesses deliver the goods since 2006 BC (Before Covid).
Flexibility. 24-hr pin-code protected CCTV-monitored access. Total stock security. Collection facilities like no other storage company in England. Whether you need to transport puffa jackets to Peckham market, or send microwaves to the Cook Islands, we're your very own future-proof transportation hub in London.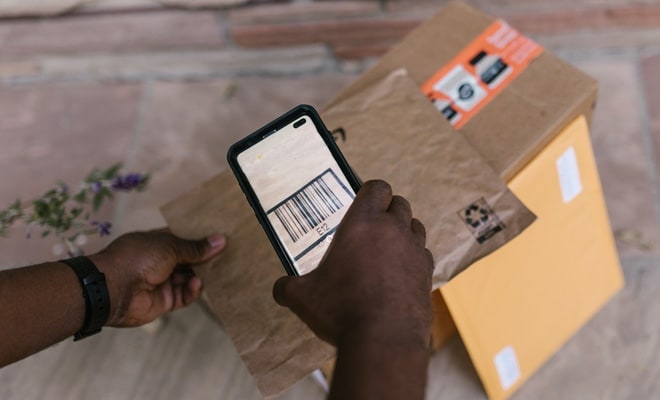 ALL ROUTES LEAD TO AN ATTIC
Attic Self Storage Harrow is close to Heathrow; our Marylebone and King's Cross stores are, as you'd guess, right by major stations; Bow branch is conveniently close to the A12, Blackwall Tunnel, City of London, Stratford International and Stansted.
London's ports, airports and road links are all on your doorstep, no matter which Attic facility you choose to do business with and from.
Getting right into the heart of the capital or way out into the sticks is easy peasy HGVeasy.
You could even decide to defy all logic and opt for a really old-fashioned approach to distribution and deliver at 4-miles an hour by canal boat using the River Lea, Colne or Thames.
RENT A STORAGE UNIT, PUT SOMETHING BACK
If you're thinking of launching a charity or running a community interest company, Attic Self Storage are always here to help. There are plenty of good causes (we support quite a few) that would benefit from your passion, commitment and fund-raising skills.
If you're serious about putting something back into your community, it's useful to have a secure space to store all your donations, leaflets, tote bags and T-shirts. A place to keep records and sensitive information. An operational base for fundraising, storing marketing material or keeping your competition prizes. Attic Self Storage has a commercial storage unit with your name on it.
We've already helped successfully launch a micro brewing business, Sci-Fi-London (The London International Festival of Science Fiction & Fantastic Film) and even went so far as to fully soundproof an individual storage unit for a rock drummer who needed space to perfect his craft without annoying the hell out of his neighbours.
If you want to run your own commercial venture out of one of our cutting edge storage facilities, contact us. We'll make it our business to see that your business survives, thrives and prospers.