Once again, it's that boo-tiful time of the year, where dressing up as a vampire, your favourite TV show character or perhaps walking down the street looking like a killer clown is completely acceptable. While the dressing-up, an overload of sweets and treats and spine-chilling Halloween parties are all super fun and spooky, the scariest thing about Halloween might just be the 2,000 tonnes of plastic waste generated during this single holiday weekend!.
You read that right! The biggest source of this waste and carbon emissions being associated with Halloween are from the costumes. An estimated 35 million people dress up for Halloween in the UK, but 4 out of 10 of those outfits are worn only once, with an estimated 7 million costumes ending up in landfill each year. Even worse, nearly 85% of the materials in these costumes are non-renewable, oil-based plastics. That's equivalent to 83 million Coca Cola bottles!
That being said, we're no grumpy ghouls and are definitely not implying that Halloween should be cancelled. Far from it! We love everything about Halloween, especially the fact that the holiday allows you to be anything/anyone you want for 1 night. However, the statistics above are a bit concerning and therefore we've listed down a few tips to help you have a more green Halloween!
1) DIY or repurpose costumes: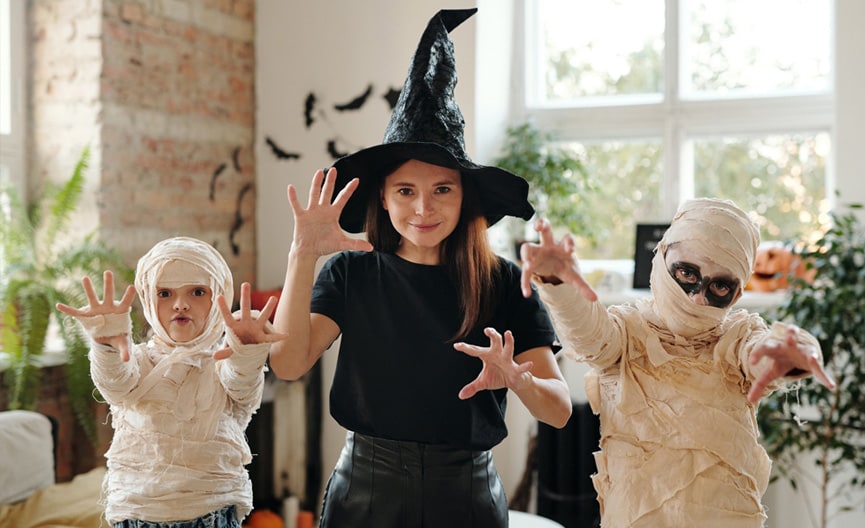 From our experience, the best costumes that receive all the oohs and aahs are always the ones that are creative and inventive, masterpieces of unexpected mix-matched materials put together to bring a character to life.
So, instead of buying a Halloween costume, consider making one from what you already have around the house. Hunt for those old clothes/costumes sitting at the back of your closet or in your self storage unit and use Halloween as the perfect time to finally put them to use with a little DIY action.
Alternatively, you could host a costume swap with friends, or check out your local charity and thrift stores. They usually have a dedicated section of donated Halloween materials that you can get for a fraction of the cost of supermarkets!
If you absolutely do have to buy something new, then please try and make sure it's something you'll reuse, or can donate once you're finished with it. If lack of space is the reason you're forced to throw away your kick-ass costumes, consider renting a small storage unit to store all your Halloween costumes and props to be reused/ repurposed the following year.
2. DIY or repurpose decorations: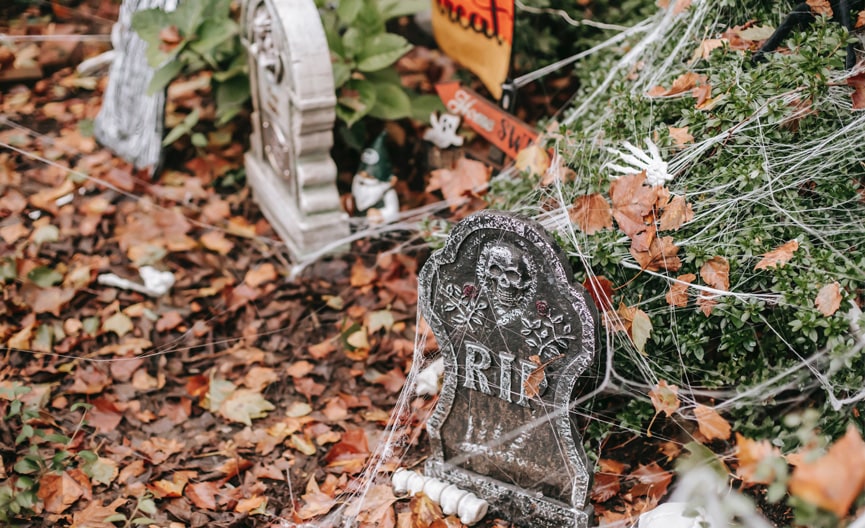 Most Halloween decorations are made out of plastic and generally used just once before they end up in the trash. Therefore, the easiest way to reduce your impact on the environment is to either reuse your Halloween decorations, swap them with neighbours for a change or get crafty and use things you already have around the house.
Got some empty egg cartons? Make some spooky bats! Save your milk jugs to create a skeleton! How about some bed sheet ghosts! Or a cereal box Mummy! Create a graveyard with old cardboard boxes! The possibilities are endless! So get those creative caps on and do the planet a favour!
Similar to the costumes, if you have decorations you would like to save but don't have the space, you can store your skeletons in one of our storage units, don't worry we won't tell.
3. Halloween Party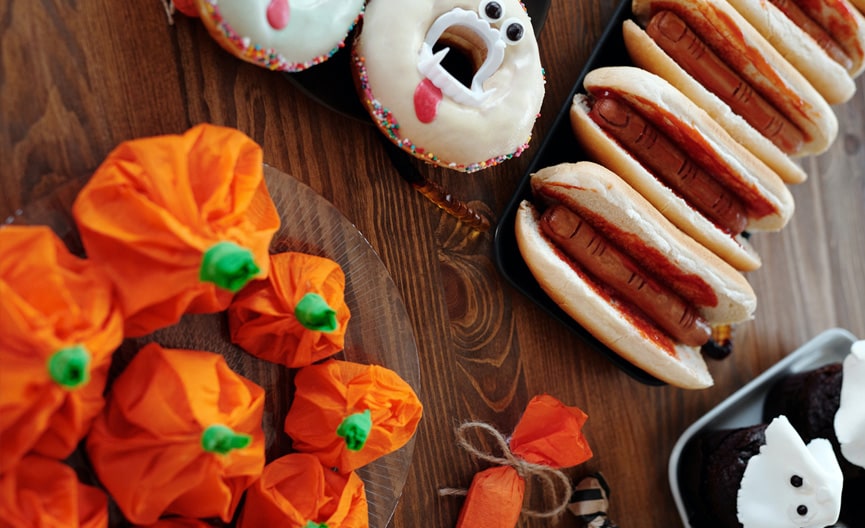 If you're throwing a Halloween party, ditch the packaged foods and instead try whipping up some of these spook-tacular Halloween party foods or even better throw a potluck party so that you're not left to do all the cooking!
Replace the bowl of store bought, plastic-covered sweets with a tray of toffee apples, home made brownies or Halloween cookies! They're definitely healthier too!
Skip plastic cups, straws, plates and cutlery – some of the biggest contributors to ocean plastic pollution. Use reusable glassware, crockery and utensils or opt for compostable cups, plates and utensils.
4. Pick a Pumpkin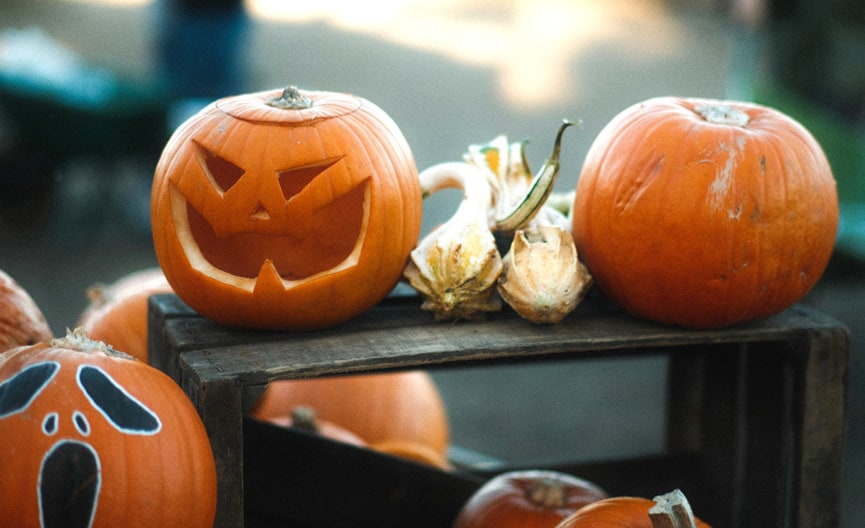 Try sourcing your pumpkin locally, this reduces the transport emissions of your pumpkin. Feel free to carve the pumpkin however you like just don't forget to use the innards. You can make pies, soups, curries and so much more! Pumpkin seeds, once roasted, make for a tasty, healthy snack too!
After all of your Halloween celebrations, make sure to compost the pumpkin in your food waste bin or compost heap!
If each of us adopt even 1 of these tips, we will collectively make a big difference. So let's try our best to turn those horrifying statistics around by keeping the environment in mind this Halloween! You're friends at Attic Self Storage wish you frightfully fun Halloween 2022!